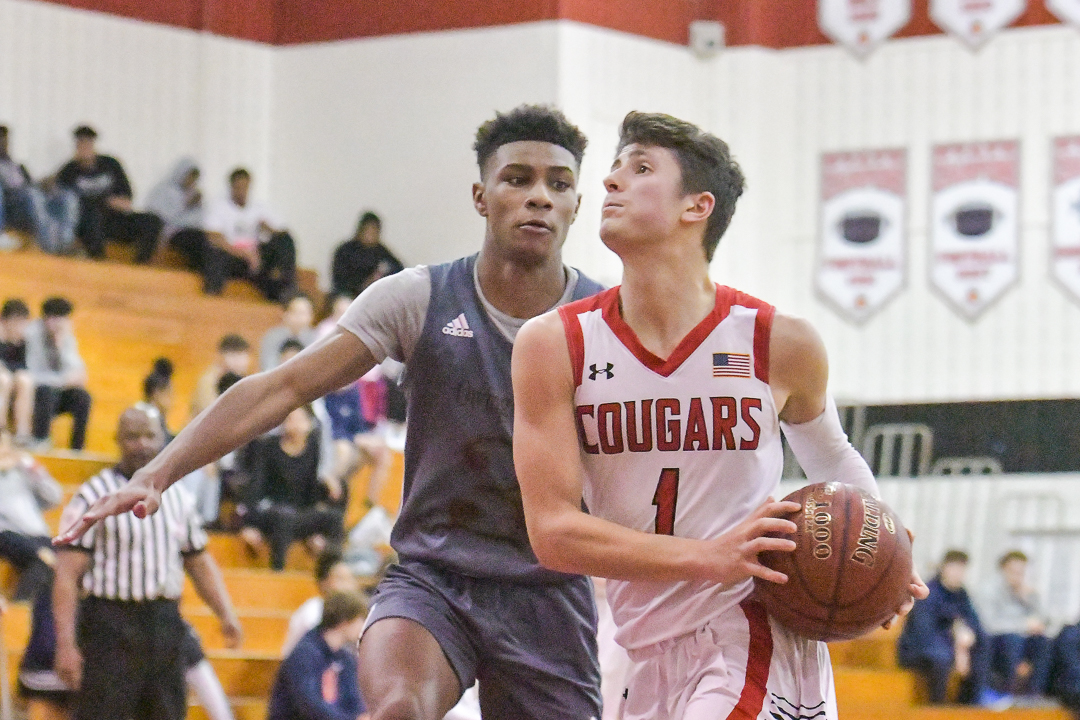 BLOG: MoCo Basketball Swings Into Action During Holidays
GAITHERSBURG, MD, December 27-28, 2019
David Griffin Montgomery County Invitation Varsity Tournament
The 2019 school holiday break begins the campaign seasons for varsity basketball teams across the region.  Local basketball tournaments are crafted to keep players' skills at a high level across the DMV and they start shortly after Christmas Day.
The mid week holiday provided for varsity action across the time frame between Christmas and New Year's.  It is also a time to challenge teams from outside of the local county jurisdictions.
One such tournament, a fundraiser called the David Griffin Invitational hosted by Quince Orchard High School featured teams from Montgomery, Frederick and Baltimore counties, a total of six teams.
David Griffin, Quince Orchard High School assistant varsity basketball coach, passed away from osteosarcoma in 2017 at the age of 53.  Coach Griff, the Potomac native tax lawyer and former Churchill High School standout athlete was best known for his coaching in the I-270 youth basketball program.
I was able over the course of two days to catch a few early season games both featuring MoCo teams Clarksburg and Quince Orchard against Owings Mill from Baltimore County.  Clarksburg and QO won their matchups 80-42 and 76-52, respectively against Owings Mill.
Displayed in the sideshow that follows is a little bit of the action from this past weekend.
Enjoy and have a happy and safe New Year's.
Phil Fabrizio
A images copyrighted 2019 © Phil Fabrizio | PhotoLoaf® for MCM