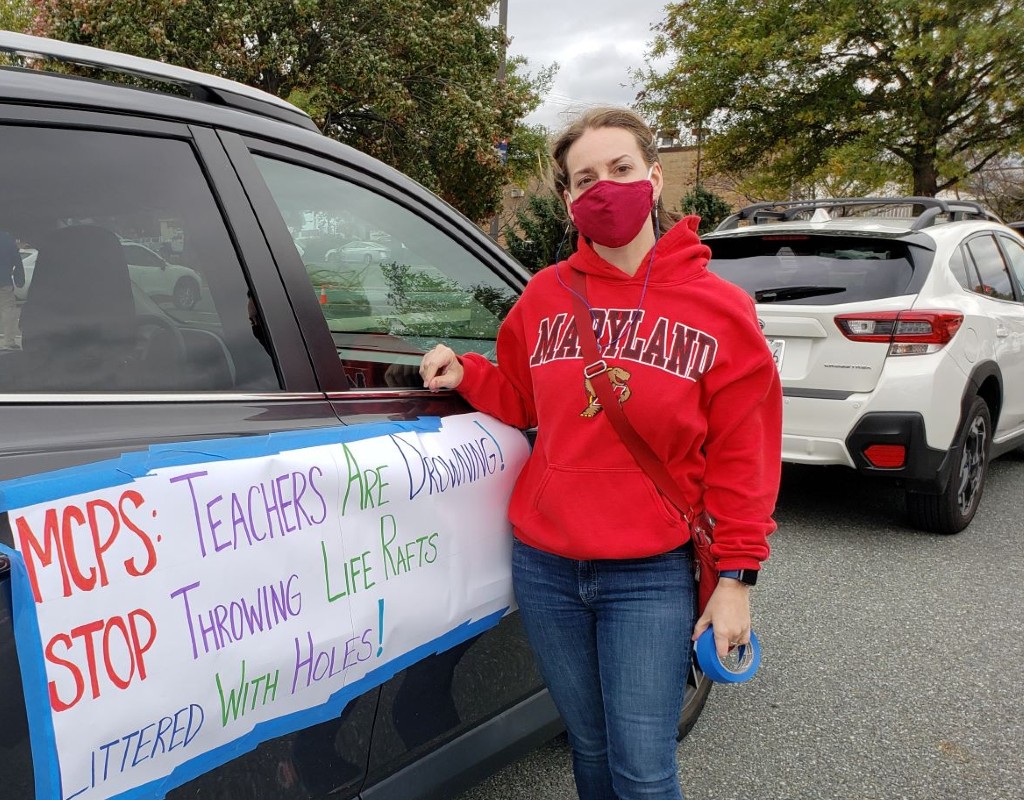 MCPS Still Lacks 161 Teachers, 117 Bus Drivers
More than two months into the school year, Montgomery County Public Schools continue to struggle to fill positions. Meanwhile, administrators and teachers work extra hours, often giving up their lunch and prep periods, to make sure all classes and bus routes are covered.
For the district to reach its full staffing complement, 161 teachers, 117 bus drivers, 11 lunch and recess assistants and 116 paraeducators still must be hired. Of the 161 vacant teaching positions, 100 are in the elementary schools, 29 are with the middle schools and 32 are needed in the high schools, according to Christopher Cram, MCPS Director of the Department of Communications.
MCPS has 13,796 teachers and 1,172 bus drivers.
Jennifer Martin, president of Montgomery County Education Association, noted although many industries struggle to hire employees, teaching seems to be particularly hard hit.
"Teaching is a difficult job. I think COVID made that abundantly clear," she said, noting the parents saw what teachers do as their children attended virtual school while remaining at home. "It is a very fast-paced job."
Martin added, "It is a very high-stress job," which forces teachers to handle numerous students and situations simultaneously.
"I don't think teachers feel as respected as we once did," she said. "Now, teachers are more like data collectors, striving to increase reading and math scores when there is so much more to the job", she said.
At the same time, she said, teaching salaries have not risen at the same rate as many other professions.
Normally, long-term substitutes fill vacant positions but with a shortage of substitute teachers to cover empty or virtual classrooms, that's not happening. Currently, there are 2,899 available substitutes.
Martin remains optimistic that when the college semester ends in December, more teachers will be available, but she still expects vacancies to continue.