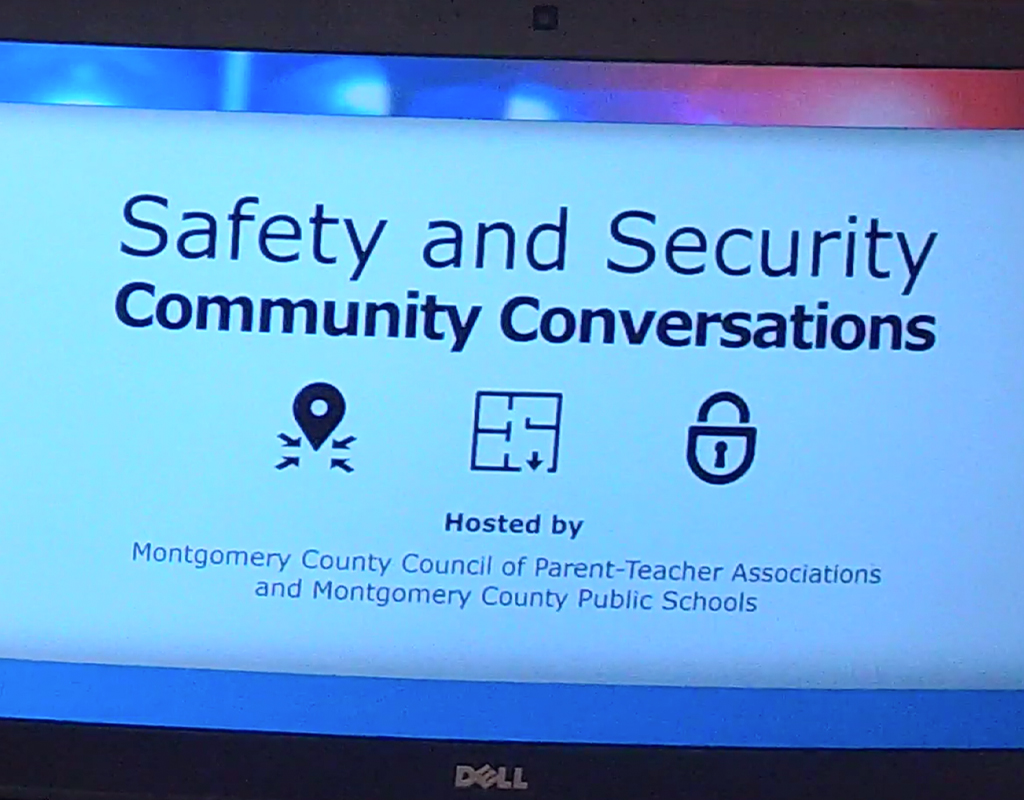 MCPS Hosts 'Safety and Security Conversations' Series
Montgomery County Public Schools and Montgomery County Council of Parent-Teacher Associations (MCCPTA) announced that it is hosting a series called "Safety and Security Conversations."
The first meeting was Thursday evening at the Carver Educational Services Center in Rockville. It featured Ed Clarke, the chief safety officer for MCPS, and Dr. Christina Conolly, the director of psychological services for MCPS.
Throughout March, these two individuals will continue meeting with communities in Kensington, Burtonsville, Silver Spring, and Clarksville.
According to MCPS, at each location, "[t]hey will discuss school safety issues, student mental health concerns, and lockdown with options protocols."
Where Is The Next 'Safety and Security Conversation'?
Here are the locations of the upcoming Safety and Security Conversation Series.
Tuesday, March 5 from 7 to 8:30 p.m at Silver Creek Middle School in Kensington.
Wednesday, March 13 from 7 to 8:30 p.m. at Paint Branch High School in Burtonsville.
Thursday, March 21 from 7 to 8:30 p.m. at Northwood High School in West Silver Spring.
Tuesday, March 26 from 7 to 8:30 p.m. at Clarksburg High School Cafeteria.
The First 'Safety and Security Conversation' in Rockville
The Safety and Security Conversation at Rockville was live-streamed by MCPS. Watch it in full below.