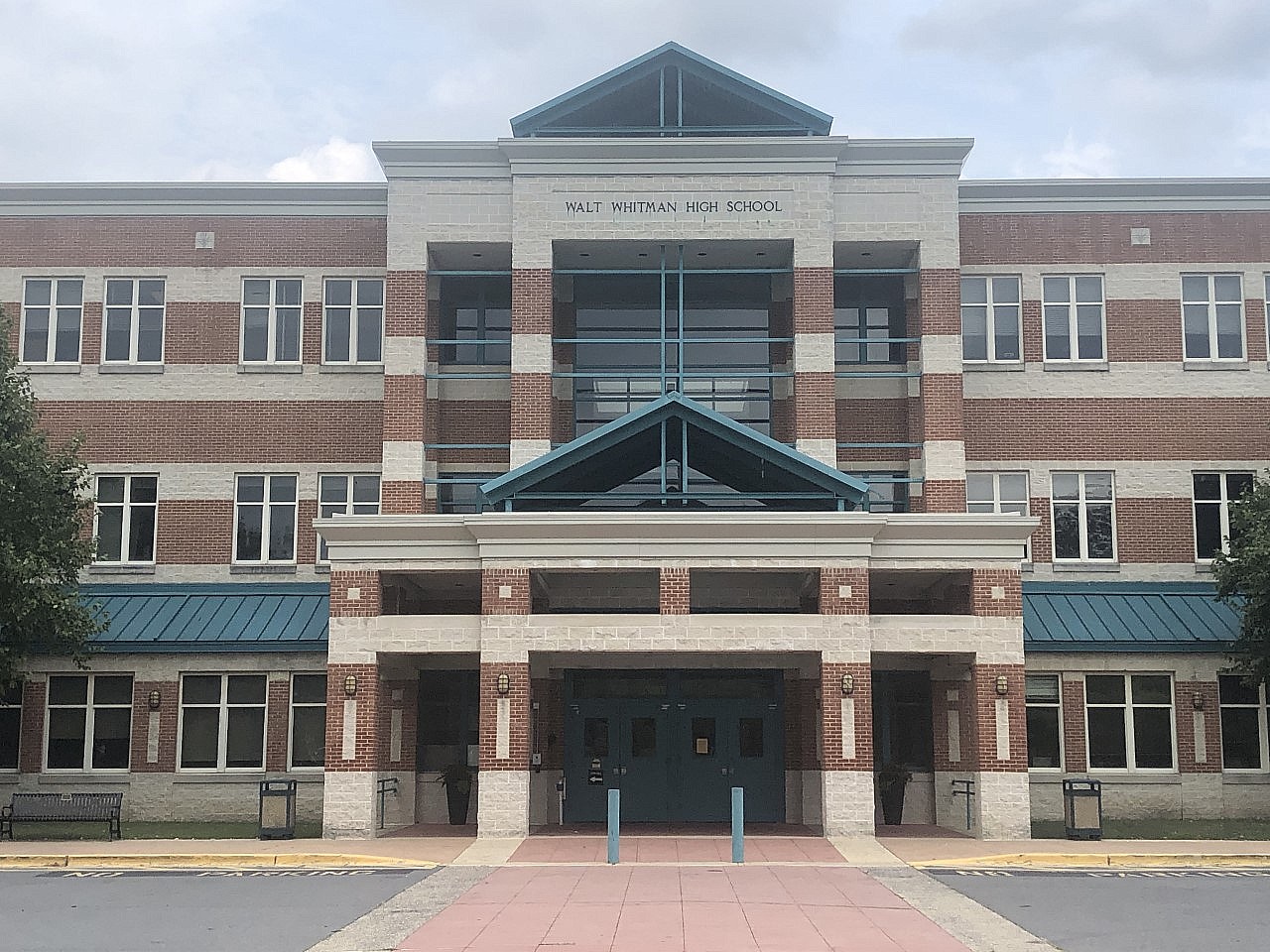 MCPS, Child Protective Services Knew About Sexual Allegations Against Walt Whitman Teacher, Crew Coach
In a detailed letter, to the Whitman Crew Community, the Whitman Crew Boosters Board of Directors acknowledged it knew its coach may have had a sexual relationship in 2018 with a former crew member. They were also aware the relationship allegedly began following her graduation, and that the parent involved had reported it to both Montgomery County Public Schools and Child Protective Services.
Kirkland Shipley, a former social studies teacher and rowing coach at Walt Whitman High School, was arrested this week and charged with first and second-degree child sexual abuse of a secondary school student, according to the D.C. Metropolitan Police Department.
He currently is on paid administrative leave from Montgomery County Public Schools, according to an MCPS spokesperson.
In light of the allegations, the fall crew program, including Learn-to-Row, has been suspended, according to the letter, which MyMCM received from the Parents' Coalition of Montgomery County, MD.
According to the Booster board's  letter, in July 2018, "a parent informed the Board of a rumor of a sexual relationship" and that "This rumor came to light one month after the board had initiated an investigation in response to an unrelated individual boating complaint regarding Coach Shipley." 
The Boosters board noted that MCPS was aware of the allegation. As a member of U.S. Rowing, Walt Whitman Crew also notified SafeSport.  SafeSport has "exclusive jurisdiction over allegations of sexual abuse and the process by which those allegations are investigated," it said in the letter.
The board awaited word on its findings, which never came. "Neither MCPS, SafeSport, nor Montgomery County Child Protective Services reported any findings of sexual or physical misconduct to us," it said in the letter.
The booster board did not respond to a request for comment from MyMCM.
"We are heartbroken and disgusted by the information which came to light last week regarding Kirk Shipley's alleged sexual abuse and sexual misconduct. When we were informed, we immediately severed all ties with him and instructed him not to have any contact with current or former athletes, parents, or other members of our community," the board noted in its letter.
"We are incredibly sorry for the pain and anguish that all of our athletes and parents are experiencing. We regret offering Shipley a position for this fall season and, in retrospect with what we now know, that was clearly the wrong decision. We, as Board members, are also parents of athletes and we would never knowingly put our children at risk. We know many parents, current athletes, and former athletes are disturbed and angry. You have every right to be. We are as well."
In June, the board received negative feedback on Shipley in its annual survey, although there was no mention of sexual misconduct. As a result of the survey, the board suspended Shipley and hired an independent investigator to review the crew program. That investigator reported, "There have been no allegations (or findings) of any physical or sexual misconduct on the part of Coach Shipley or anyone else involved with the program," the board noted in its letter.
SafeSport informed the board that it  had received a complaint about Shipley in October 2020, which they closed in July as there was "not enough to report." Then, on July 19 it received new information so it reopened the case, but did not inform the Whitman Crew team.
"We had no knowledge of the SafeSport investigations when we made the decision to employ Shipley this fall," according to the letter.
Once the board was informed of the charges from the police, it suspended Shipley.
"We want to apologize to those who bravely came forward to raise concerns and who feel like those concerns were not heard. The health and safety of our kids is and always has been our primary concern. As fellow parents, we acknowledge the anguish, turmoil, and pain that this brings to our student athletes," the letter stated.
On the crew team's webpage it notes, "Kirk Shipley no longer serves as a coach on the Walt Whitman crew team. We have instructed him not to have any contact with current or former athletes, parents, or other members of our community. Walt Whitman Crew Boosters is fully cooperating with authorities on an ongoing criminal investigation. If you have any information that may be helpful to the investigation, we ask that you call Detective Eric Walsh of the DC Metropolitan Police Department at 202-568-1971."
Shipley, 47 of Northwest D.C., has been employed at MCPS since 2001 and was the crew team coach since 2002.
The Network for Victim Recovery of DC issued a statement following Shipley's arrest. "NVRDC is proud to represent the survivors who have bravely come forward in the Kirkland Shipley case." That organization offers free advocacy and legal support to victims.
Whitman Crew is a club sport and is in its 34th year. It receives no funding or operational support from MCPS.
Related Post
Walt Whitman Teacher, Crew Coach Charged with Child Sexual Abuse