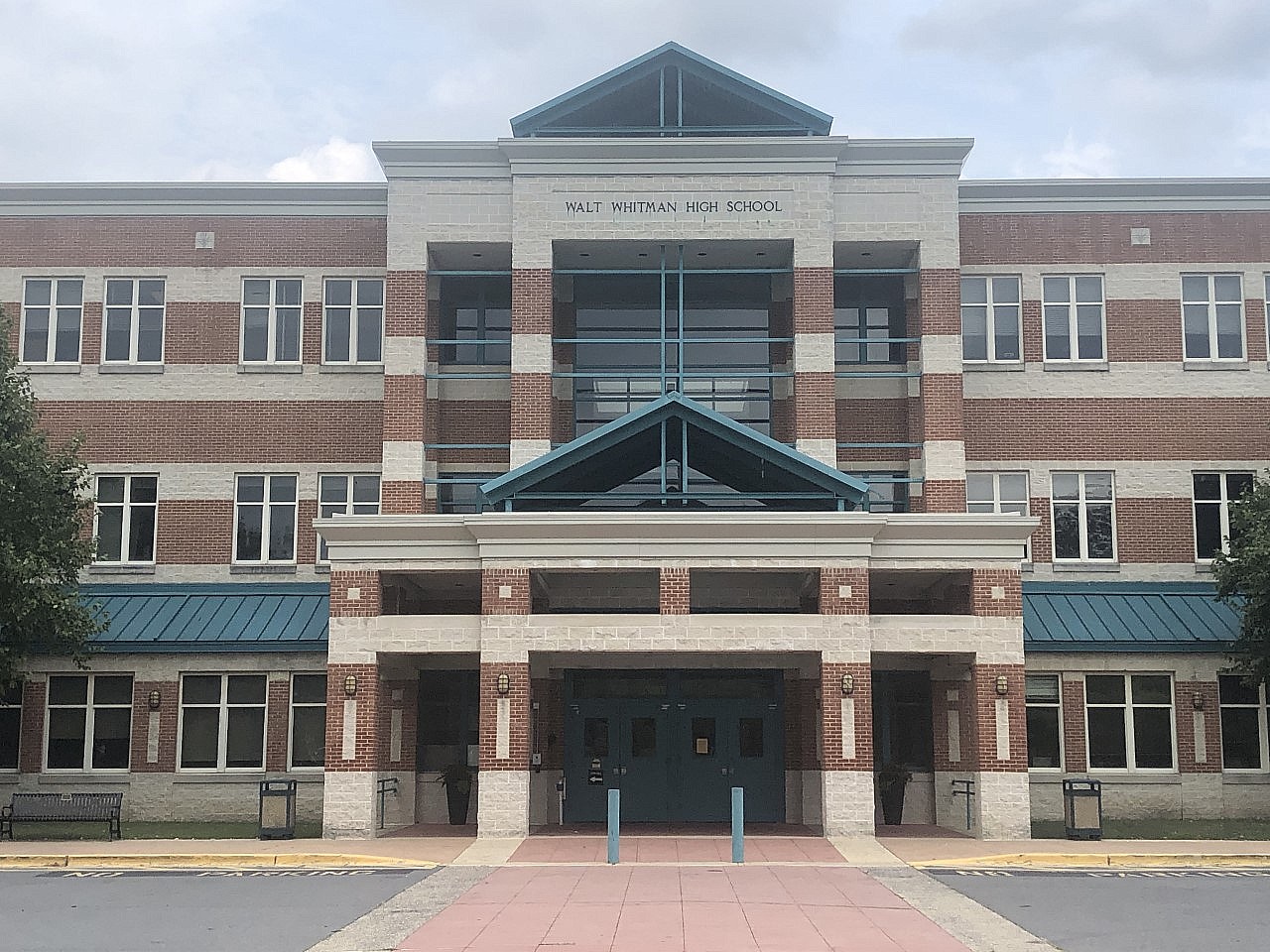 Walt Whitman Teacher, Crew Coach Charged with Child Sexual Abuse
Kirkland Shipley, a former social studies teacher and rowing coach at Walt Whitman High School, is charged with first and second degree child sexual abuse of a secondary school student, according to the D.C. Metropolitan Police Department.
He currently is on paid administrative leave from Montgomery County Public Schools, according to an MCPS spokesperson.
Principal Robert Dodd wrote to "The Walt Whitman High School Community" to let them know of Shipley's arrest. "The charges stem from alleged sexual contact between Mr. Shipley and a former Walt Whitman High School student in 2018," he wrote.
Dodd said the investigation is ongoing and may reveal additional victims. MCPS "is fully cooperating with the Metropolitan Police Department," he noted.
"These charges are deeply troubling and are a violation of the core values of our school and school system. We hold our employees to a high standard of character and this behavior is completely unacceptable," Dodd wrote.
Shipley has been employed at MCPS since 2001 and was the crew team coach since 2002. That team is a non-school-sponsored community club athletic team.
According to police, there were multiple incidents between May and June in 2018. Those incidents took place in Washington, D.C. Court documents list the victims as Former Student 1 and Former Student 2.
Shipley, 47 of Northwest D.C., previously was listed on Walt Whitman's staff as a social studies teacher and head coach of the crew team. He is not listed on the current staff directory.
After his arrest, Shipley was released and ordered to have no contact with the victims.
MPD announces an arrest in a First Degree Child Sexual Abuse offense that occurred in the District of Columbia.

Thank you to all who assisted in making DC safer with this arrest.

Release: https://t.co/E7ksYaC4MA pic.twitter.com/6mwayym1kc

— DC Police Department (@DCPoliceDept) August 24, 2021