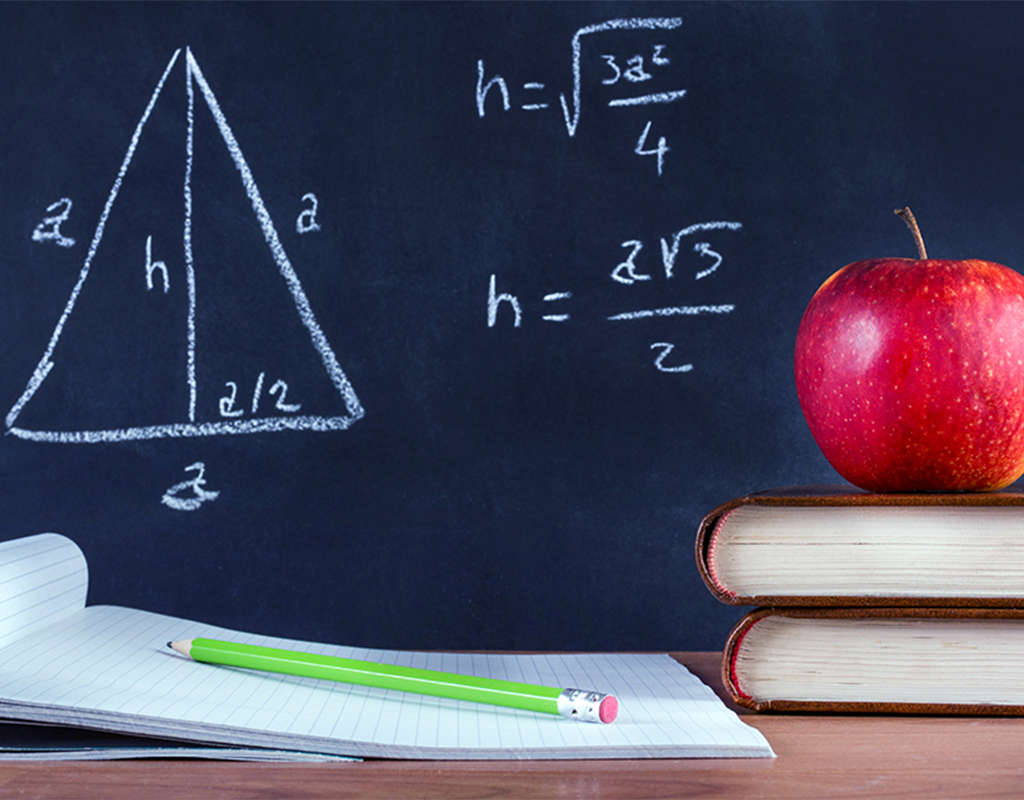 MCPS Announces Three Teacher of the Year Finalists
Montgomery County Public Schools announced its three finalists for the 2019–2020 MCPS Teacher of the Year Award by the Marian Greenblatt Education Fund: Maura Backenstoe from Burning Tree Elementary School, Madeline Hanington from Hallie Wells Middle School, and Teak Bassett from Clarksburg High School.
Congratulations also to Brendan Kelly, instrumental music teacher at Albert Einstein High School, and Virginia Pantella, STEM teacher at Gaithersburg Middle School, who are being honored as the 2019 Rising Star Teachers of the Year.

— MCPS (@MCPS) March 6, 2019
Maura Backenstoe, the 'Miracle-Working Magical Unicorn Teacher'
Blackstoe not only teaches a diverse group of kindergartners at Burning Tree Elementary School in Bethesda, but she's also considered "the glue that holds her school together."
MCPS released a statement, noting that many of the children in Backenstoe's classroom have "Individualized Education Programs (IEPs), physical disabilities, sensory and developmental issues"; also, English is not the first language to many of Backenstoe's students. Despite these different learning styles, MCPS said that for five years, 99 percent of Backenstoe's students either surpassed or met grade-level reading benchmark.
Backenstoe is active during collaborative MCPS meetings, and open to sharing student data analysis and best teaching practices. She also is active with students outside of her kindergarten classroom, as an advisor for the Student Government Association, a mentor to her fellow teachers, and she's the coordinator for the Challenger Baseball Program, "which pairs high school athletes with students with disabilities."
Alex Robbins, a Burning Tree Elementary parent, wrote about Backenstoe and called her a "miracle-working magical unicorn teacher."
Robbins said of Backenstoe, "[S]he inspires joy and excellence in every student, of every background and need, regardless of whether they are in her class."
Madeline Hanington, Award-Winning Educator Who Makes a Difference in Students' Lives
Hanington, who has an undergraduate degree in art, is an English content specialist and teacher at Hallie Wells Middle School in Rockville. MCPS describes Hanington — a 2011 recipient of the Milken Educator Award — as having a teaching style that's "dynamic, innovative, and nurturing."
According to MCPS, Hanington's instruction is effective, and they have data to back up their claim. Hanigan helped created academic intervention programs, which increased student scores on the Maryland State Assessment by about five percent.
In addition to her instruction accomplishments, Hanington also actively mentors her fellow English teachers and other MCPS staff members.
She's also actively involved in her student body, where she's a "co-sponsor" for the Junior National Honor Society and the Lady Scholars program (which is an afterschool program aimed at helping young women reach "their highest potential."
Barbara Woodward, principal of Hallie Wells Middle School, spoke highly of the impact Hanington has on students.
Woodward said, "Hanington's lived experience: immigrant parents, poverty, academic success, coupled with her natural traits of caring and dedication, make Ms. Maddy Hanington an exceptional teacher who makes THAT difference in children's lives."
Teak Bassett, Changing Students Lives with His Attention and Care
Bassett, a social students teacher at Clarksburg High School is a 19-year veteran who has trained new and experienced teachers. He has written curriculum used throughout Montgomery County.
According to MCPS, Bassett has a talent to teach students how to ask questions and ensures that each child contributes in class. He is known to provide frequent and specific feedback using diagnostic, summative and formative tests.
In addition to his classroom duties, he hosts study sessions during lunch and after school. Bassett sponsors the Student Government Association and the Coyote Ambassadors Program, which, among other activities, provided Thanksgiving dinners to 60 needy families in the community. He has also coached speech and debate, as well as girls' lacrosse, JV football and JV softball.
Bassett recently developed the curriculum for the Advanced Placement Comparative Government class. Nearly every student who took the class earned a perfect score of 5 on the exam.
Almost every student in the Advanced Placement Comparative Government class he recently developed earned a 5 on the exam. Bassett has coached speech and debate, as well as girls' lacrosse, JV football and JV softball.
Rachel Clements, resource teacher at Clarksburg High School, spoke highly of Bassett's ability to influence his students positively.
Clements wrote, "If I could choose just one teacher … to teach, guide, inspire and challenge my own children, Teak Bassett would be at the very top of my list. … I can't imagine the number of students whose lives he has changed with his attention and care."