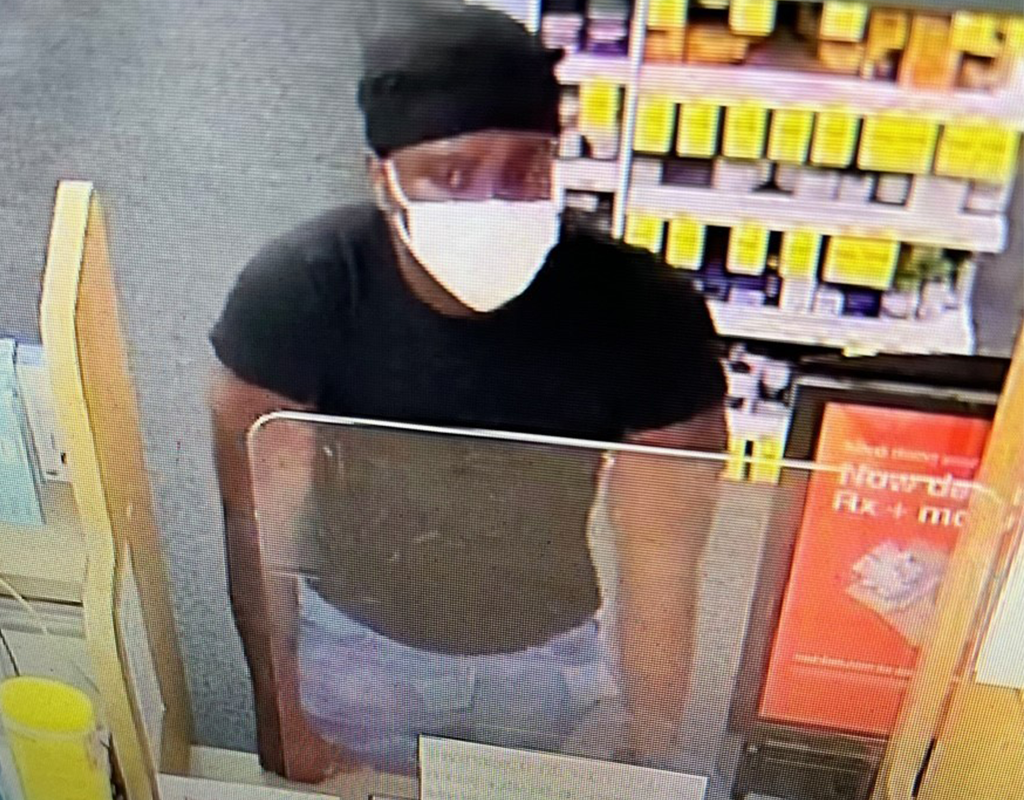 MCPD Revela Fotos de Sospechoso Conectado con el Robo a Mano Armada en Kensington
La división de delitos mayores del Departamento de Policía del Condado de Montgomery (MCPD) está investigando un robo a mano armada que ocurrió el 2 de noviembre en una farmacia de Kensington ubicada en la cuadra 3700 de University Boulevard West.
La policía publicó fotos de la cámara de vigilancia del hombre relacionado con el incidente, y pide ayuda al público para identificarlo.
Detectives Investigate Commercial Armed Robbery in Kensington; Surveillance Photos of Suspect Releasedhttps://t.co/0NC6CIQsIu pic.twitter.com/sAac89ys6j

— Montgomery County Department of Police (@mcpnews) November 5, 2021
Según un comunicado de la policía, los oficiales del distrito de Bethesda fueron enviados al lugar el 2 de noviembre a las 2:58 a.m., luego de recibir informes de un robo a mano armada.
Los detectives determinaron que un hombre ingresó al negocio y se acercó al empleado que estaba trabajando detrás del mostrador. La policía dice que el hombre "le mostró al empleado la pistola que tenía escondida en la cintura, le dio una bolsa de lona y le exigió que le entregara los productos farmacéuticos".
Según la policía, el empleado puso productos farmacéuticos en la bolsa y se los dio al hombre. El sospechoso luego salió de la tienda y huyó de la escena, dice la policía.
Cualquier persona que tenga información sobre la foto de vigilancia o este robo a mano armada debe comunicarse con la División de Delitos Mayores al 240-773-5070.