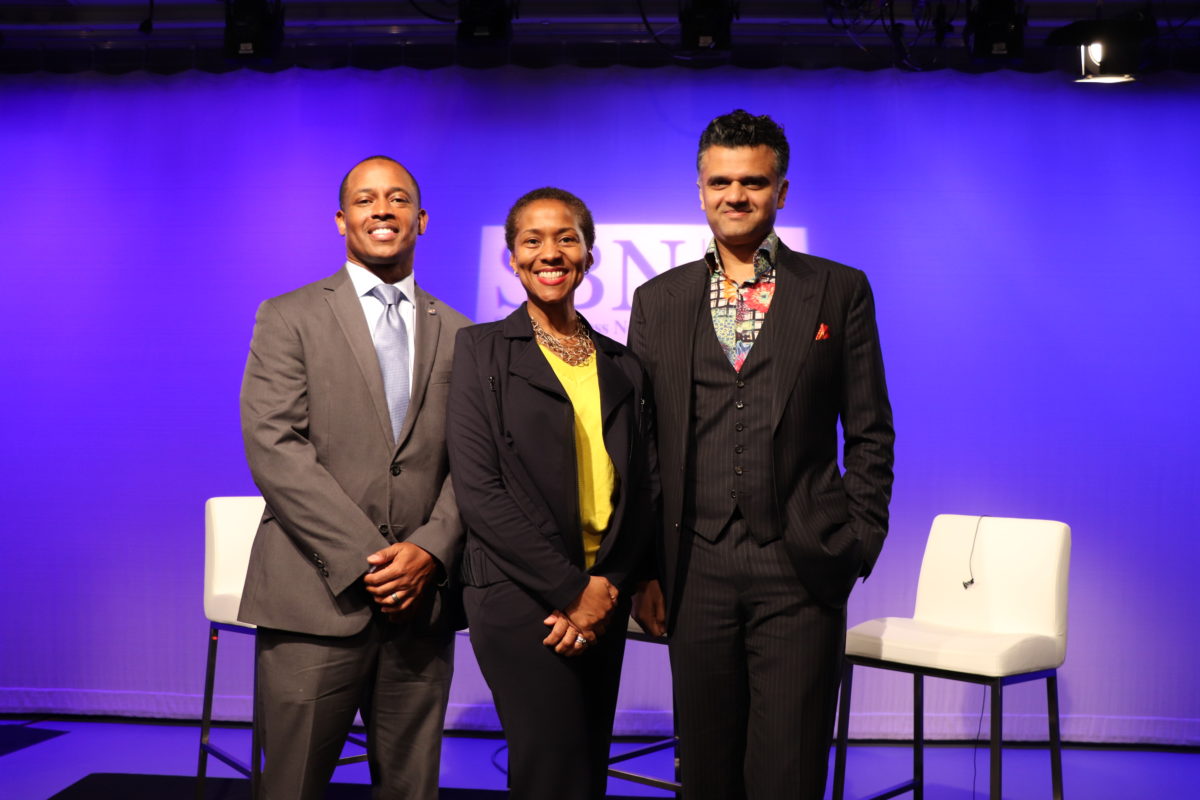 Small Business Network Explores Strategies for Making Montgomery County a Great Place for Business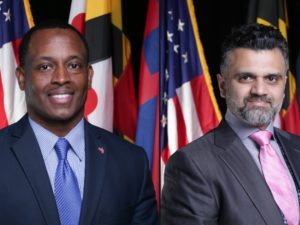 Jerome Fletcher and Ash Shetty were the featured guests for Montgomery Community Media's October Small Business Network (SBN) session. The event took place October 17  at our studios in Rockville located at 7548 Standish Place.
October topic was  "Strategies for Making Montgomery County a Great Place for Business."
The series of monthly morning sessions facilitated by Kelly Leonard addresses topics of interest to small business owners in Montgomery County.
Both Fletcher and Shetty are new administrators with the Montgomery County Government playing key roles in economic development. Watch the full discussion below.
Jerome Fletcher is the Montgomery County Assistant Chief Administrative Officer. He has more than 20 years of government experience including success in economic impact with the small business community at a local and federal level. Also, an advocate for diversity and inclusion, he will lead the team that ensures residents are given a fair shot to thrive in the County regardless of their economic circumstances. He oversees the Growing Economy and A More Affordable and Welcoming County Outcomes. He has a long history of focusing on small and minority business development, having been the deputy director of the Department of Small and Local Business Development in Washington, D.C.
He holds a Master's degree in Public Administration from the University of Phoenix. He is also a 2016 graduate of President Obama's Leadership Workshop.
Ash Shetty is the Chief Procurement Officer and Director of the Montgomery County Office of Procurement.  Shetty previously was a Vice President at Gartner where he worked with Chief Procurement Officers and their teams to address critical functional challenges. Ash is an expert on procurement process improvement, procurement organizational design and restructuring and procurement technology planning.
Prior to working at Gartner, Ash was a Senior Consultant at Ernst and Young. He holds an MBA from Georgetown University.
The Small Business Networking Series is held at Montgomery Community Media (MCM) studios in Rockville and typically begin at 8 a.m. and finish promptly at 9:30 a.m.
About Montgomery Community Media's Small Business Network Series
The series of monthly morning sessions address topics of interest to small business owners in Montgomery County.
Moreover, the series offers the opportunity to invigorate and innovate businesses with insight and information from regional business leaders' presentations and question and answer sessions. Indeed, seminars and networking can enhance the success of local businesses in Montgomery County.
Montgomery Community Media is located at 7548 Standish Place in Rockville, walking distance from the Shady Grove Metro station. Free parking is available.
You can view previous speakers and events, here.
SBN is Brought To You By