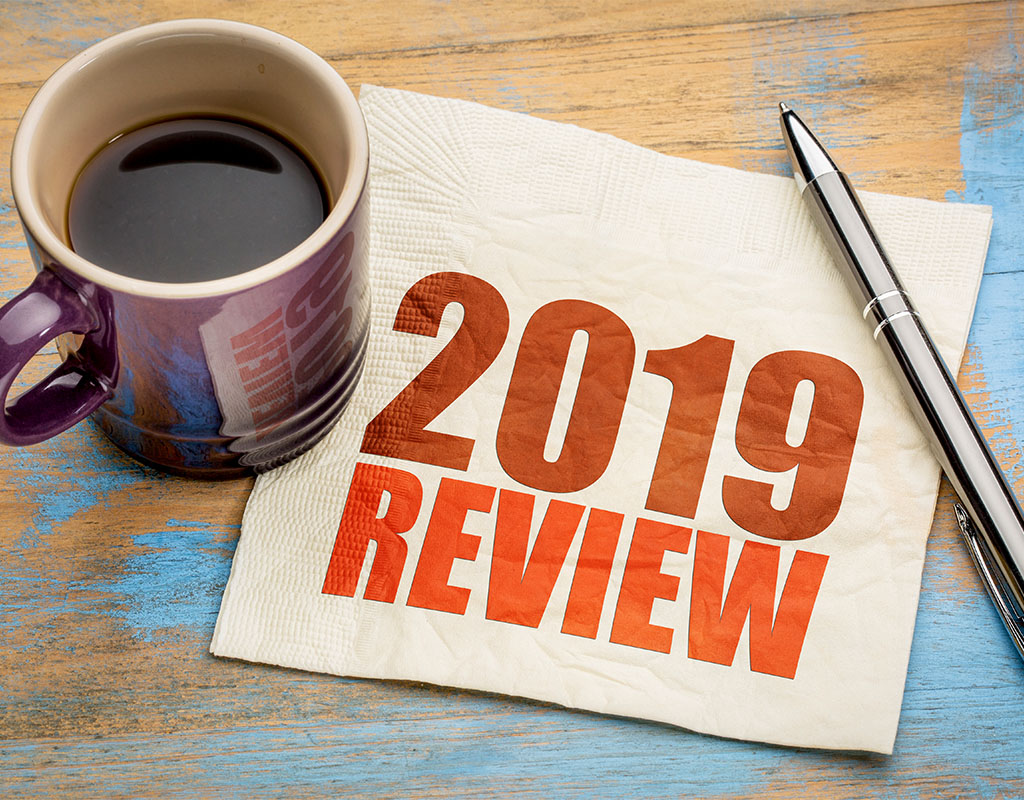 MCM Reporters: Our Favorite Stories of 2019
It's been an eventful year in Montgomery County. Here's a look at Team MCM's favorite stories of 2019.
Doug Tallman Shares His Favorite Stories of 2019
Rosa Gutierrez Lopez
Rosa Gutierrez Lopez lives on the grounds of the Cedar Lane Unitarian Universalist Church in Bethesda, in defiance of Immigration and Customs Enforcement. She has three American children and needs to care for them. Her story helps illustrate the political divide over immigration.
Competing Immigration Rallies
Folks on either side of the immigration divide met on opposite sides of a Rockville street in September. I covered activists who support immigrants. My colleague, Cindy Peña, covered the other side of the street.
Demonstrators Show Support for Immigrants on a Rockville Street
Producing Montgomery Talks Podcast
2019 was the year that Montgomery Talks established itself as an important vehicle for newsmakers to talk about local issues. We covered a lot of topics over the course of the year but one that resonated the most was our talk about human trafficking in Montgomery County with Montgomery County Police Detective Sgt. David Papalia.
Deirdre Byrne Shares Her Favorite Stories of 2019
Overdue Library Book Returns After 73 Years
It was the lost book nobody realized went missing more than 73 years ago. This year, a woman—who now lives in Canada—finally returned a library book that was checked out when she was a toddler. And no, she didn't receive a fine.
Cokie Roberts' Advocacy for Children with Rare Diseases
In 2019, Cokie Roberts—renowned journalist and friend to MCM—died from breast cancer complications. It was clear that Roberts was a pioneer as a reporter, but what I learned is that she was also an advocate for children. Here's a look at Roberts' work with The Children's Inn at NIH in Bethesda.
Public Invited to Celebrate Roberts' Life, Donate to Children's Inn at NIH
A Permanent Way to Celebrate the World Series Victory
This year, the Washington Nationals won the franchise's first ever World Series. To "mark" the occasion, Tarun Kumar "TK" Rajkumar gave out discounted Nationals tattoos. He was kind enough to let MyMCMedia take a look at his inking process.
Nationals Tattoos Make Historic World Series Victory Permanent
Jordan Lindsay Shares Her Favorite Stories of 2019
JOY Supernovas Bring Home Gold
This year – for the first time ever – the world cheerleading championships added a Special Olympics division and Montgomery County's own Joy Supernovas were selected to represent the United States. Here's a special look at what they do…
JOY Supernovas Cheerleaders Bring Home Gold from Special Olympics
Litter of Puppies Will Help Vets
The Warrior Canine Connection helps wounded Veterans heal, and I had a chance to visit the puppies who will be trained to help recovering Warriors reconnect with life, their families, their communities, and each other.
Faith-Based Facilities Receive Security Grants
Earlier this year, $200,000 in grant funding was distributed to places of worship throughout the county for security purposes. Here's a look at why a variety of religious groups say it will help…
Joe Yasharoff's Favorite Stories of 2019
Dominique Dawes Visits MCM
People from around Montgomery County over the age of 30, remember Silver Spring native Dominique Dawes as that teenage gymnast that helped the U.S. win a gold medal in the Atlanta Olympics in 1996. Dawes is now in her 40's, married with four little kids but still very much a part of the sport that brought her to prominence. She recently announced that she'll be opening a new gymnastic academy in Clarksburg in the spring of 2020. Dawes told me why this was such an important thing to do and then elaborated on an episode of the MoCo's Most Famous podcast.
Glenstone: A Museum Like No Other
Glenstone is truly a unique place that has quickly developed a great reputation in the world of art, architecture and museums. And it's right in our backyard in Potomac. For those who had not been there yet, we wanted to "take you there" to experience an "otherworldly" place.
'Otherworldly' Glenstone in Potomac Offers Unique Museum-Going Experience
Sophia Loren Comes to Rockville
When I heard that screen legend Sophia Loren was coming to Rockville for two events, I did not believe it at first. Firstly, I admit that I was not sure that she was still alive and secondly it did not make sense that she would be coming to Montgomery County instead of, say, the Kennedy Center. Intrigued to say the least, I tracked her down and wrote about one of the last living icons of Hollywood's Golden Age.
Hollywood Comes to Rockville: Film Legend Loren Reminisces About Glory Years