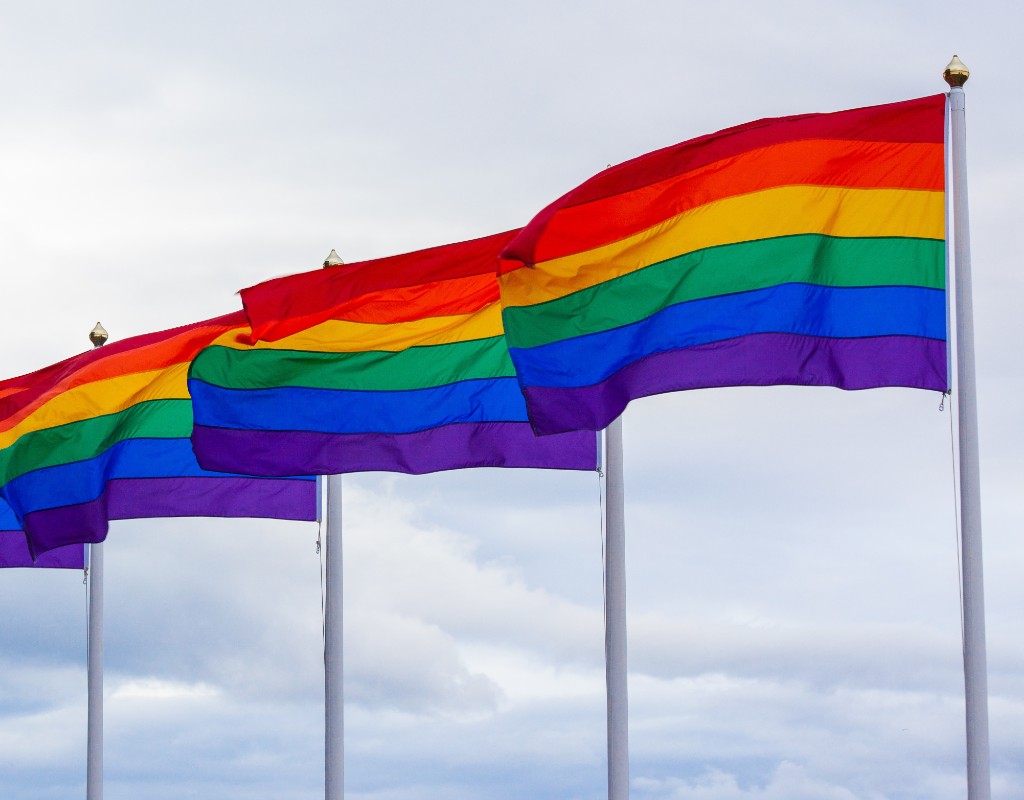 Local Leaders Mark Beginning of LGBTQ+ Pride Month
June is LGBTQ+ (Lesbian, Gay, Bisexual, Transgender and Queer) Pride Month, and Montgomery County and state leaders are expressing their support on social media.
This month is designated Pride Month because in June 1969, a series of demonstrations called the Stonewall Uprising began. On June 28, police raided the Stonewall Inn, a gay bar in Greenwich Village in New York City. The raid led to days of protests regarded as a catalyst for the gay rights movement in the U.S.
On Tuesday, U.S. President Joe Biden issued a proclamation declaring June as Pride Month. Local leaders showed their Pride Month support on Twitter:
Happy #PrideMonth! As an ally and member of the @LGBTEqCaucus, I'm proud to celebrate alongside the LGBTQ+ Americans in my district and across the country.

— Rep. David Trone (@RepDavidTrone) June 1, 2021
Join me in celebrating #pride  here in Montgomery County! pic.twitter.com/ByjRoZ18BK

— Councilmember Evan Glass (@CMEvanGlass) June 1, 2021
Today marks the beginning of #Pride Month! I'm grateful to serve alongside colleagues who put racial equity & social justice at the forefront of our policymaking.

— Councilmember Tom Hucker (@CmHucker) June 1, 2021
Special thanks to @CMEvanGlass for spearheading MD's first LGBTQ Bill of Rights last year, which broadens and strengthens Montgomery County's legal protections for our LGBTQ+ residents.

Kindness and acceptance is the way forward. Happy Pride everyone!🌈

— Councilmember Tom Hucker (@CmHucker) June 1, 2021
Happy Pride Month!! 🏳️‍🌈

Celebrating love for all. 🌈 pic.twitter.com/oK4K9cZBeZ

— Will Jawando (@willjawando) June 1, 2021
We support all members of the LGTBQ+ community, and are committed to continue fighting for equality and justice under the law. Happy #PrideMonth! pic.twitter.com/cLef7bVNfw

— Brian Frosh (@BrianFrosh) June 1, 2021
Happy Pride Month! #Pride2021 https://t.co/BbPiVeXRvu

— Montgomery County MD (@MontgomeryCoMD) June 1, 2021
As we begin #PrideMonth, I look forward to this month's events as we honor the contributions made by the #LGBTQIA community & rededicate ourselves to creating a more equitable place for ALL the people who live, work and play in @MontgomeryCoMD. #LGBTQ #LGBTQAlly #PrideMonth2021 pic.twitter.com/KSnK32zKZ1

— County Exec Marc Elrich (@MontCoExec) June 1, 2021
Happy #Pride2021! The enormous #progress made in our lifetimes has enhanced (but not solved!) issues around #equaliity, #discrimination, #marriage, #fertility, #inclusion, & more. I remember the first #lesbian kiss on television… and now look! Here's to continuing the battle… pic.twitter.com/xX7RuWwnfv

— Cheryl C. Kagan (@CherylKagan) June 1, 2021
— Damon Monteleone (@RMHS_Principal) June 1, 2021
Happy #Pride! 🏳️‍🌈🏳️‍⚧️

Let's take this opportunity to renew our fight for full equality. #LoveWins

— Rep. John Sarbanes (@RepSarbanes) June 1, 2021
Today, I'm proud to celebrate the start of #PrideMonth. June gives us the opportunity to celebrate the impact our LGBTQ community has made on our state and nation, and to honor those who have fought to realize civil rights and equal treatment under the law for everyone. 1/3 pic.twitter.com/CbFZzlercL

— Comptroller Peter Franchot (@peterfranchot) June 1, 2021
In support of our GHS community who celebrates Pride Month. pic.twitter.com/G3fkAlpXq3

— Cary Dimmick (@GburgPrincipal) June 1, 2021