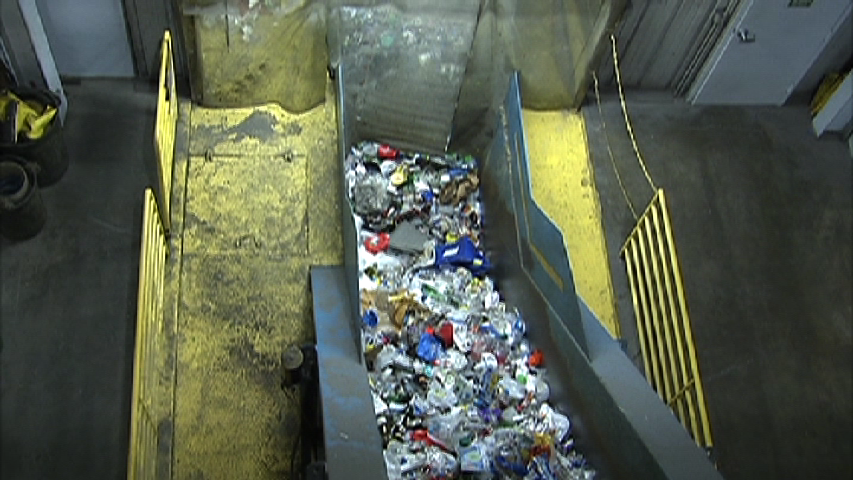 Leggett Announces Expansion to Recycling Program
UPDATED
Montgomery County Executive Ike Leggett today (Sept. 4) announced that residents can now drop off a variety of newly added household items for recycling at the Solid Waste Processing Facility and Transfer Station under the latest expansion of the county's nationally-recognized recycling program.
Included among the many bulk rigid plastic items that can now be recycled are laundry baskets; dish drainers, toys; lawn furniture; waste baskets; clothes hangers; tote boxes; crates; large buckets; pet carriers and garbage cans. All items dropped off for recycling should be empty, rinsed, if necessary, and free of loose dirt, soil, etc.
"This expansion of our recycling program is based on the county's past successes and the growing interest by our residents to be able to recycle even more things," Leggett said. "It also will help us move forward toward our goal to reduce waste and recycle 70 percent of the waste stream by 2020."
Among the items that cannot be recycled with either rigid plastics or commingled materials are garden hoses; vinyl fencing/siding; motor oil containers; plastics containing or contaminated by chemicals or hazardous substances; and pesticide/herbicide containers.
The Solid Waste Processing Facility and Transfer Station is located at 16101 Frederick Rd. (MD Rt. 355), Derwood. Residents may drop off materials using the car entrance off Rt. 355. Follow signs to the Recycling Unloading Area. Hours of operation are: Monday – Friday: 7 a.m. – 8 p.m.; Saturday: 7 a.m. – 5 p.m.; and Sunday: 9a.m. – 5 p.m.
For a complete list of both acceptable and unacceptable items, as well as a downloadable flyer, visit the Division of Solid Waste Services' website at www.montgomerycountymd.gov/recycling.