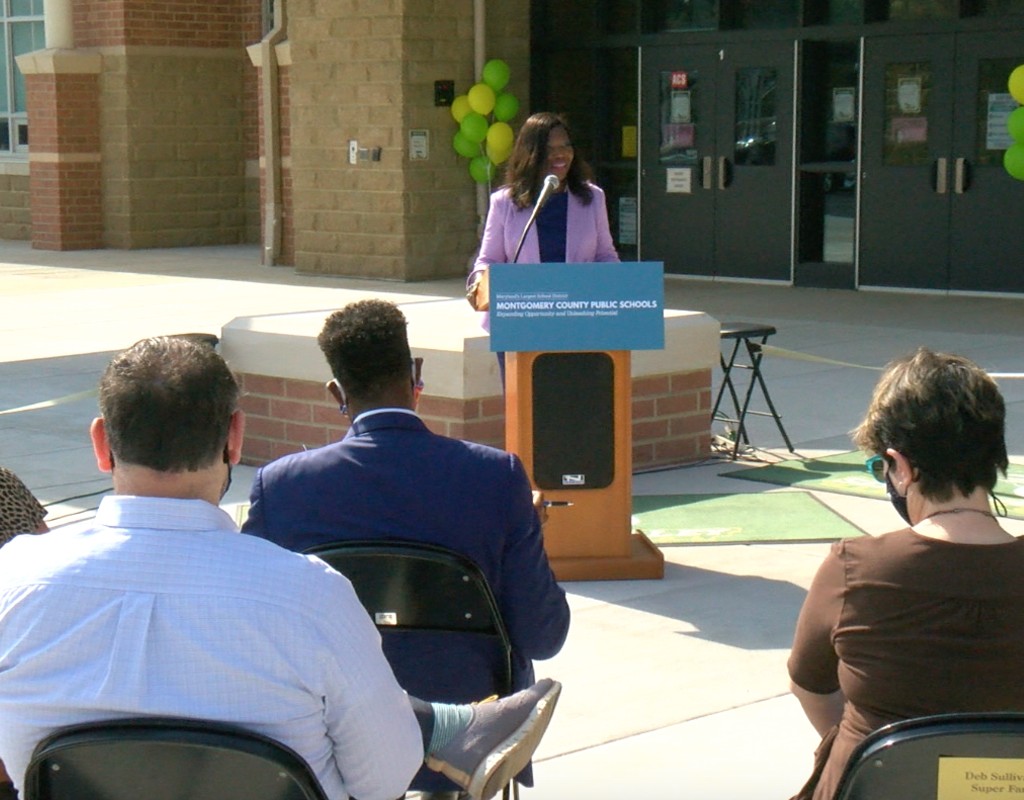 Leaders Focused on Mental Health Needs as Students Return to School
Monday was the first day of school for nearly 160,000 Montgomery County Public Schools (MCPS) students.
MCPS is beginning the new academic year with in-person instruction five-days-a-week after 18 months of virtual and phased in-person learning due to COVID-19. While students live through a pandemic, leaders want to make sure they are supporting their mental health and social-emotional needs as they come back to school.
MCPS aims to hire 50 social workers to help address those needs, Interim Superintendent Dr. Monifa McKnight explained during a press conference Monday morning at Seneca Valley High School in Germantown. The school system is waiting on state approval to use federal funding toward the social workers and plans to begin hiring in early fall. McKnight discussed the plan during a virtual media briefing last week.
According to MCPS' fall reopening guide, K-12 students will have stand-alone social-emotional learning lessons integrated into their curricula. A new curriculum for social-emotional learning will start being phased into specific schools this semester. Full implementation at all schools will take three years.
Most students will learn in school buildings five-days-a-week and about 3,000 students will have fully-virtual instruction as part of the MCPS virtual academy.
It's the first day of school for nearly 160k MCPS students. Most students will return to the school building 5 days a week, about 3k will fully learn virtually. @mymcmedia pic.twitter.com/Ouna9AD2nP

— Maryam Shahzad (@maryam_mcm) August 30, 2021