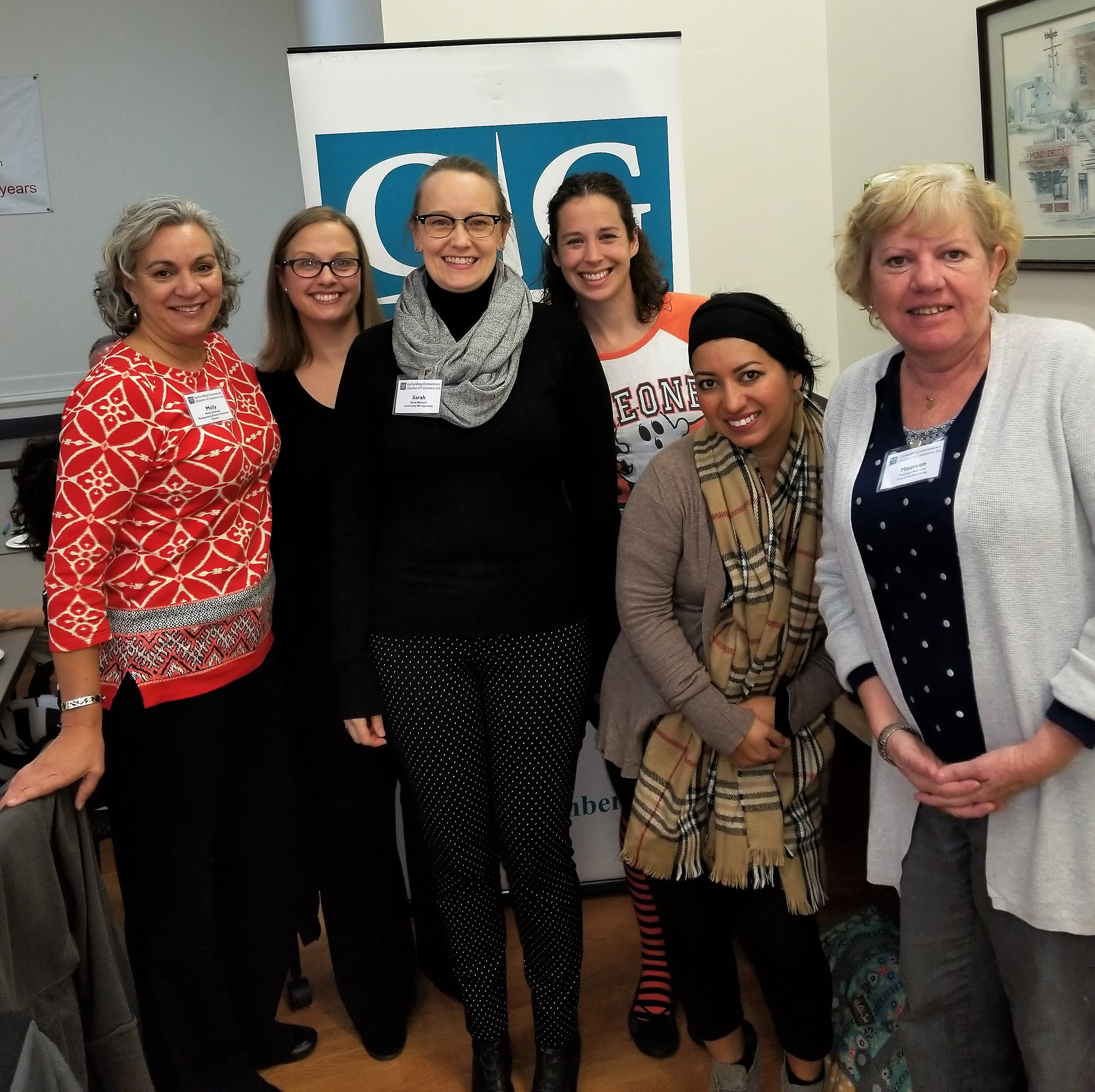 Keys to Implementing a Successful Volunteer Program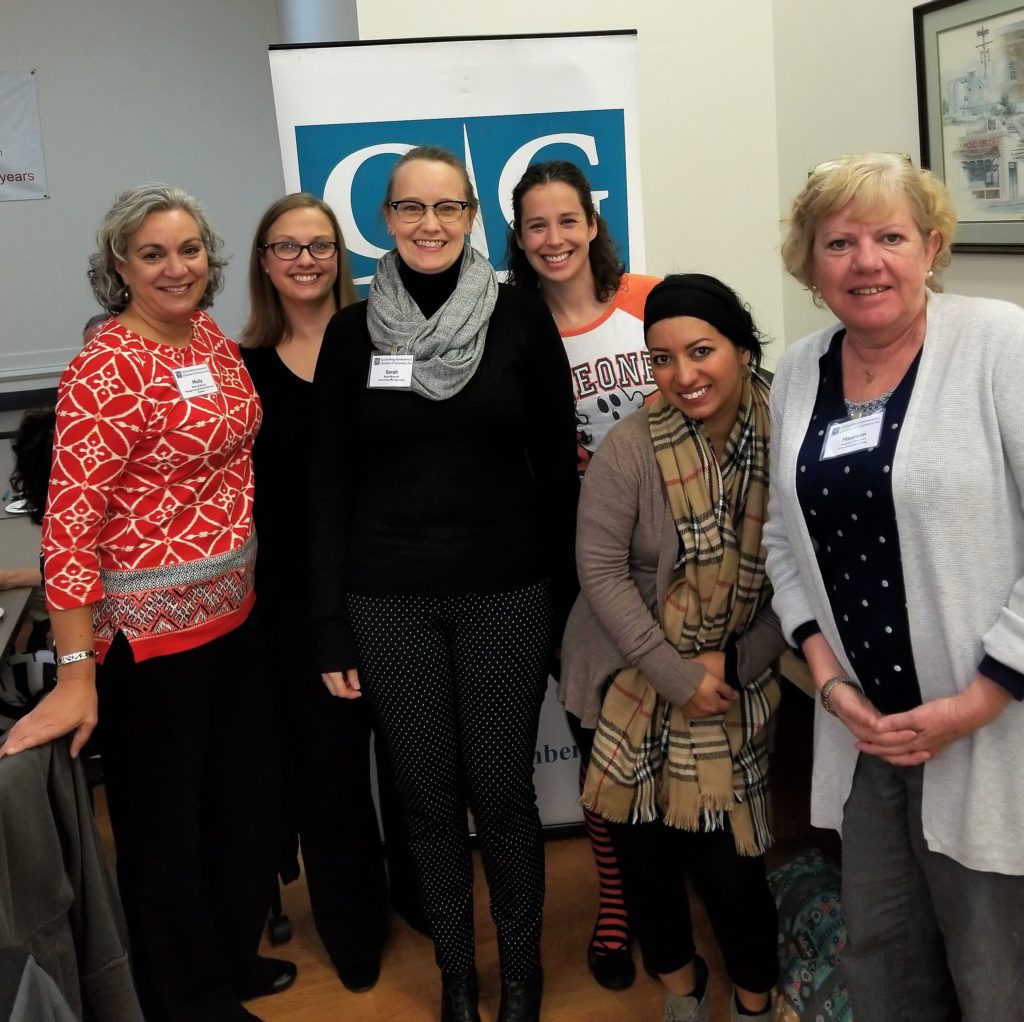 Turns out building relationships with non-profit partners and those that volunteer within your organization is essential to success.
The Gaithersburg-Germantown Chamber of Commerce's Non-Profit Group held a panel discussion on "Volunteerism – Recruitment / Retention / Empowerment". The conversation was focused on recruiting, retaining and creating meaningful experiences for volunteers.
The roundtable conversation included panelists – Sarah Burnett, Director of Corporate Engagement Programs, Leadership Montgomery; Maureen Herndon, Community Services Division Manager, City of Gaithersburg and Molly Callaway, Director, Montgomery County Volunteer Center – who gave a short overview of their work in recruiting and retaining volunteers, and how they create meaningful experiences for those who serve the community as volunteers.
The responses of Burnett, Herndon & Callaway seemed to mirror one another, solidifying that they indeed have strong volunteer programs implemented within their respective organizations.
"Be honest" – Herndon
"Open Communication" – Herndon & Burnett
"Be realistic about options" – Herndon & Burnett
"Take time to build those relationships" – Herndon
"Relationship building, those connections are invaluable" – Callaway
Whatever the reason they come together, and whatever the focus of your organization, it is important to help your volunteers verbalize exactly what it is they hope to get from their volunteer experience. Matching the volunteer to the appropriate task not only gets needed work accomplished, but it also satisfies the volunteer's desire to feel needed and useful.
"People have to feel like they're contributing for programs to work" said Herndon. The City of Gaithersburg Community Services Division implements and supports assistance programs encompassing community outreach, education, financial wellness, emergency assistance, provides resources and referrals to city residents in need and more.
Callaway said that a challenge she sees is recruitment. Callaway works at the Montgomery County Volunteer Center – www.montgomeryserves.org. They "strive to promote and expand meaningful community service in Montgomery County by recruiting, supporting, and connecting volunteers and nonprofits". They can assist you in making a difference by helping you find volunteer opportunities available in the County. You can find hundreds of volunteer opportunities by keyword, zip code, interest areas and more. The site clearly indicates how much time is required to complete tasks, minimum age, if they are family-friendly opportunities and other search factors. For a non-profit organization in the community, this can be a valuable resource since you are allowed to list your opportunities here; and it links back to your website.
"If you don't have a volunteer management system for your business, this is a valuable tool for your business," said Burnett. "It's there, it's free, it's robust and you can use it as little or as much as you want".
After the panelists spoke, attendees engaged in a roundtable conversation to learn from one another. The truth is people are out there in need and people want to give back. Volunteers are more likely to feel valued, accepted and satisfied with their roles if your organization provides adequate support and supervision. You have to strike the right balance when it comes to those who volunteer within an organization. Getting the balance right gives volunteers the opportunity to offload problems, gain feedback and learn from the experiences of other volunteers and staff. This makes it easier for volunteers to cope with their tasks and ultimately allows them to add value to your organization.
The real challenge of creating a successful volunteer program is coordination — tapping into a vast pool of talent and expertise and matching the volunteer with the assignment that will produce the most efficient use of that person's time and abilities, to best benefit the organization while keeping the volunteer active and engaged. Being knowledgeable about the needs of your community or foundation, getting to know your volunteers and the needs of those you are serving & building long-lasting relationships with them will ultimately lead to a successful volunteer program.
After all, while working together, great things can be accomplished.
The GGCC is active in providing business-to-business networking opportunities throughout the year: a collective voice in local, regional, and state legislative affairs, professional development opportunities and other services that enhance the business environment.
The mission of the Chamber's Non-Profit Group is to create a network of non-profits, foundations, business partners and individuals dedicated to supporting GGCC's non-profit members by becoming a resource to each other, a voice for the community and by raising the awareness of the important role and work of our non-profit community.
The GGCC is located at 910 Clopper Road, Suite 205N, Gaithersburg, MD. To learn more about the GGCC visit us at www.ggchamber.org.
Find us on Facebook at: http://www.facebook.com/pages/Gaithersburg-Germantown-Chamber-of-Commerce/64339954570. Or on Twitter at: @GGCCNEWS.