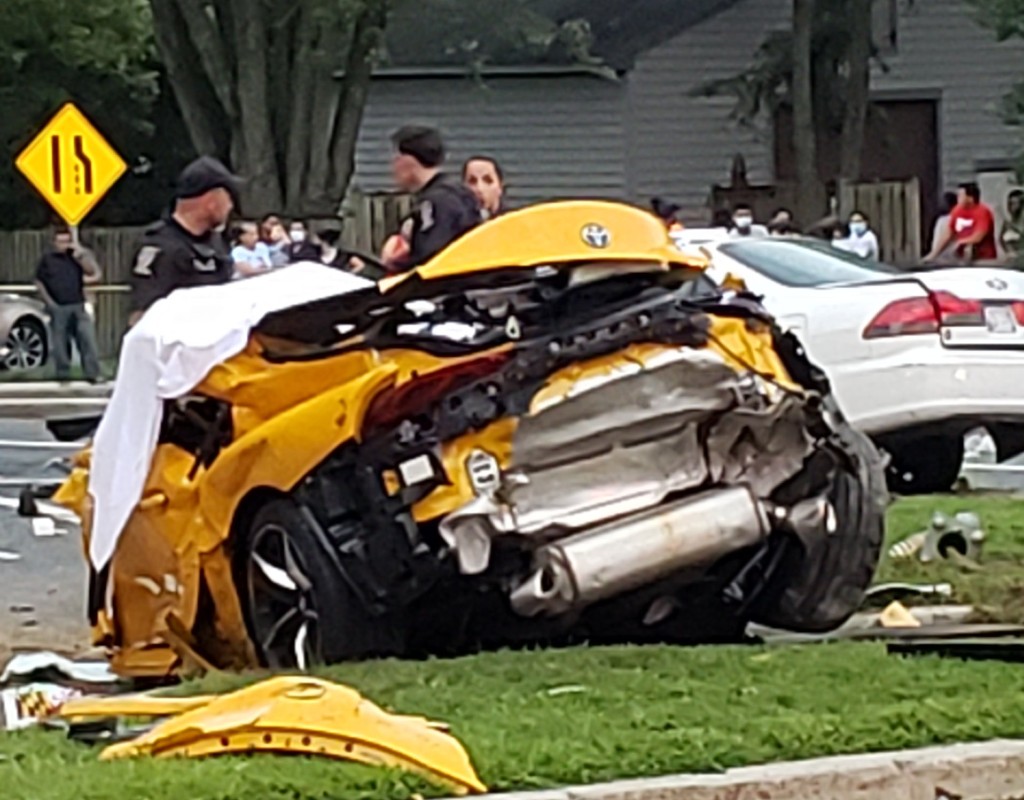 Investigators Think 2020 Supra Did Not Belong to Those Killed in Crash
A fatal car collision claimed the lives of two Montgomery County residents Wednesday evening in Gaithersburg. 
Montgomery County Police (MCPD) say a 2020 Toyota Supra and a 2001 Honda Accord were going opposite directions on Muddy Branch Road and the cars collided as the Honda was trying to make a left turn onto West Deer Park Road.  Stephanie Angelica Vasquez, 25, of Kensington and Jonathan Charkas, 35, of Rockville were in the Supra and were pronounced deceased at the scene. Three adult males were in the other car and were taken to a hospital with serious injuries.
MyMCMedia spoke with Detective Sgt. John O'Brien, part of the MCPD Collision Reconstruction Unit, about the horrific crash. O'Brien said so far, investigators think Vasquez and Charkas were friends and that the Supra did not belong to them. He said investigators are trying to figure out why they were driving the car and what the car's owner knew about the situation at the time. 
O'Brien said MCPD is aware of allegations that the car was stolen and will investigate. He also said police have to wait for a full toxicology report before knowing if alcohol was a factor in the collision.
O'Brien also discussed speeding concerns in regard to the crash and in the area. Watch: