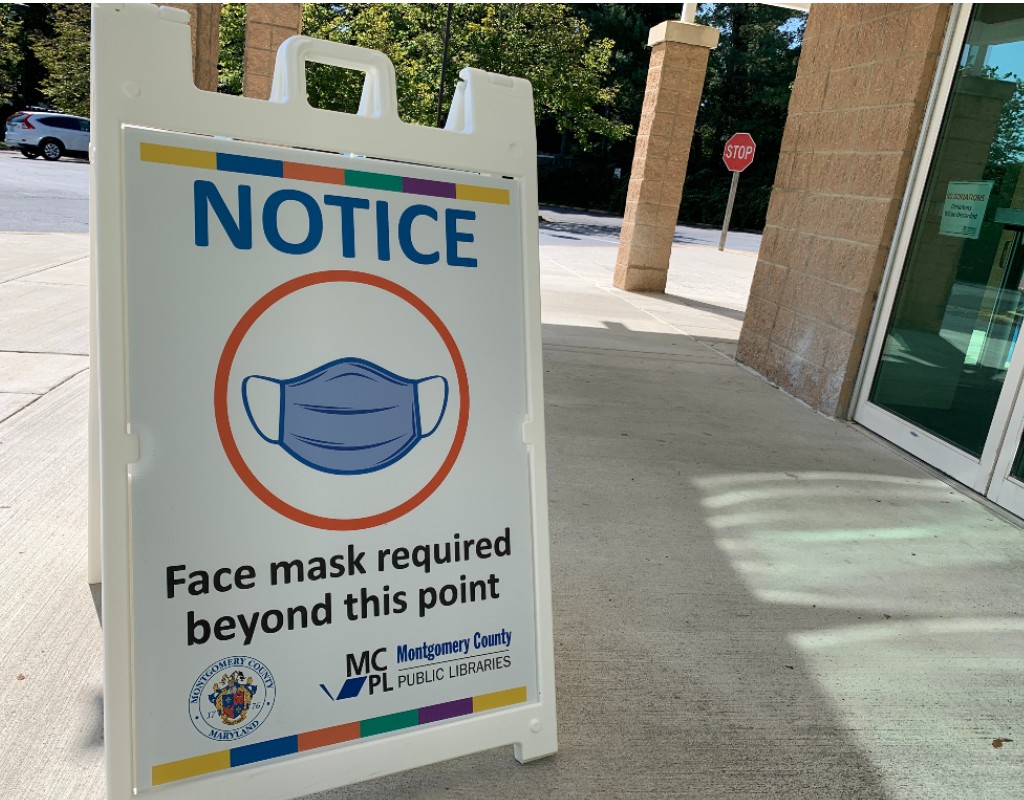 Indoor Mask Mandate Will Likely be Reinstated Says County Health Officer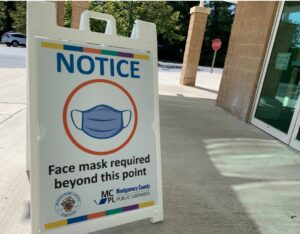 Montgomery County's indoor mask mandate will likely be reinstated as the county re-entered CDC-defined substantial coronavirus transmission one day after the mandate was lifted.
In all likelihood, the mandate will be reinstated, Acting County Health Officer Dr. James Bridgers told MyMCM Friday. The county is also waiting for the CDC to update its data. A council Board of Health regulation reinstated the mandate in early August when the county reached substantial COVID-19 transmission. The regulation declared the mandate would end after the county maintained moderate transmission for seven consecutive days, and that threshold was finally reached on Wednesday. So, the indoor mask mandate was lifted as of 12:01 a.m. Thursday. But, leaders previously warned that the mandate would return if the county re-entered substantial transmission for one day, and the jurisdiction hit that level again on Friday, according to the county's COVID-19 dashboard.
Bridgers said he is obligated to notify the county council that the county reached substantial transmission again. He said the council, sitting as the Board of Health, will discuss the mandate during Tuesday's council session. Bridgers said the mask mandate could possibly be reinstated Wednesday or Thursday.
If the county re-enters moderate transmission, Bridgers said he will notify the council of that as well. The data would be monitored and the mandate would be lifted again if moderate levels continued for seven consecutive days.
The CDC says moderate transmission is 10–49.99 new coronavirus cases per 100,000 people in the last seven days and substantial transmission is 50-99.99 cases per 100,000 people in the last seven days. On Friday, the jurisdiction reported 50.63 COVID-19 cases per 100,000 residents in the past seven days.