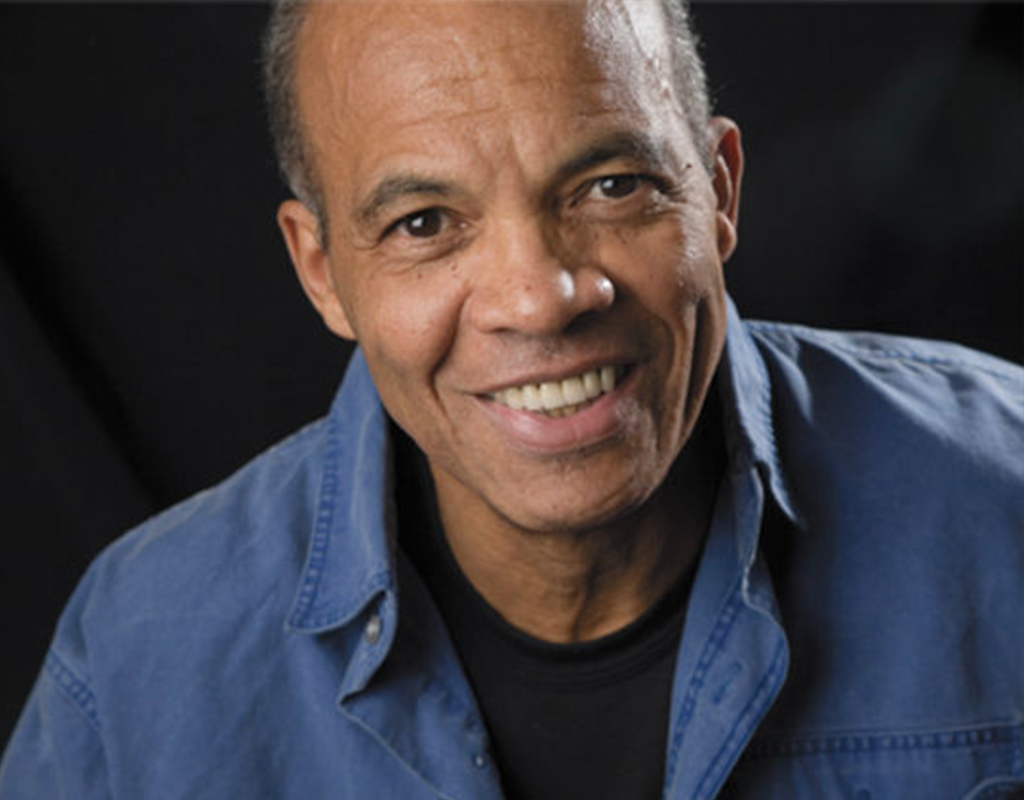 F. Scott Fitzgerald Literary Festival Features John Edgar Wideman, Michael Dirda
Award-winning author John Edgar Wideman will receive the Award for Achievement in American Literature at the 25th annual F. Scott Fitzgerald Literary Festival on Saturday.
For the second year in a row, due to the pandemic, the festival will be streamed virtually from 9 a.m. to 5 p.m. The festival started in 1996, in honor of what would have been F. Scott Fitzgerald's 100th birthday. Fitzgerald and his wife Zelda and daughter Scottie are buried at St. Mary's Cemetery in Rockville.
The festival aims to honor Fitzgerald's works and support emerging and aspiring writers. Each year an influential author or poet is honored and has the opportunity to present a reading and give a masterclass to attendees. Past honorees include Barbara Kingsolver, Amy Tan, Joyce Carol Oates, Garrison Keillor and more. Together, all of the past honorees of the festival have received a total of 15 Pulitzer Prizes.
Wideman grew up in Pittsburgh and was one of the first of three Black Americans to earn a Rhodes Scholarship. He has authored more than 20 works of fiction and nonfiction, which has won a number of awards. His 1990 novel "Philadelphia Fire" earned the PEN/Faulker Award and his 1984 memoir "Brothers & Keepers" is considered a classic.
The New York Times profiled Wideman in 2017 and described his personal history as "almost mythical, refracting so many aspects of the larger black experience in America."
"He is the older brother of a man convicted of murder, serving a life sentence without the chance of parole; the uncle of a young man shot execution-style in his own home; the father of a boy who, at age 16, woke up one night while traveling with a group of campers, got out of bed and stabbed his roommate to death while he was sleeping," the Times wrote.
At 11 a.m., Michael Dirda, a Pulitzer Prize-winning book critic for the Washington Post, will give the keynote address for the festival.
Walton Muyumba, a writer and critic, will introduce Wideman at 1:15 p.m. and the two will participate in "A Conversation About the Art of Fiction." As honoree of the festival, Wideman will discuss his connection to Fitzgerald and read a piece from one of his works.
The daylong event also consists of writing workshops, a discussion from historian Eileen McGuckian on "Rockville in the 1920s" and more. Anyone interested in attending the festival can register online.
MyMCM recently spoke to McGuckian and Jackson Bryer, professor emeritus of English at the University of Maryland and president of the F. Scott Fitzgerald Literary Society, about the history of the festival:
Related Posts:
125 Years Since His Birth, F. Scott Fitzgerald's Legacy 'Beats On' in Rockville
Amy Tan Receives Award at F. Scott Fitzgerald Literary Festival