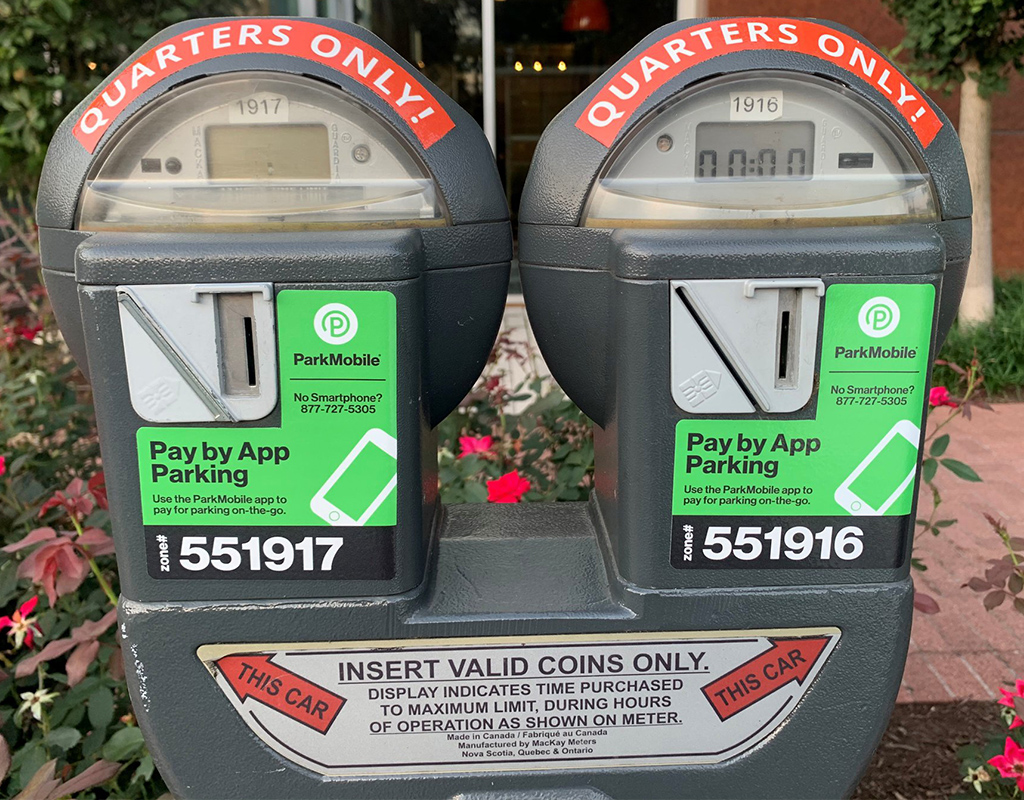 In Rockville, ParkMobile Now Available at 500 Metered Parking Spaces
Rockville City Police Department announced Monday that drivers can officially pay for parking via the ParkMobile app at more than 500 metered parking spaces in the City of Rockville.
The news comes more than three months after the parking app MobileNOW! announced they were ceasing operation because of the coronavirus. ParkMobile will be replacing city meters that were previously connected to the MobileNOW! payment app.
RCPD Chief Victor Brito said in a statement that he's happy Rockville will continue to have a contactless meter payment option.
"ParkMobile is the leading mobile parking app and is widely available in the Washington metropolitan area, making this an easy transition for our residents," Brito said.
Residents will continue having the option of using quarters in the meters connected to ParkMobile. ParkMobile is the most popular parking payment app in the United States with over 19 million users, a news release says. The app is available to use in other parts of Montgomery County and it's widely used in Washington D.C., Arlington, and Alexandria.
ParkMobile is now live in #Rockville! Use the app all around the city of @Rockville411 to enjoy a contactless way to park. Skip the meter with ParkMobile!

Learn more about our partnership with the city of Rockville, Maryland: https://t.co/HOqQJwFtVy#MOCO #ContactlessParking pic.twitter.com/L7IQLx36cX

— ParkMobile (USA) (@Parkmobile) August 31, 2020
In order to pay for parking with the app, users need to enter a zone number that is posted either on the meter or on street signs in the area of the meter. Users can enter the amount of time they wish to use the parking meter and then click "Start Parking" to activate their session. Once a parking session is active, users can extend their time using the parking meter (without physically having to return to the meter) and they can also end their parking session early.
"ParkMobile is excited to work with the City of Rockville and extend our presence in the area," ParkMobile CEO Jon Ziglar said in a statement. "We have millions of users locally who can use the app to safely and easily pay for parking wherever they go."
Previous Post
UPDATE: MobileNOW! Parking Payment App Ceases Operation in Montgomery County