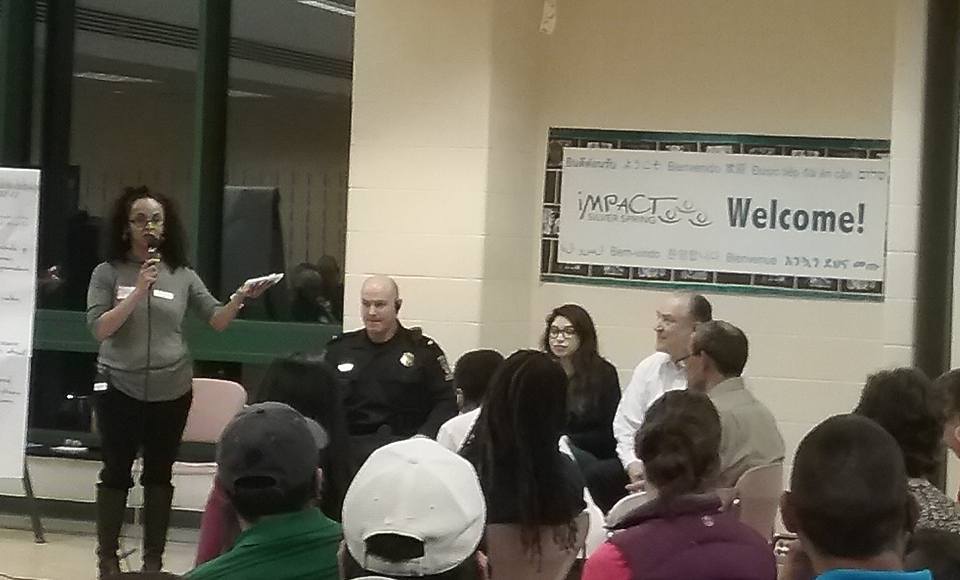 Community Forum in Silver Spring Focuses on Immigration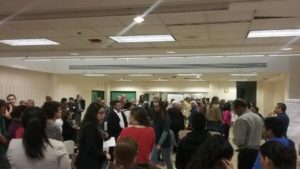 Dozens of Silver Spring and Takoma Park residents gathered at the Long Branch Community Center on Tuesday night to talk about immigration. The meeting, sponsored by Impact Silver Spring, was in response to the community's concern.
"People are concerned about what's happening in terms of immigration and people want to have relevant information," Sara Mussie, Long Branch network builder for Impact Silver Spring said.
To better answer resident's questions regarding immigration, experts from across Montgomery County were invited as guest speakers.
"We brought the stakeholders, [Montgomery County] Councilmember Marc Elrich, the Police Department, CASA, and different agencies to share what they know about immigration and what can happen to individuals," Mussie said.
According to Mussie, the main concern from participants was the police department's role in enforcing federal immigration laws. Another concern is how to differentiate between local police and the U.S. Immigration and Customs Enforcement (ICE).
"Our goal was to bring in different entities together, to share relevant information in one space," said Mussie.
@IMPACTSS networking night at Long Branch #silverspring – community at its best! w/ @Somos_CASA @marc_b_elrich @chrisRwilhelm pic.twitter.com/dOaCuQchYr

— reemberto (@reemberto) March 8, 2017