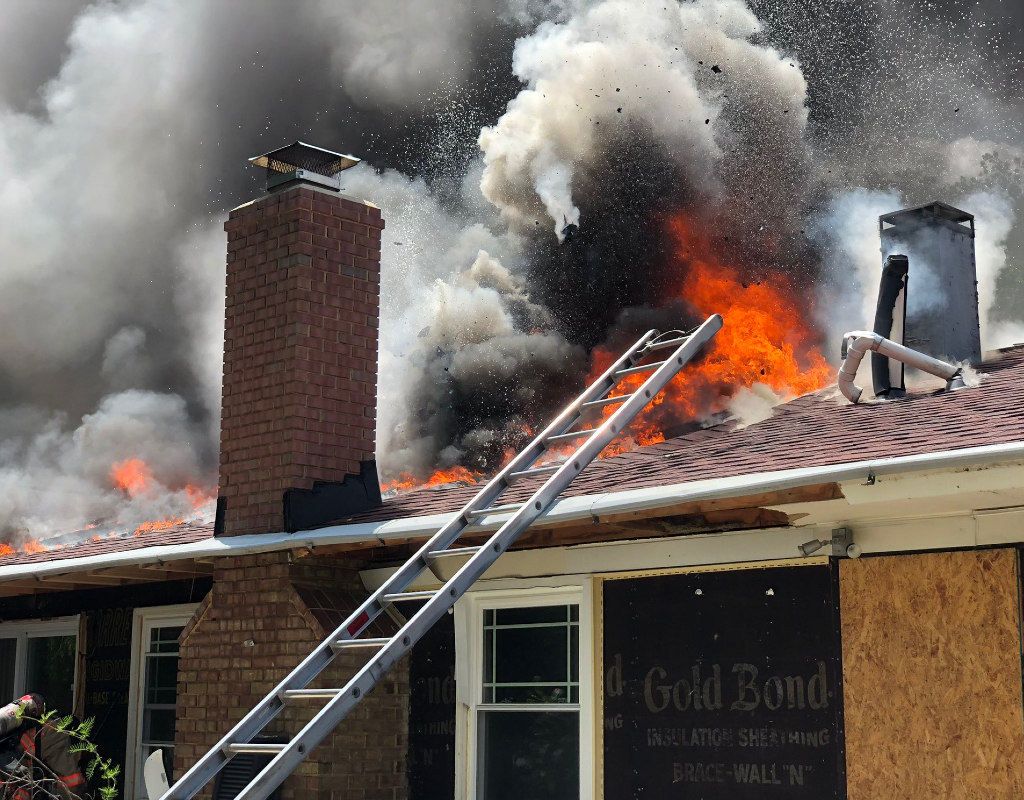 House Fire Displaces Two Adults in Aspen Hill
Two adults were displaced on Monday after a house fire on the 14200 block of Burning Bush Lane. The house is located off of Rippling Brook Drive near the Strathmore at Bel Pre Road. No injuries occurred.
Montgomery County Fire and Rescue (MCFRS) was notified of the fire around noon after workers in the area saw fire in the attic. Officials encountered fire and smoke coming from the roof of the rancher style home after arrival.
Update – 14200blk Burning Bush La, 1-Sty Rancher house, Fire in attic, 1 occupant home oblivious to fire (no smoke in living area); workers saw fire in attic; Cause, fault with the electrical system (copper & aluminum wires); Area of Origin, attic above kitchen; Damage >$130K https://t.co/8Rfpf8yHgg pic.twitter.com/tlmbz0uVKG

— Pete Piringer (@mcfrsPIO) August 2, 2021
According to MCFRS Chief Spokesperson Pete Piringer, the fire started in the attic above the kitchen due to a fault in the electrical system's aluminum and copper wires.
Damage is estimated around $130,000.
More – (8/2) Burning Bush La, Strathmore at Bel Pre, house fire, no injuries, 2 adults displaced, ~45 @mcfrs FFs responded https://t.co/8Rfpf8yHgg pic.twitter.com/fWOtMkOE6R

— Pete Piringer (@mcfrsPIO) August 2, 2021