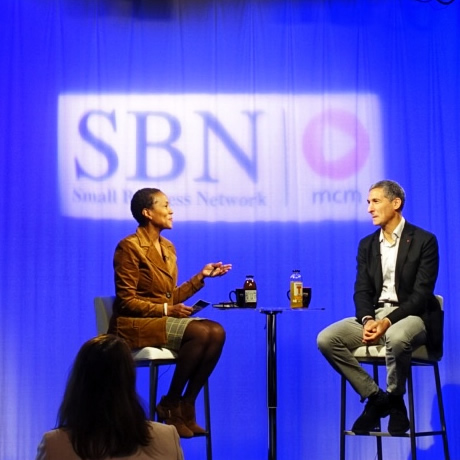 Honest Tea Co-Founder Seth Goldman Headlines MCM's October Small Business Network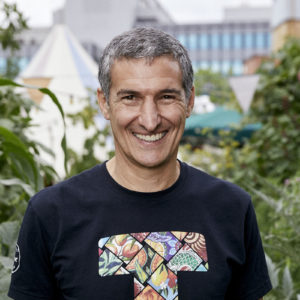 Honest Tea Co-founder Seth Goldman was the featured guest of Montgomery Community Media's October Small Business Network (SBN) session. The event takes place Thursday, Oct. 18 from 8 to 9:30 a.m. at our studios in Rockville located at 7548 Standish Place.
The series of monthly morning sessions facilitated by Kelly Leonard address topics of interest to small business owners in Montgomery County.
October topic:  "Keeping it Honest for 20 Years."
Watch the presentation below:
Seth Goldman is Co-Founder & TeaEO Emeritus of Honest Tea and Executive Chair of Beyond Meat.
Honest Tea is the nation's top selling organic bottled tea, specializing in beverages that are just a tad sweet, organic and Fair Trade Certified™. In March 2011, Honest Tea was acquired by The Coca-Cola Company, becoming the first organic and Fair Trade brand in the world's largest beverage distribution system.
Honest Tea and Honest Kids is sold in more than 140,000 stores in the USA and Europe, including McDonald's, Wendy's, Subway and Chik-fil-A.
Beyond Meat is also rapidly expanding distribution, as the company seeks to expand the availability and accessibility of plant-based protein.
Goldman also serves on the board of Ripple Foods, the Yale School of Management, the American Beverage Association, and Bethesda Green.
The Small Business Networking Series is held at Montgomery Community Media (MCM) studios in Rockville and typically begins at 8 a.m. and finish promptly at 9:30 a.m.
The Montgomery County Small Business Series offers the opportunity to invigorate and innovate your business with insight and information from regional business leaders' presentations and question and answer sessions. Seminars and networking are designed to support and enhance the success of your business in Montgomery County.
Montgomery Community Media is located at 7548 Standish Place in Rockville, walking distance from the Shady Grove Metro station. Free parking is available.
You can view previous speakers and events, here.
Photos from the event: