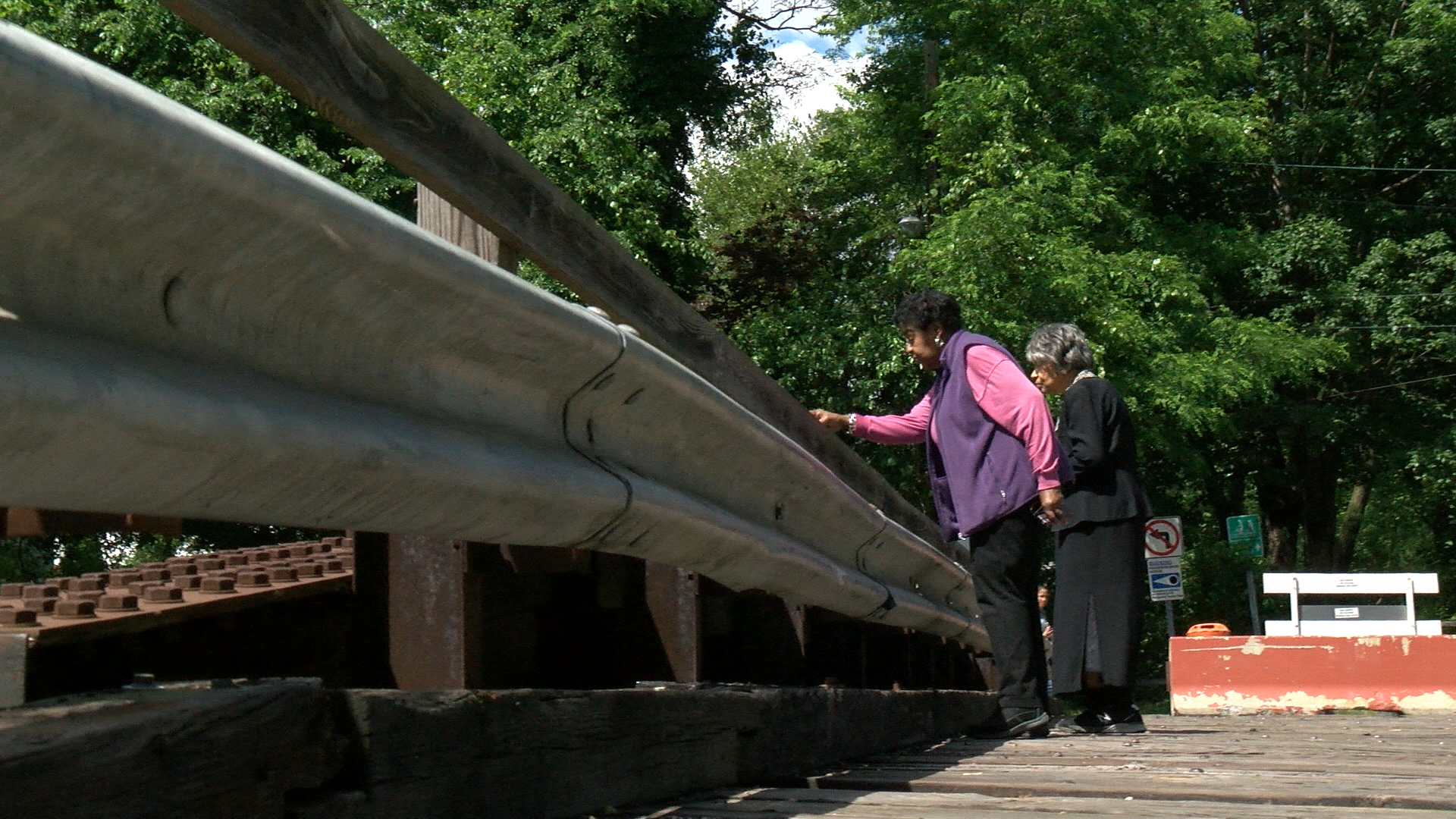 Historic Lyttonsville Bridge Closed But Not Forgotten (VIDEO & PHOTOS)
Rusted supports and a deteriorating surface forced the closure of a bridge built in Lyttonsville almost a century ago. The Talbot Avenue structure still represents an historic connection between the Silver Spring community founded by a free black laborer in 1853 and other Montgomery County neighborhoods. The 105-foot-long bridge spans train tracks slated for use by the still stalled Purple Line. MyMCMedia's Phyllis Armstrong explains why some longtime residents want the old bridge preserved.
Lyttonsville today is a diverse neighborhood with a community center, schools, single-family homes and apartments.  Council Vice President Hans Riemer says the options for relocating the old Talbot Avenue bridge have to be worked out with residents. County officials also have to come up with the hundreds of thousands of dollars it could cost to move the bridge and preserve it as an important symbol of local history.