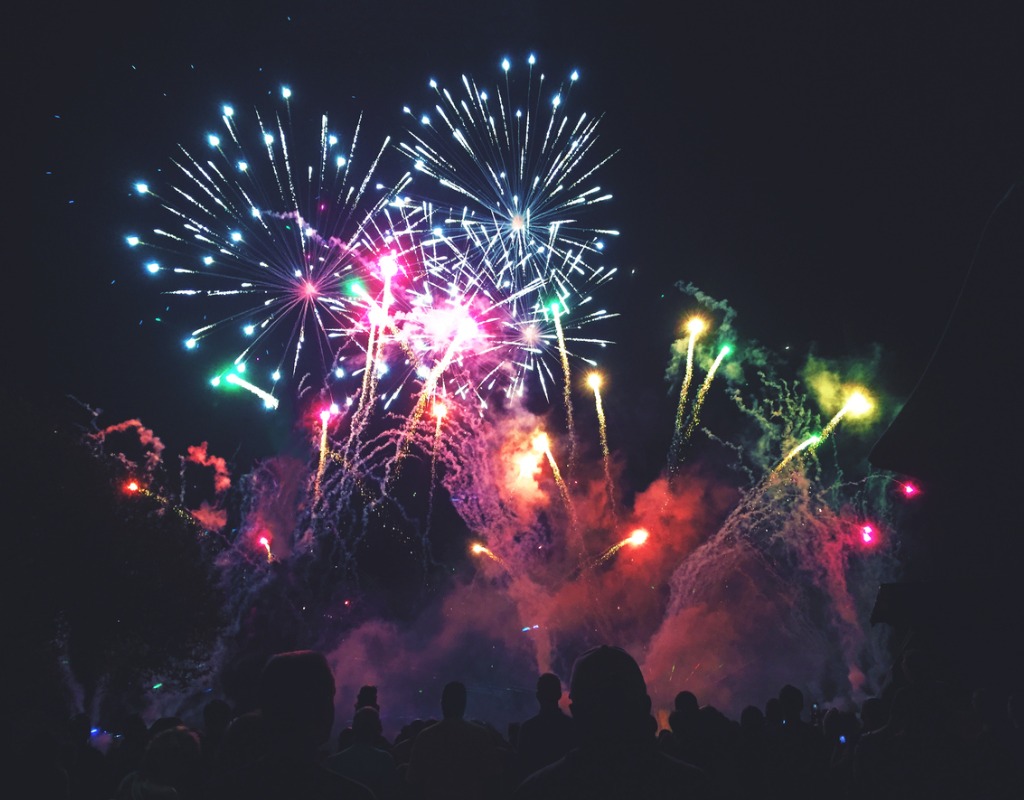 Guide to 4th of July Celebrations in Montgomery County
Guide to 4th of July fireworks shows, festivals, and other celebrations in and around Montgomery County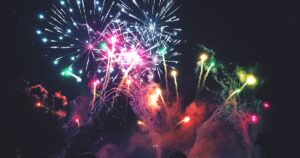 There are many reasons to celebrate the Fourth of July this year. Montgomery County leads the country in vaccinations, with more than 67% of residents fully vaccinated. This makes Montgomery County number one in the country for counties with a population of more than 300,000.
Unfortunately, the skies will not be booming with fireworks for the second year in a row. Montgomery County, Gaithersburg, Rockville, and Takoma Park will not have their traditional fireworks shows. We can, however, look forward to fireworks in September as Gaithersburg will put on a fireworks display for Labor Day.
Here's a roundup of Fourth of July festivities in and around Montgomery County:
Frederick's 4th of July
Frederick Fairgrounds, 797 E. Patrick Street on Sunday, July 4 from 4 p.m. to dusk
The event includes a parking lot party and fireworks display. You can watch the fireworks from your car. The 99.WFRE "Parking Lot Party" will include performances and food trucks. The parking lot party is $50, but the fireworks display is free.
For more information, visit the Celebrate Frederick website.
Howard County's July 4th Fireworks
Downtown Columbia Lakefront on Sunday, July 4 at 9:20 p.m.
The 22-minute fireworks show will start around 9:20 p.m. at Lake Kittamaqundi in Columbia.  Residents can place blankets out to watch the fireworks beginning at 3 p.m. The 22-minute show will be the sole attraction at this Fourth of July celebration — there will not be any food trucks or performances this year.
For more information, visit the Visit Howard County Maryland website.
National Mall fireworks
National Mall, from both sides of the Lincoln Memorial Reflecting Pool on Sunday, July 4, starting at 9:09 p.m.
The National Park Service will host the annual Independence Day fireworks celebration on the National Mall. The display  be launched from both sides of the Lincoln Memorial Reflecting Pool and will last 17 minutes.
For more information, visit the National Park Service website.
PBS Capitol Fourth Concert
Airs Sunday, July 4 at 8 to 9:30 p.m. on PBS
The 41st annual A Capitol Fourth concert is presented as a pre-recorded show due to the pandemic, in lieu of the traditional live concert on the West Lawn of the U.S. Capitol. The nation's 245th birthday celebration will feature host Vanessa Williams hosting and performing from Washington, D.C. This pre-recorded concert will feature Jimmy Buffett, Gladys Knight, Alan Jackson, Jennifer Nettles and Renée Fleming.  PBS will air the National Mall fireworks at the conclusion of the concert.
For more information, visit the Capitol Fourth concert website.
Montgomery Village Fourth of July Events
Sunday, July 4
5K Race: Start July 4th with the 5K Race or Fun Run at Lake Marion Community Center, 8821 East Village Avenue.  Montgomery County Road Runners Club  (MCRRC) will be using electronic timing devices.  The first 180 participants will receive a race shirt (size not guaranteed) at check-in on race-day.
In Too Deep concert on Sunday, July 4th from 7 to 8:30 p.m. Enjoy great live music at the Gordon W Bowie Music Pavilion, 19003 Watkins Mill Road.
Monday, July 5
Fourth of July Festival at the Apple Ridge Recreation Area from 11 a.m. to 1:30 p.m. The annual festival will include pony rides, axe throwing, carnival rides, and food trucks.
For more information, visit the Montgomery Village website.
Poolesville Fireworks Show
Soccer fields on Hughes Road and Sugarland Road on Sunday, July 4. Gates open at 5 p.m.
The gates will open at 5 p.m. and a number of food trucks and live music will be present: including Ben and Jerry's Ice Cream, Big Greek Café Truck, Corned Beef King, Julia's Gourmet, Flip Side Gastro, Rosie's Funnel Cakes, Grandma's Kona Ice. The fireworks will be set off when the sky is dark, which is expected to be around 9 p.m.
For more information, visit the Upper Montgomery County Fire Departments website.
Takoma Park 4th of July Celebrations
Music at the Gazebo on Sunday, July 4 from noon to 4:30 p.m.
Parade of Houses
Takoma Park typically celebrates with a parade, but this year Takoma Park presents a parade of decorated houses and businesses. People are invited to drive by the houses and businesses instead of watching a traditional parade.
For more information, visit the Takoma Park 4th website.