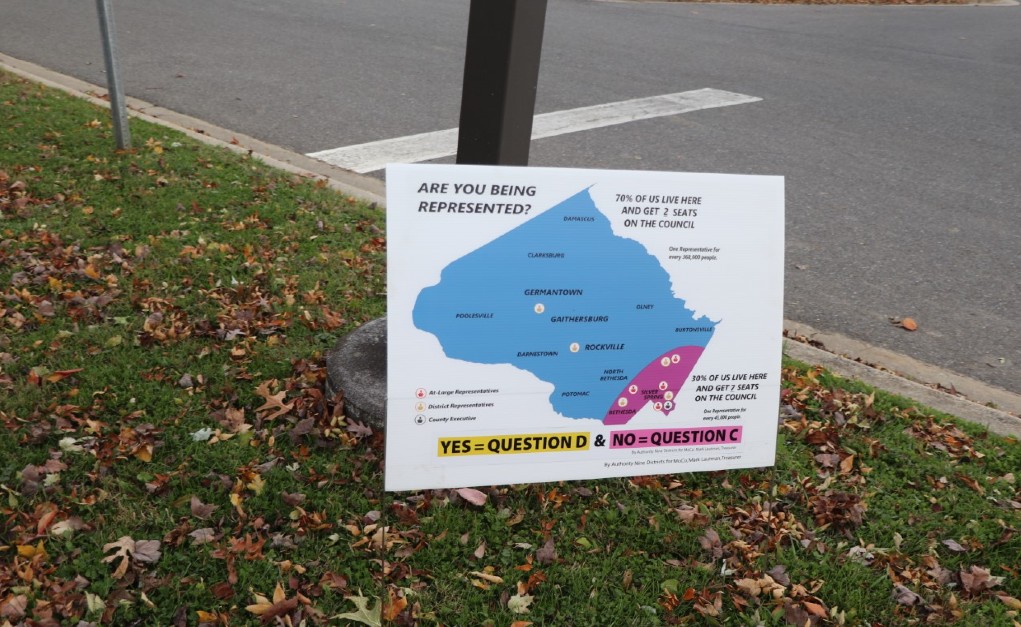 Grass Roots Group Determined to Eliminate At-Large Council Seats
Kimbyln Persaud, chair of Nine Districts for Montgomery County, said that even if County voters don't eliminate all at-large council districts, "We've already won," because the county councilmembers had to fight back.
She pointed out it took several elections to get term limits approved, so she said if her group is not successful, "This will be coming back."
Her group sponsored Question D, which called for the county to be divided into nine, rather than the current five, council districts. All councilmembers would be elected by district where they live. Currently there are five districts and four at-large seats.
As of 11:06 pm Tuesday night, voters were rejecting Question D by a vote of 58.7% to 41.3%. Those numbers are based on early and mail-in voting. Election Day votes had not been released as of this writing.