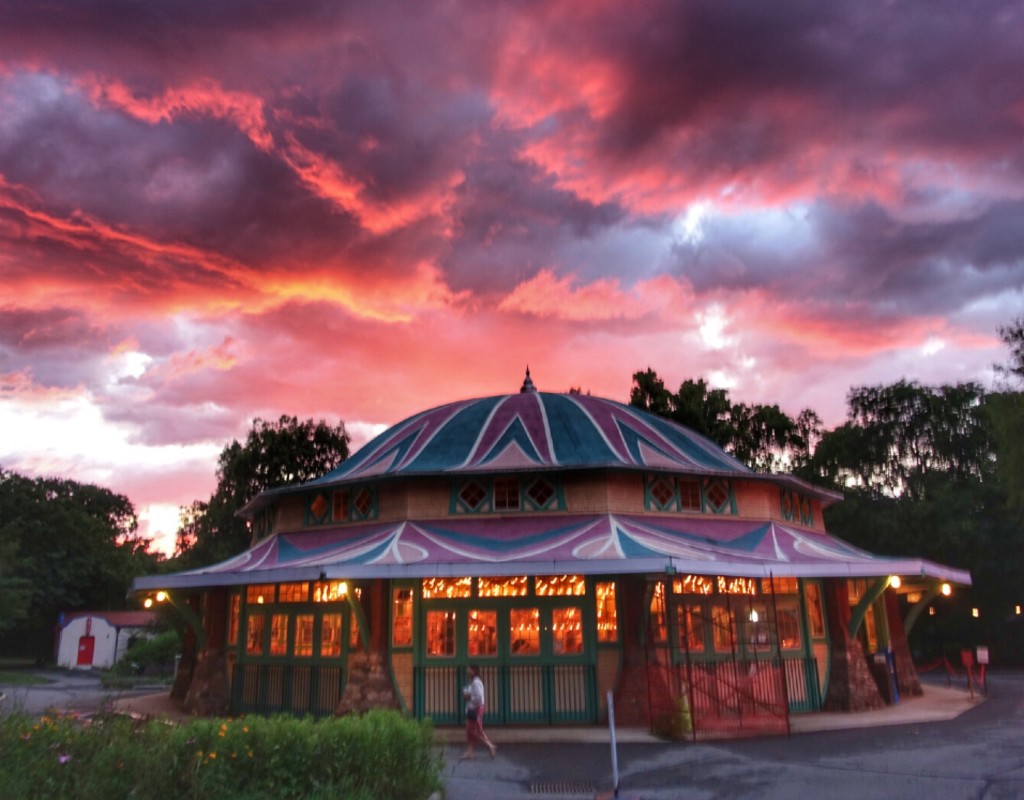 Glen Echo Park's Carousel Reopens for Park's 100th Anniversary
The Dentzel Carousel will operate again after a 23-month closure as Glen Echo Park celebrates its 100th anniversary season. The carousel had closed for repairs in June 2019 and then remained shuttered during the pandemic.
The Glen Echo Park Partnership for Arts and Culture is holding a ribbon cutting ceremony May 1 at 10:30 a.m. and many local and state officials are expected to be there. The public is invited to view the event virtually on the park's website or on the partnership's website.
The 45-minute ribbon cutting ceremony is expected to include a ceremonial first ride with officials and Carousel 100th Anniversary sponsors. Some of the officials expected to attend are Rep. Jamie Raskin, National Park Service Superintendent Charles Cuvelier, Maryland State Senator Susan Lee, Maryland State Delegates Mark Korman and Sara Love, Maryland State Arts Council Director Ken Skrzesz, County Executive Marc Elrich, County Councilmembers Andrew Friedson, Gabe Albornoz and Evan Glass, and Mayor of the Town of Glen Echo and Partnership Board Member Willem Polak. Major sponsor and former Partnership Board President Carol Trawick will also attend.
The carousel was first installed in 1921 and is one of only 135 functioning antique carousels in the country and one of the few still operating in its original location. It is listed in the National Register of Historic Places. It includes 40 horses, four rabbits, four ostriches, a giraffe, a deer, a lion and a tiger as well as two circus chariots.
The program will include a talk on the history of the carousel and its cultural significance, including its role in the civil rights history of the region. Then, at 12:30 p.m., the park, which is a National Park Service Property, will open to the public.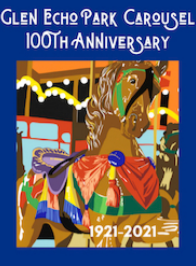 Carousel 100th Anniversary Celebration activities are paid for with grants from the Maryland Heritage Areas Authority, the Maryland State Arts Council, and Heritage Montgomery, as well as funds from private donors, including: Long & Foster Real Estate; Corcoran Women's Committee; GEICO; Loring Consulting Engineers, Inc.; OPaL Renovations; Carol Trawick; Phil Fabrizio; Quinn Evans; Chris and Carol Sue Fromboluti; John and Heather Hanson; Les Mardiks; Ed and Susan O'Connell; Martha Morris and Joe Shannon; Karen Wilson; the A.R. Landsman Foundation; Margo Reid, Capacity Partners; Lois Ireland and Pierre Huggins; Adrienne Dominguez; Christine Mayo; Ann Schnare; and The David M. Schwarz Charitable Giving Foundation.
Additionally, the Dentzel carousel at Glen Echo Park was awarded the 2021 Heritage Award in the "Place" category from the State of Maryland through the Maryland State Arts Council, which comes with $5,000 in funding for the celebratory events.
I just uploaded "Glen Echo Park's Dentzel Carousel Through the Years" to #Vimeo: https://t.co/K8Hsl60cct

— Glen Echo Park (@glenechopark) April 15, 2021