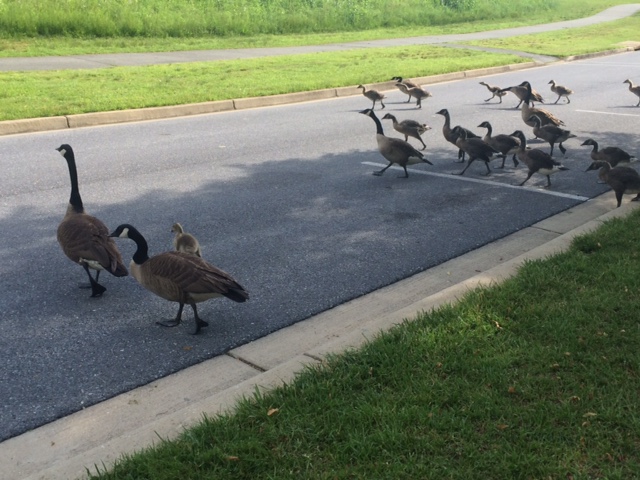 Geese Roundup Planned at Two Local Parks (VIDEO)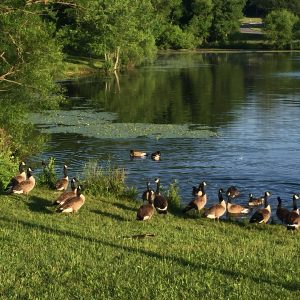 Montgomery Parks is launching a geese roundup at two park sites, Martin Luther King, Jr. Recreational Park and Rock Creek Regional Park.
According to Parks officials, the geese removal project will take place this month, and up to 300 non-migratory Canada geese will be coralled and humanely euthanized. The animals will then be processed for human consumption and the meat donated to the Maryland Food Bank, officials said.
Natural Resources Specialist David Petersen said this upcoming roundup is a first for Montgomery County.
So why the need for a roundup?
"These geese are year-round residents and create multiple issues for park users and staff. The excessive feces they leave, up to one pound daily, is not only unsightly but causes unsanitary conditions around bodies of water, docks, pathways, athletic fields and lawn areas," explained Petersen.
According to Petersen, other negative impacts from the geese include turf damage, shoreline erosion, aggressive and potentially dangerous behavior during nesting season, and public safety hazards on roads. The geese often stop traffic when they are walking in the street.
If you are visiting a local park, Petersen said it is important not to feed the geese. For private property owners, he also suggests getting a dog and using landscaping around bodies of water to deter geese from hanging around and becoming a nuisance.
The Department of Parks has already implemented a number of measures to reduce negative impacts from geese, including a ban on feeding them, habitat manipulation, exclusion fencing, egg-oiling / addling and repelling devices. While these methods have proven beneficial at some park locations, officials said they have not been sufficient to alleviate the nuisance impacts at Martin Luther King, Jr., Recreational Park and Rock Creek Regional Park.
According to Parks officials, the geese removal later this month is being conducted by a federally permitted wildlife contractor in cooperation with Montgomery Parks' Natural Resources Stewardship staff.
Similar removal efforts have been conducted on both public and private land throughout the region.
You can find out more, here.
The number one request by parks officials: do not feed the geese. @mymcmedia @MontgomeryParks pic.twitter.com/NueBByX26H

— Sonya Burke (@SonyaNBurke) June 8, 2016