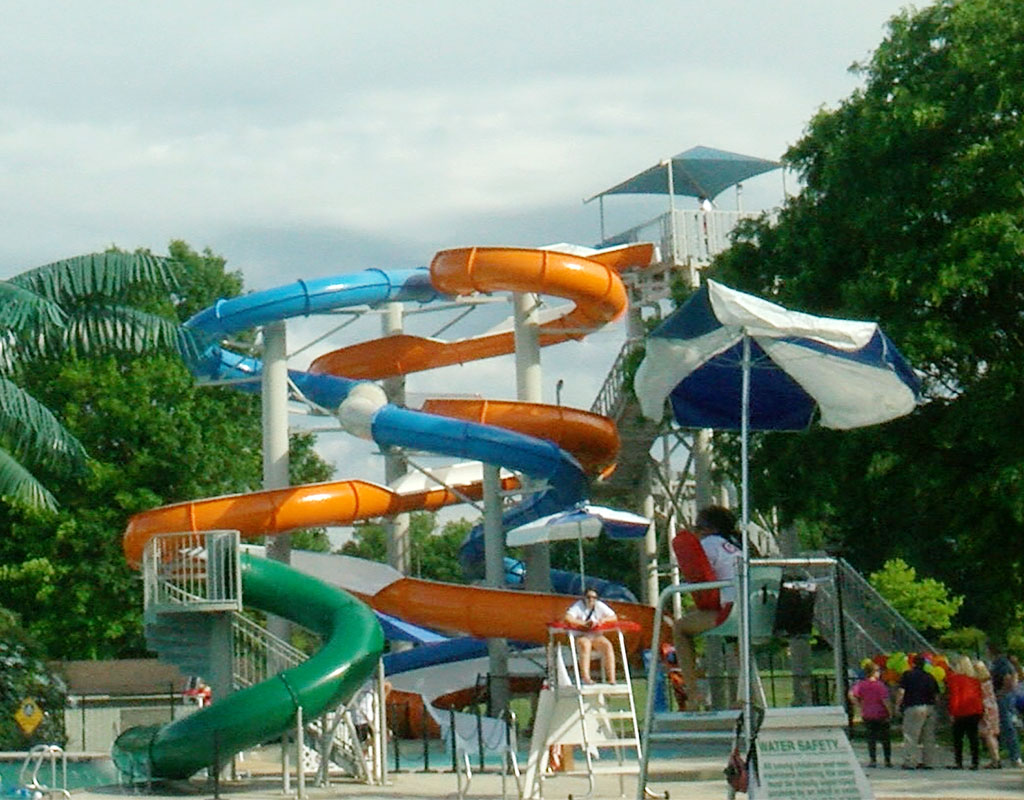 Gaithersburg Water Park Gets New Water Slide Tower
It's shaping up to be an especially fun summer at Gaithersburg Water Park.
Montgomery County Council Vice President Sidney Katz, Gaithersburg Mayor Jud Ashman and City of Gaithersburg officials unveiled a new water slide at the park on Thursday evening.
Officials and their families had the opportunity to test out the new 250-foot long double-flume slide, which takes them down a 38-foot tower.
The slide officially opens for everyone to use on Saturday. Here's a look at how much people love the new slide.
Background on the Gaithersburg Water Slide Tower Renovation
According to a statement from the City of Gaithersburg, the previous slides at the park were showing signs after 30 years of use. The typical life expectancy of the water slides is 20 years.
The city said, "[T]he steel structure began showing signs of deterioration and the flumes required costly annual repair, resurfacing and painting. The structure needed to be replaced."
The cost for this renovation project cost $1.1 million: $560,000 came from the City of Gaithersburg, and $540,000 came from the Maryland Dept. of Natural Resources Program Open Space.
According to the City of Gaithersburg, "The scope of work for this project included demolition of the former slide structure, construction of a new structure with footers, a structural 38-foot tower, two flumes, a stair structure, water pumps, motors, and associated safety devices. The contract also provided for two years of inspection and maintenance services."