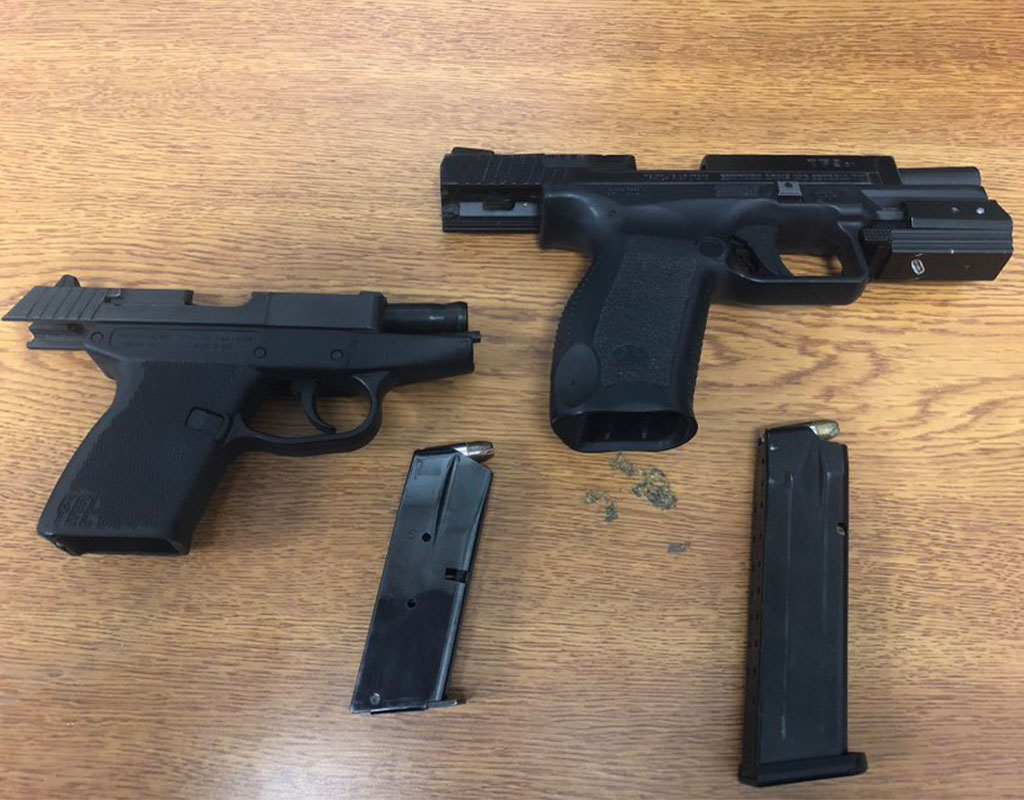 Gaithersburg Man Arrested For Illegal Possession of Firearms
Montgomery County police officers from the Gaithersburg District arrested and charged a man for firearm-related offenses during a traffic stop on Friday, Aug. 16.
The man has been identified as 20-year-old Andre Duvall of Gaithersburg.
Police say that the traffic stop occurred at 9:55 p.m. Friday. Gaithersburg district officers conducted the stop on Frederick Road near Shady Grove Road.
When the officers stopped the vehicle, they found Duvall in the car with three passengers. Duvall was asked to exit the vehicle because police immediately detected a marijuana odor. According to police, when Duvall was exiting he "attempted to flee on foot from the officers but was quickly apprehended."
Officers Arrest Suspect Following Traffic Stop in Gaithersburg; Recover Two Handgunshttps://t.co/d6D5loCtLm pic.twitter.com/kfMn88bdWL

— Montgomery County Department of Police (@mcpnews) August 19, 2019
Police say that officers found marijuana and two loaded handguns while searching the vehicle.
"One handgun was loaded with an extended magazine and the other handgun had an obliterated serial number," police say.
Police determined Duvall is prohibited from owning a firearm and ammunition because of past criminal convictions. Officers are now investigating how he came to possess the handguns.
Duvall was arrested, taken to the Central Processing Unit and is being held without bond, police say. He now faces charges related to firearm offenses.