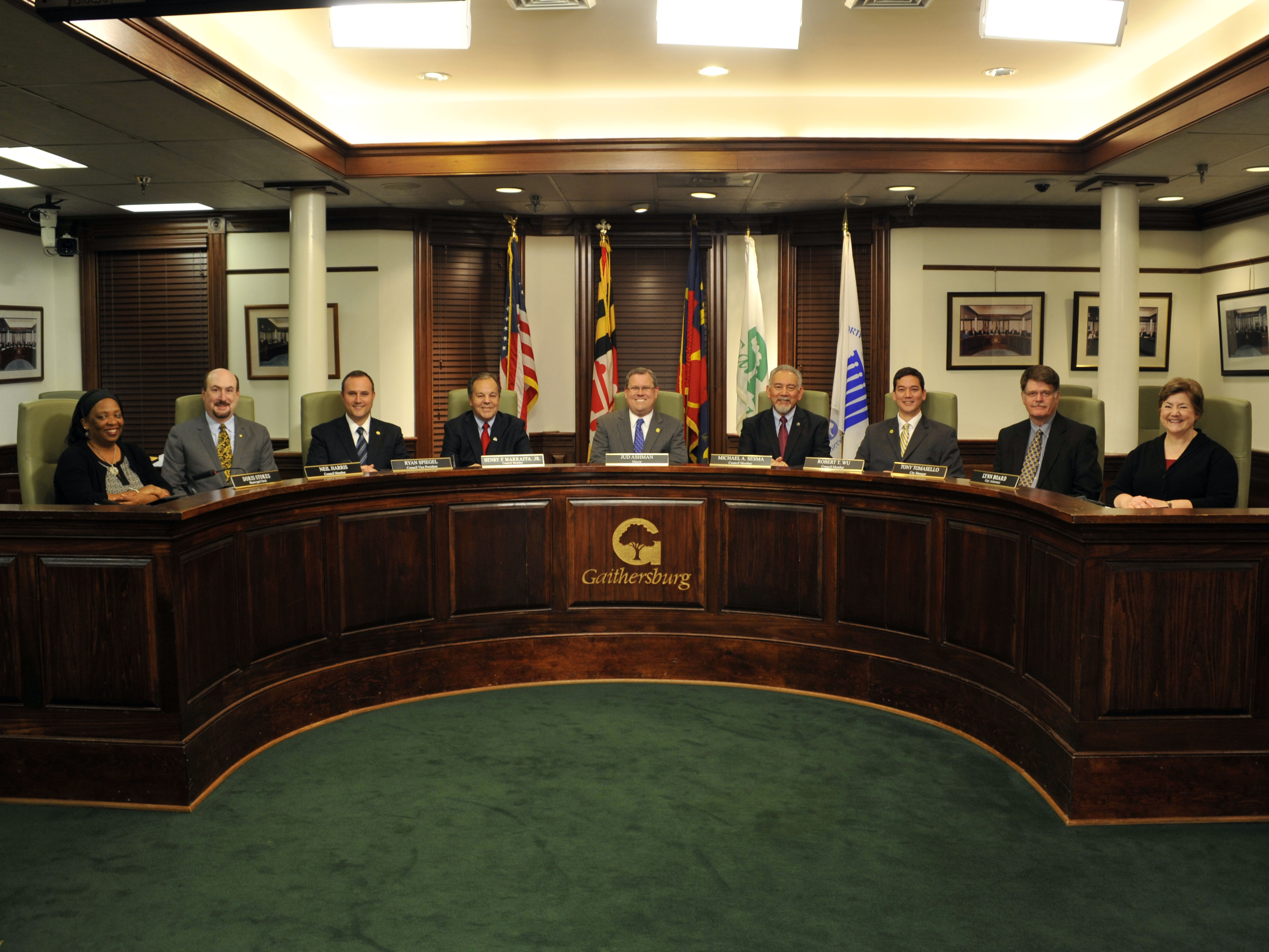 Gaithersburg City Council Narrows Pool for Vacant Council Seat
The Gaithersburg City Council has narrowed the selection of candidates for the Council seat left vacant by the passing of Henry Marraffa from 12 candidates to five.
The five candidates are Jose Contreras, James McNulty, Yvette Monroe, James Rolfes and Laurie-Ann Sayles.
These candidates are expected to deliver a three minute statement at the Mayor and City Council work session on Jan. 23 at 7:30 p.m. and participate in interviews with City Council members on January 25 and 26. Selection of the new Council member will take place behind closed doors at an Executive Session meeting on Feb. 6, with the swearing in taking place at a special session on Feb. 8. The new Council member will serve until the next city election on November 7, 2017.
A reception will follow the swearing in ceremony at the City Hall Gallery.