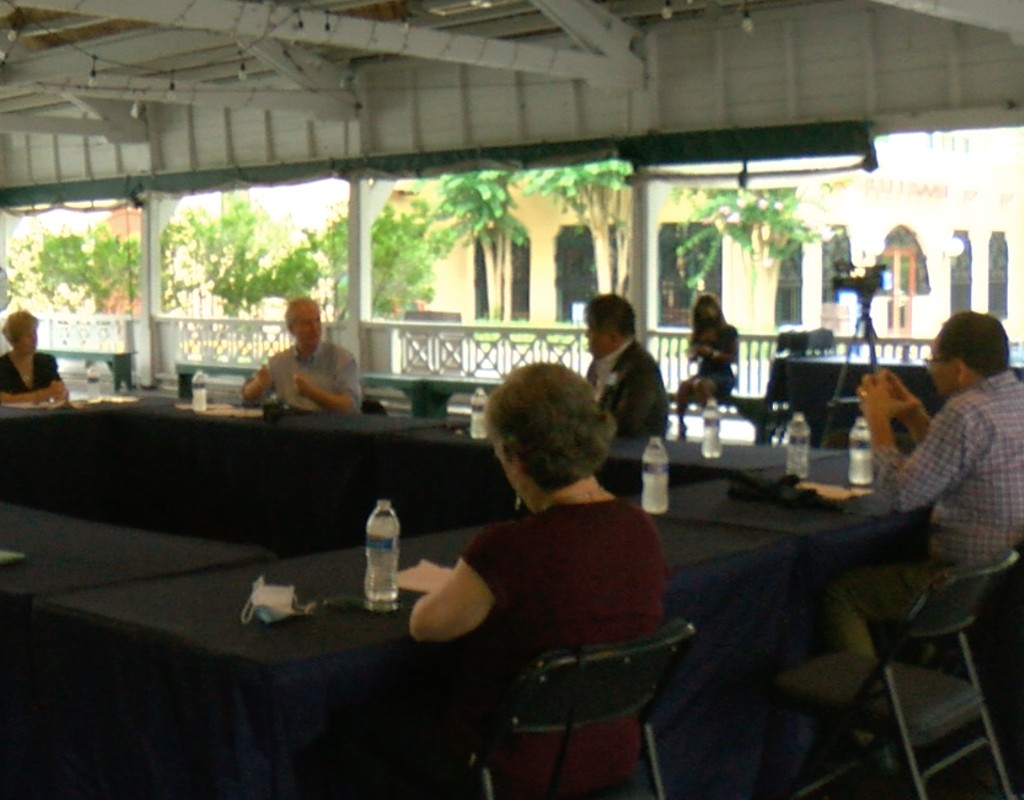 Entertainment Venue Leaders Concerned About the Future Amid Delta Variant Uncertainty
Live arts and entertainment venues have made major adjustments over the last 17 months due to the COVID-19 pandemic.
Organizations like Round House Theatre in Bethesda pivoted to digital content. Olney Theatre Center began outdoor performances. U.S. Sen. Chris Van Hollen (D) joined live entertainment and theater venue operators at Glen Echo Park to hear feedback about federal assistance they have received to keep operations going.
"These are stories of resilience, people trying to innovate, make do. Theaters that, of course, are usually in-person experiences," Van Hollen said Monday. Local theaters and venues are thankful for funding that Van Hollen helped secure through the Senate Appropriations Committee, like the Shuttered Venue Operators Grant and Paycheck Protection Program. The funding helped bring staff back on-board, enabled virtual programs and revitalized outdoor spaces for shows.
However, venue leaders are worried about operations and funding later this year going into 2022, especially as health officials continue to be concerned about the COVID-19 Delta variant. While leaders were able to adapt to pandemic restrictions, they say nothing can beat an in-person arts experience.
"We are very nervous, very anxious that the Delta variant is going to keep us from coming back in the fall when we've all made out plans to return indoors," said Jason Loewith, Artistic Director for Olney Theatre Center. He said staff plans to return in October for a new play.
Bonnie Casper, Board President of the Glen Echo Park Partnership for Arts and Culture, said if the Delta variant continues to spread, the park will be "truly in trouble again" by January 2022.
"We do recognize that there's so much money that was given out that we can't count on getting again," she said.
Van Hollen said if pandemic conditions do not improve, he hopes Congress can come to a consensus for more emergency funding. The leaders urged residents Monday to get their COVID-19 vaccines to help ensure venues can fully serve the community.