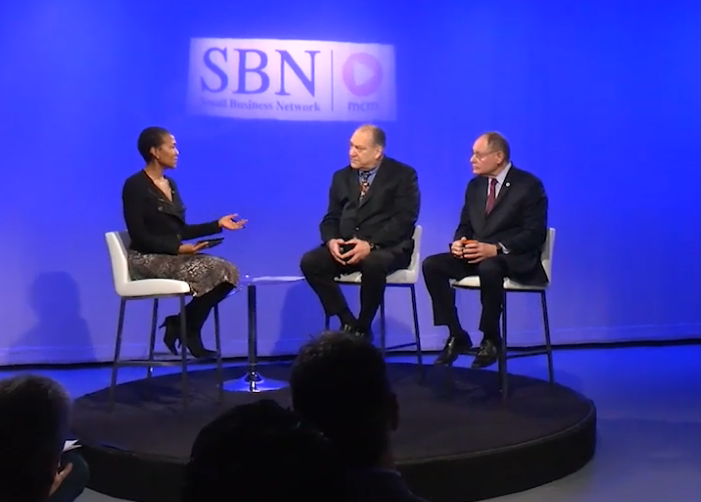 Elrich and Katz Offer Words of Encouragement for Local Small Businesses
Montgomery County Executive Marc Elrich and County Council President Sidney Katz participated in a Small Business Network panel discussion at Montgomery Community Media's studios Tuesday morning.
The topic for this month's episode of SBN focused on economic development. "Open for Business" included discussions on efforts to make Montgomery County more business friendly and "4 Business Initiative"  including a listening tour where members of community had the opportunity to express their concerns – something Elrich and Katz  encourage strongly.
You can watch the entire episode of SBN here: