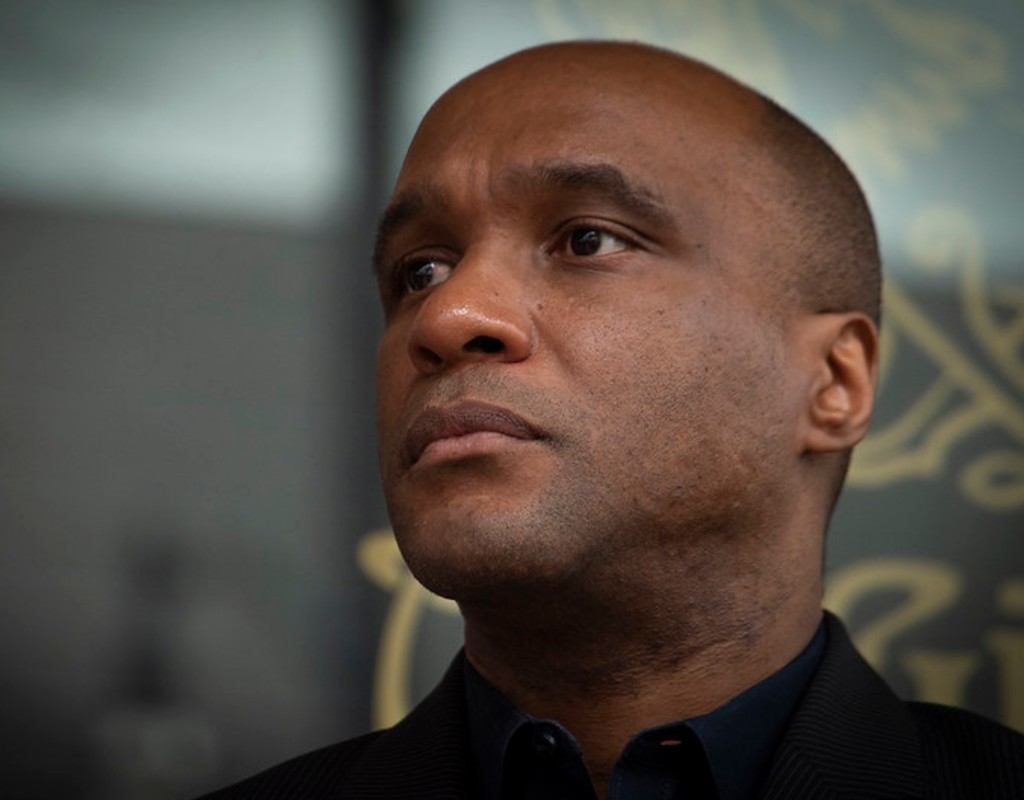 Dr. Gayles: County Hospitals, Pharmacies Expected to Receive Pfizer Vaccine by Thursday
At a press briefing on Dec. 16, Montgomery County Health Officer Dr. Travis Gayles said the Pfizer vaccine should be arriving at all hospitals in the county Wednesday or Thursday.
He added that the vaccine doses will also be distributed to pharmacies, which will work to get the doses out to nursing homes and long-term care facilities. Gayles said pharmacies have started scheduling appointments with different long-term care facilities throughout the county. Gayles expects that the process of getting doses out to these facilities will begin by late December or early January.
Tweet Recap of Elrich, Gayles, Stoddard Press Briefing
Here's a tweet recap of the Wednesday coronavirus briefing with Gayles, County Executive Marc Elrich, and Office of Emergency Management Director Dr. Earl Stoddard.
.@MontCoExec @Marc_Elrich says last week he joined leaders throughout the state for a press conference.

(@mymcmedia's @maryam_mcm covered this press conference – https://t.co/H3RFbuXFqp )

— Deirdre Byrne (@DeirdreByrneMCM) December 16, 2020
"This is not a war against businesses, this is something we need to do in order to keep people safe," @MontCoExec @Marc_Elrich said. "They are victims of covid like everybody else is and we need the federal government to step up."@mymcmedia

— Deirdre Byrne (@DeirdreByrneMCM) December 16, 2020
"We have two really big holidays," Elrich said. He implores people not to have big celebrations.

"We really want people to have the patience" to wait for vaccines to be widespread before gathering in groups.@mymcmedia

— Deirdre Byrne (@DeirdreByrneMCM) December 16, 2020
There are 43.7 cases per 100,000 in Montgomery County, Elrich notes. @mymcmedia

Last week around 12,000 people were tested.

— Deirdre Byrne (@DeirdreByrneMCM) December 16, 2020
"Please give up the family gatherings," Elrich says wishing everyone happy holidays. @mymcmedia

— Deirdre Byrne (@DeirdreByrneMCM) December 16, 2020
"We could have vaccine available as early as sometime next week before the Christmas holiday," Gayles said.

— Deirdre Byrne (@DeirdreByrneMCM) December 16, 2020
Gayles says all of the hospitals in Montgomery County are either getting the Pfizer vaccine today or tomorrow and will start the clinic process to get them out to workers. @mymcmedia

— Deirdre Byrne (@DeirdreByrneMCM) December 16, 2020
.@EarlStoddard says @MontgomeryCoMD will be getting a Vaccine Q&A page. @mymcmedia

— Deirdre Byrne (@DeirdreByrneMCM) December 16, 2020
Stoddard said there are large retailers doing a good job promoting physical distancing and keeping things sanitized. However, other stores have become lax with covid safety measures. @mymcmedia

— Deirdre Byrne (@DeirdreByrneMCM) December 16, 2020
Contact tracing data shows that 11% of cases in the state of Maryland are retail workers, Stoddard said. @mymcmedia

— Deirdre Byrne (@DeirdreByrneMCM) December 16, 2020
Gayles says when it comes to youth sports, the county has had covid case investigations across a scope of sports.

"We have seen numerous examples…it has been concerning" because cases continue to happen despite parameters put in place, Gayles said.@mymcmedia

— Deirdre Byrne (@DeirdreByrneMCM) December 16, 2020
Related Post