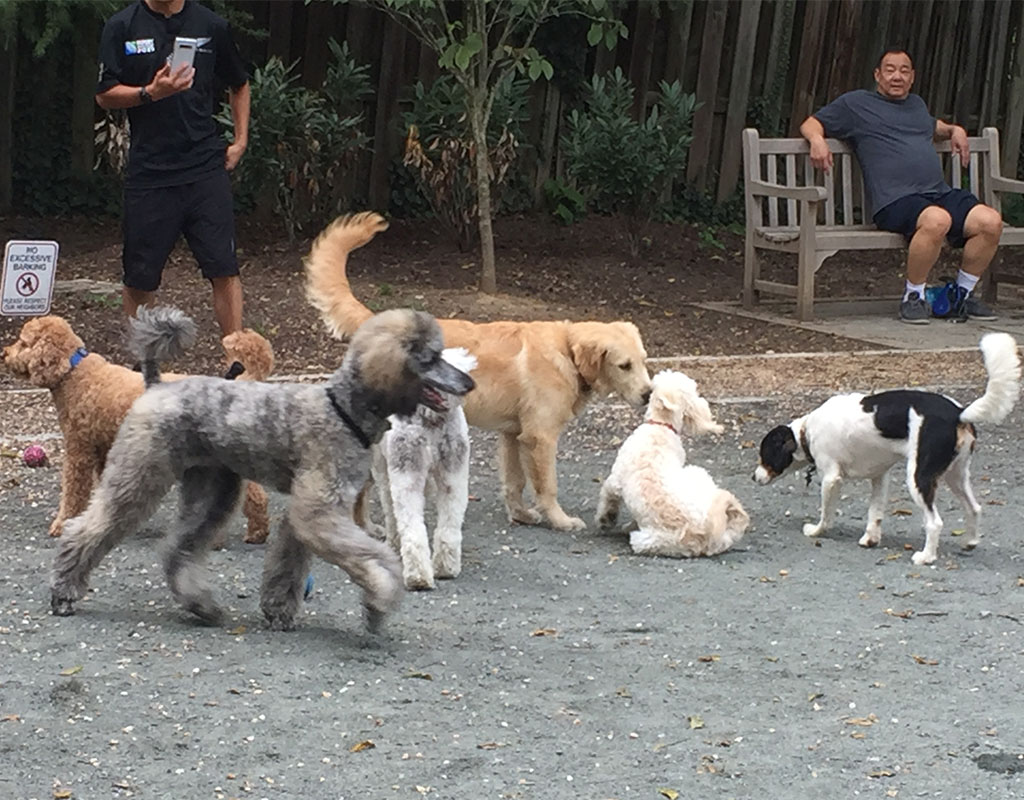 Dog Park Drama: Chevy Chase Village Tries to Settle Canine Conundrum
Chevy Chase Village residents will have a chance to sound off on a controversial dog park located at Brookville Road Park.
The Chevy Chase Village Board of Managers already held public hearings in May, June, and July, where community members voiced concerns about noise, traffic, and aggressive dogs in the park. During the July 8 meeting, the board changed the hours of the dog park so people are only allowed to bring their pets there from 8 a.m. to sunset on weekdays, and 9 a.m. to sunset on weekends and holidays.
Although there are people concerned with the park's noise, there are also activists fighting to keep the park open. One group even started a Facebook page called Save Chevy Chase Dog Park, urging community members to contact their public officials to keep the park alive.
The Washington Post published a story Wednesday, with the headline "'NO EXCESSIVE BARKING': A Chevy Chase dog park divides the rich and powerful." Here's a summary of the story in Tweets:
In Chevy Chase Village, where the average household income is $460,000, they built a dog park.

The dogs came.

The dogs barked.

The neighbors called the police, demanding quiet.

When they didn't get it, they called back. Almost every day. https://t.co/gMKYoLZJq7

— Jessica Contrera (@mjcontrera) August 28, 2019
The chair of the village board is Elissa Leonard. She is married to Jerome H. Powell, who is also a chair — of the Federal Reserve. The guy the President has been blaming for the tanking stock market. pic.twitter.com/CWVYXuvOpp

— Jessica Contrera (@mjcontrera) August 28, 2019
My trusty reporting partner Roscoe went undercover to sniff out what was really going on. To chase the story. To dig for the truth.

Here is what he found: https://t.co/tJ6Kw1PFwL pic.twitter.com/cDeViOF3ZC

— Jessica Contrera (@mjcontrera) August 28, 2019
The next step in the dog park drama is that the Board is holding a meeting on Sept. 9 at 7:30 p.m. at Chevy Chase Village Hall on Connecticut Avenue. The hearing is "to consider disestablishing the Dog Exercise Area at Brookville Road Park and removing the fence parallel to Brookville Road." But, the board says it will also consider alternatives to getting rid of the dog park, like changing the hours again.