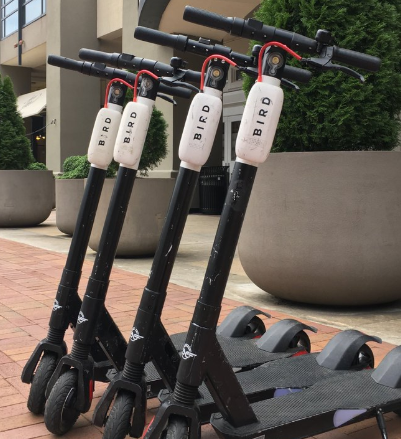 Department of Transportation to Add More Scooters Throughout the County
Montgomery County Department of Transportation's expansion of the dockless vehicle pilot program is underway. The pilot program now includes e-bikes and e-scooters and has been expanded to include two service areas, East and West County.  This expansion includes Bird scooters, which are now available in certain parts of the county. Additional areas of the county will possibly be approved at the end of the current pilot program according to officials.
A map of the expanded pilot program can be found HERE.
Bird scooters are now available in certain parts of @MontgomeryCoMD – down load the app to find out where. Ride safely – Wear a helmet- Please park responsibility. @BirdRide. @MCDOTNow pic.twitter.com/d0Cq5q8Xcp

— mococommuter (@mococommuter) August 27, 2019
If you haven't had a chance – We'd still love to hear from you – MCDOT's expansion of the dockless vehicle pilot program is underway. @MCDOTNow @MontgomeryCoMD
Please take a moment to complete our survey by clicking on the link below:https://t.co/bauvlftkQK pic.twitter.com/A2we5EFcpU

— mococommuter (@mococommuter) August 27, 2019