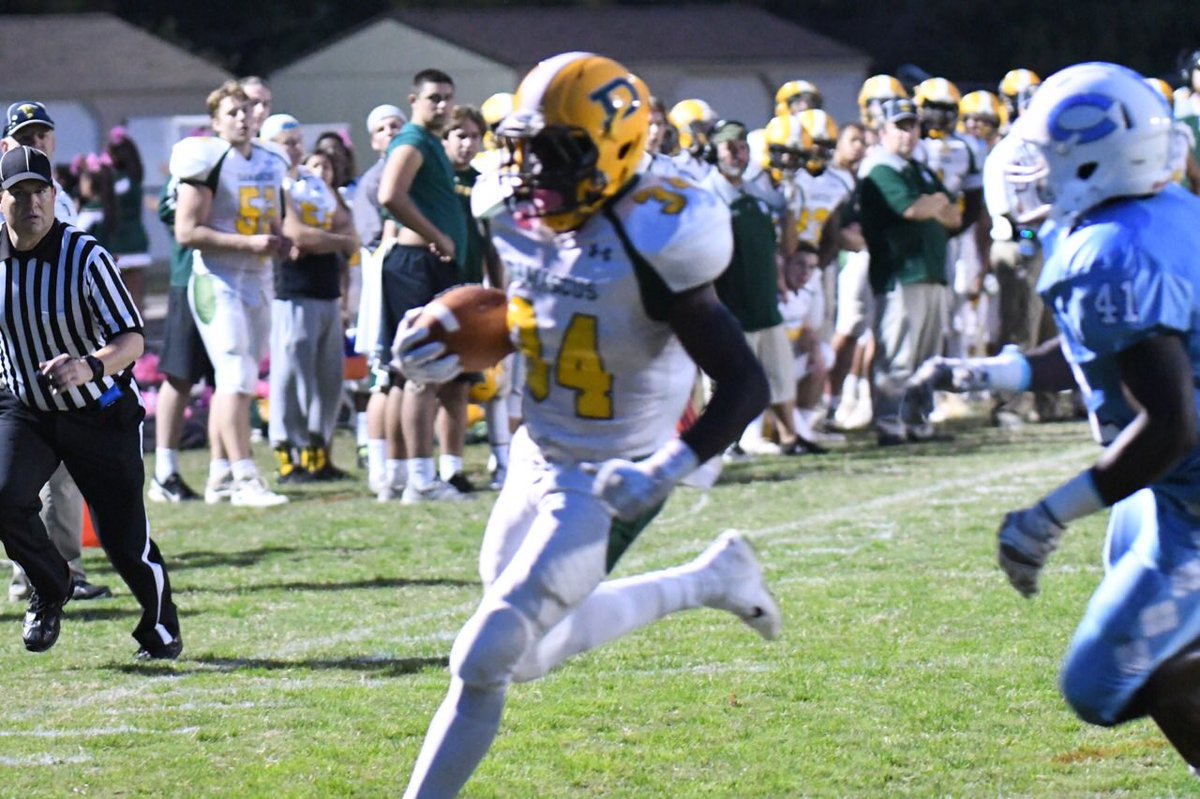 Damascus Remains Undefeated with 42-0 Win Over Clarksburg (PHOTOS)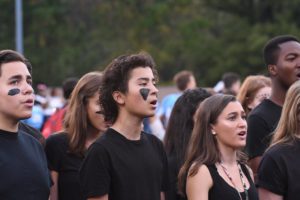 It was homecoming for Clarksburg High School and their varsity football team was matched up against the undefeated Damascus Hornets for a non-conference game Oct. 6. The Clarksburg choir – a combination of the Coro, Bella and Chamber choirs –  sang the National Anthem and then it was time for Friday night football under the lights.
Damascus quickly scored in the first quarter with a Dickens 20-yard run, making the score 7-0, Hornets. By the end of the first half, Damascus had extended their lead to a score of 42-0.
No more numbers were put on the board during the second half.  The final score was 42-0, Damascus.
It's the sixth win in a row for Damascus.
Next week, Damascus plays at home against the Watkins Mill Wolverines while the Coyotes are on the road against Wheaton.
PHOTOS | Phil Fabrizio
Final. Damascus 42 Clarksburg 0. @mymcmedia @WashPostHS @dhs_Hornets pic.twitter.com/mw6x22eWO9

— Phil Fabrizio (@Photoloaf) October 7, 2017
At the half in Clarksburg its Damascus 42 Clarksburg 0 @mymcmedia pic.twitter.com/b0PgfHu4xO

— Phil Fabrizio (@Photoloaf) October 6, 2017
Damascus intercepts and it's a Pick 6 now 35-0 @mymcmedia

— Phil Fabrizio (@Photoloaf) October 6, 2017
Here is Baires XP kick to make it 28-0 Damascus near end of 1st QTR. @mymcmedia pic.twitter.com/eBxqAbi0Zt

— Phil Fabrizio (@Photoloaf) October 6, 2017
Ayo-Durojaiye scores for the Hornets and 2pt conversion is good. 21-0 still in the 1st @mymcmedia pic.twitter.com/tOe7C9HidS

— Phil Fabrizio (@Photoloaf) October 6, 2017
Dickens takes it 48 yds to the House Hornets fail on conversion. 13-0 in the 1st. @mymcmedia pic.twitter.com/zHAtDb20k7

— Phil Fabrizio (@Photoloaf) October 6, 2017
Dickens for Damascus ran it in from the 20 yd line. 7-0 Hornets @mymcmedia pic.twitter.com/74uTCA2XoJ

— Phil Fabrizio (@Photoloaf) October 6, 2017