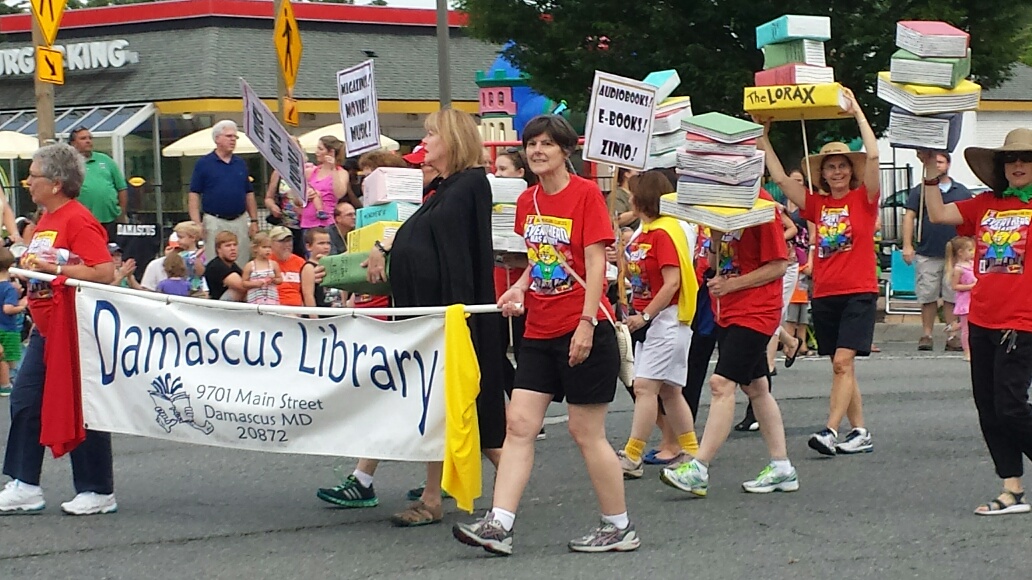 Damascus Makes Money's Top 50 Places to Live List, Residents React
UPDATED A Montgomery County town has been included on Money magazine's top 50 best places to live in the United States list.
Coming in at number 31, Damascus is lauded for it's "top-notch" schools, and its Damascus Art Festival.
Damascus resident Chris Bonvillain has called the town home for 28 years.
"Damascus is a gem," he said, and noted the town's strong school spirit.
"There is no other place to be on Friday nights, said Bonvillian. "During away games I've seen our fan base exceed the numbers for the home team."
According to Bonvillain, the town's residents also strongly support their home grown businesses.
"The Music Café, Jimmy Cone, Red Rooster and a few of the other small businesses succeed where the national chains, struggle," he said.
Damascus resident Brian Jay Jones moved to Damascus in 2003 and he is a big fan of the schools.
"The article in Money cited the schools here, and I'll vouch for that — our daughter attended Damascus Elementary, Baker Middle, and Damascus High, and we've been thrilled with her education," he said.
He also likes the small town feel.
"Damascus Days in July is one of those events that looks like it comes out of a Beverly Cleary book, with kids and parents marching in a parade," Jones said. "We have more cows and horses than people around here, it seems — and only in Damascus, when I take my dog to the vet do I find myself sitting next to someone with a goat. And we really do have the best local ice cream place — there's a reason most people know us as the 'town with Jimmy Cone.' But what really makes it great is the people. Cliche, I know, but true. Neighbors look out for neighbors. The death of a pet will find banana bread on the doorstep and sympathy cards in your mailbox. Pretty nice."
You can read more about why Damascus is a best place to live here.
Other Maryland towns on the Money list include North Laurel at number 23 and Urbana at number 35.
The number one town on the list is Apex, North Carolina.
Read the entire Money article, here.
HOORAY, DAMASCUS! D-14 town is #31 on Money's list of the Top 50 Best Places to Live in the US. We agree!

— Karen Montgomery (@SenatorKaren) August 18, 2015
Introducing the 50 best places to live in the U.S. http://t.co/vLrX28eepP pic.twitter.com/qkhHpfxjEx — Money (@MONEY) August 17, 2015