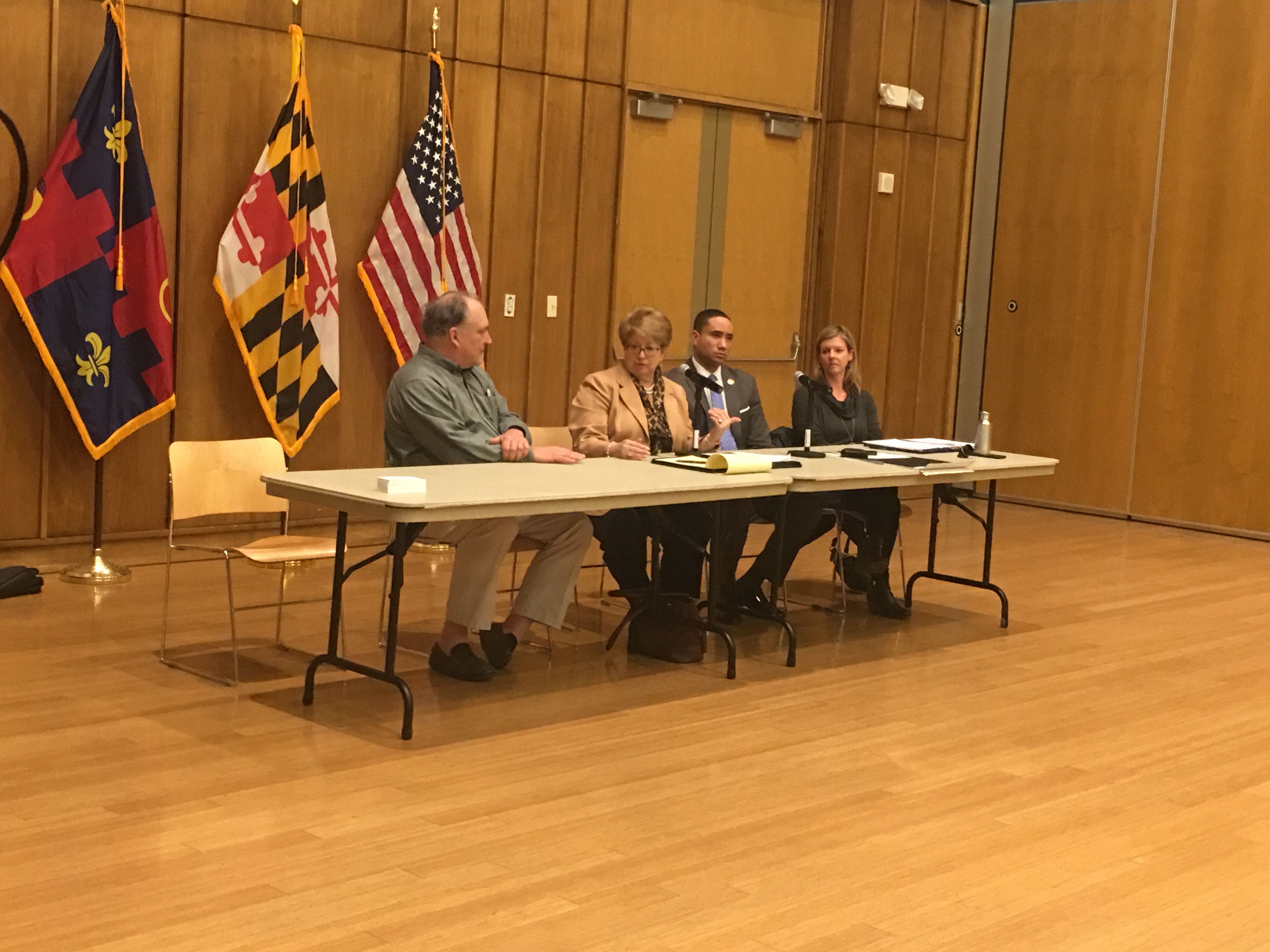 Criminal Justice Issues Discussed at Annual Legislative Forum in Silver Spring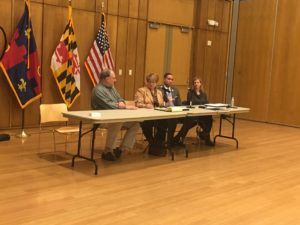 Criminal justice reform was the topic of discussion at the Legislative Forum held Wednesday evening in Silver Spring.
The annual event, sponsored by Safe Silver Spring, is a chance for residents to hear from their state-elected officials upcoming public safety legislation that will be under consideration by the Maryland General Assembly.
The panel this year consisted of Montgomery County Councilmember Marc Elrich who chairs the Council's Public Safety Committee; Del. Kathleen Dumais, vice chair of the Maryland House Judiciary Committee; State Senator Will Smith from District 20;  and Amy Cress, volunteer with Marylanders to Prevent Gun Violence.
"This meeting is important because it gives the citizens of Silver Spring and Montgomery County a chance to talk with their legislators about what's happening in Annapolis," said Smith.
Smith is working to introduce a bill will that would ban suspending students from pre-school through second grade. He says keeping students in school is the goal of this legislation.
"Last year we had 2,500 students in Maryland that were suspended," said Smith.  "That's a 17-percent increase from the year before. This is a problem that we could address by ensuring there are more restorative disciplinary measures in our schools."
Other legislation Smith is working on include requiring the court systems to send written and oral communication to individuals convicted of domestic violence offenses to surrender their firearms; requiring background checks for long gun transfers since private sales of standard rifles and shotguns are not subject to background checks; and the HOME Act which would prohibit landlords and other property owners from discriminating against people seeking housing based  on their source of income.
Del. Kathleen Dumais says she's working to re-introduce a bill that died in the Maryland state Senate last year to increase the sentencing for vehicular manslaughter.
"I think some of the length for the possible sentence for vehicular manslaughter are too low," she said.
The Maryland General Assembly opened its 2017 session on Jan. 11 and will go until April 10.
Here at the Safe Silver Spring Annual Legislative Forum where #MoCo elected officials are discussing criminal justice reform @mymcmedia pic.twitter.com/zXlTUUptfi

— Mitti Hicks (@MittiMegan) January 19, 2017