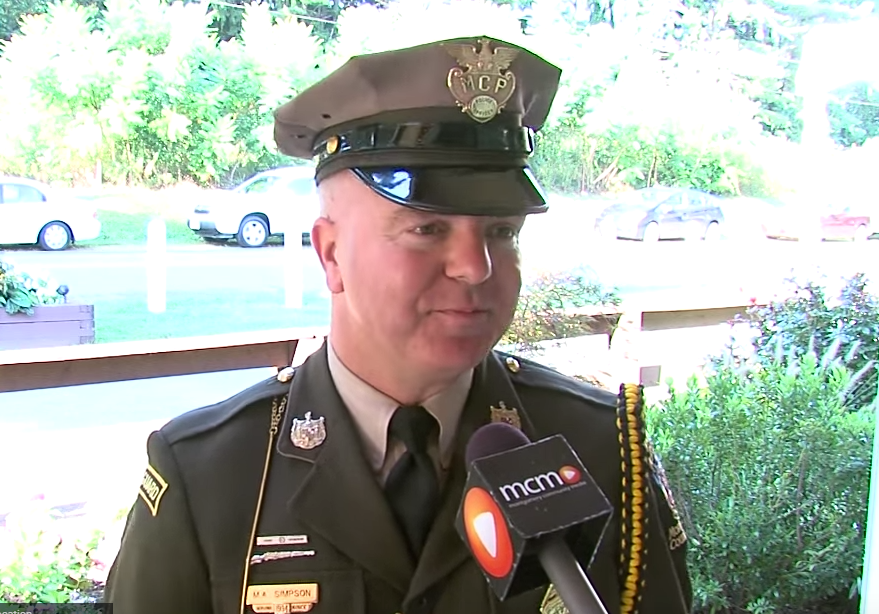 County Police Officer Receives Citation of Bravery Award (VIDEO)
The Gaithersburg-Germantown Chamber of Commerce honored law enforcement, paramedics, and fire and rescue officials at its annual Public Safety Awards on Aug. 14 at the Montgomery County Fairgrounds in Gaithersburg.
Forty-six first responders were honored at this event traditionally held on the first day of the Montgomery County Agricultural Fair. More than 200 people were in attendance.
In this MyMCMedia Extra, Montgomery County Police Officer Michael Simpson says he was grateful and humbled to be recognized for doing the right thing. Simpson received a Citation of Bravery along with police officers John McGaha, Stephen DesLauriers, and Julia Chesley.
Simpson responded to the scene of a downed aircraft in the residential neighborhood off of Snouffer School Road in the Gaithersburg area and said it was "once in a career call."
These and other first responders said they were humbled by the honors awarded to them on Friday. But they said it was a team effort and "everyone" deserves recognition.
Members from Montgomery County Fire and Rescue Service Paramedic Engine 728, City of Gaithersburg Police Department, Montgomery County Police Department 5th and 6th District Stations, and the Montgomery County Sheriff's Office were recognized for their bravery and commitment to save lives and keep the community safe.