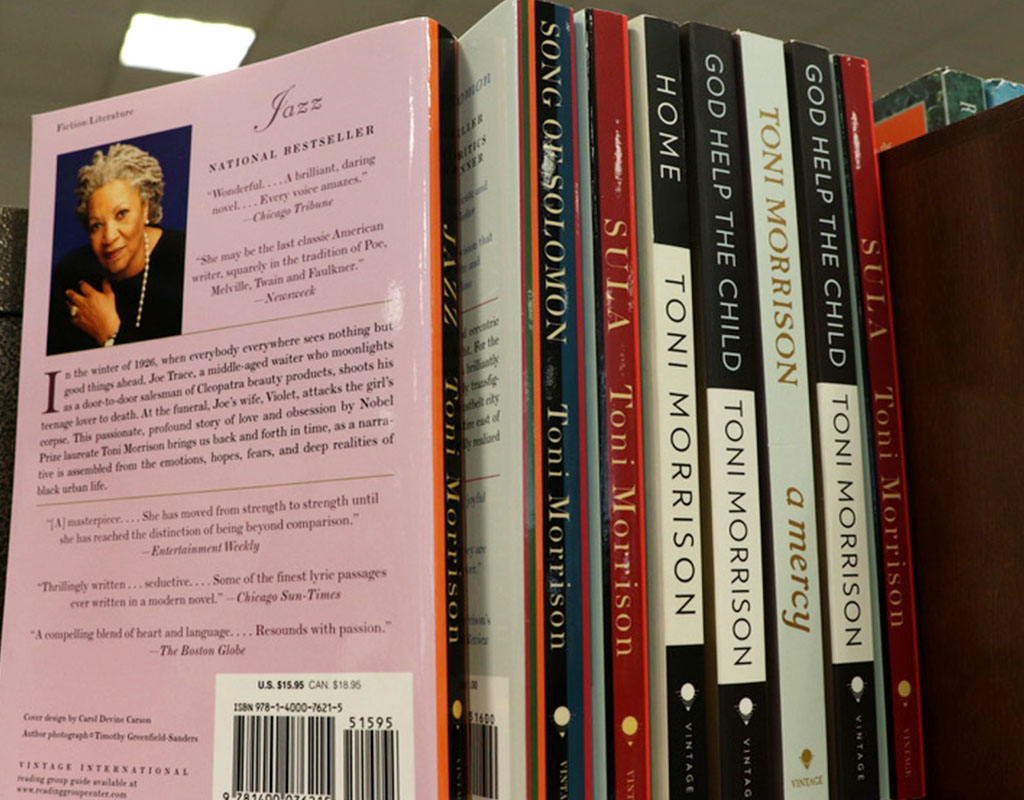 County Officials, Educators Remember Toni Morrison
Montgomery County leaders are remembering Pulitzer Prize winning Toni Morrison, celebrated for her works about the black experience in America.
The "Beloved" author died Aug. 5 from complications with pneumonia.
MyMCMedia caught up with Gaithersburg Mayor Jud Ashman and Montgomery County Councilmember Will Jawando about what Morrison meant to them.
Ashman said he had always hoped to get Morrison as a guest at the Gaithersburg Book Festival.
"It's a tough loss, but her work will live in eternity," Ashman said.
Councilmember Will Jawando told MyMCMedia in an email that Morrison is one of his personal influences who has helped him understand the importance of speaking truth.
"Her ability to write about and speak to the Black experience in an artistic yet authentic and deeply truthful way has impacted a generation," Jawando said.
Thank you, Toni Morrison, for everything you have done. You have been the voice of & giving voice to so many people. You have moved on but your legacy & vision continues in the many novels, poems & essays you've created for our enjoyment & education. https://t.co/oBdeatRCPu pic.twitter.com/H5ePW4yUG5

— MCPL (@MCPL_Libraries) August 8, 2019
Jawando cited "Home" as his favorite Morrison work. He believes that Morrison will leave a legacy of excellence, freedom of expression, and authenticity.
Local Officials Pay Homage to Morrison on Twitter
Local Montgomery County leaders also tweeted their reactions to Morrison's death.
Toni Morrison's words rose above time and place. She wrote on loss and inequality; she wrote on suffering and joy. She illuminated the deepest feelings and shone light on the harshest pains. We were lucky to have her and her writing. And we will deeply cherish her words forever. https://t.co/xsDEaZUR48

— Chris Van Hollen (@ChrisVanHollen) August 6, 2019
Toni Morrison brought Black narratives, history & truth to life in a way no other could. So many saw themselves in her work and so many others were challenged to see the world for what it was. Her wisdom will live on in the American literary canon & consciousness for generations. https://t.co/NVIEFMOfHG

— Senator Ben Cardin (@SenatorCardin) August 6, 2019
Rest In Eternal Power, Queen Mother. Thank you for your wisdom, immortal words, and always speaking truth to power. I know the ancestors will welcome you.
"The function of freedom is to free someone else." – #ToniMorrison pic.twitter.com/E5hMGEcUjN

— Del. Gabriel Acevero (@gacevero) August 6, 2019
"FREEING YOURSELF WAS ONE THING; CLAIMING OWNERSHIP OF THAT FREED SELF WAS ANOTHER."

– Beloved #ToniMorrison pic.twitter.com/Sw5HdGU8nK

— Del. Gabriel Acevero (@gacevero) August 8, 2019
We will miss her. Nobel Prize-winning 'Beloved' author Toni Morrison dead at 88 – Los Angeles Times. https://t.co/03ldpdAmaJ

— SaraLove4MD (@SaraLove4MD) August 6, 2019
Thank you for sharing your brilliance, courage, and clarity with the world that desperately needs it. https://t.co/O5WAmqzxF3

— Lorig Charkoudian (@LCharkoudian) August 6, 2019
Education Leaders Remember Morrison on Twitter
Educators and Board of Education officials in Montgomery County also paid tribute to Morrison on Twitter.
— Brenda Wolff (@brendawolff1) August 7, 2019
Toni Morrison inspired me to read, study literature, and then share that love of literature with students as an English teacher. Her legacy lives through every word in her books, poems, and speeches. #ablessing https://t.co/NcN2wug7jA

— Jewel Sanders (@RPMSPrincipal) August 6, 2019
"If there is a book that you want to read, but it hasn't been written yet, you must be the one to write it."
~ Toni Morrison pic.twitter.com/n97vQAb5U3

— NorthwoodPrincipal (@NorthwoodPrin) August 6, 2019