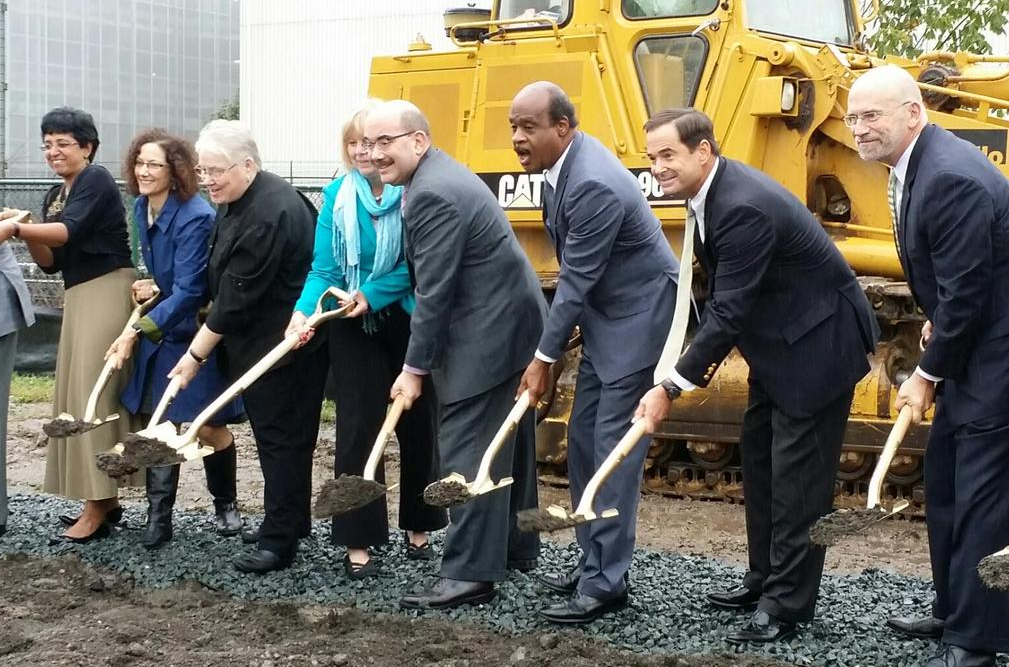 County Officials Break Ground at the New Progress Place Homeless Shelter
Montgomery County officials attended a groundbreaking ceremony for the new Progress Place- a homeless shelter- on Oct. 1 in Silver Spring.
The new facility is a public-private partnership between the county and Bethesda-based developer Washington Property Company.
"I am proud of the people of Silver Spring for their commitment to this constructive approach to assisting homeless people. We needed a new facility to continue to provide high-level services for this population, equal to if not better than, those provided over the years," Montgomery County Executive Isiah Leggett said on a news release.
According to a news release, the new Progress Place shelter will be home to programs already operating out of the current location including services to low-income and homeless populations in the Silver Spring area, but will also include 21 personal living quarters on the fourth floor to provide long-term housing solutions.
The new shelter is the result of a project from Department of General Services officials who asked for proposals from developers interested in redeveloping the current county-owned property in exchange for relocating the current operations to a new facility at no cost to the county.
The county will, however, still pay approximately $427,000 in planning and design costs for the new shelter.
Washington Property Company is expected to build a high-rise residential development at the existing Progress Place location on the "Ripley District," which according to county officials has been targeted for major new commercial and residential projects, supporting the recommendations in the Silver Spring Central Business District Sector Plan.
Still according to a news release, Shepherd's Table and Interfaith Work's Community Vision, two local nonprofit groups, operates programs at the current Progress Place facility to help low-income residents in Silver Spring.
The new building location is at 88131 Georgia Avenue and is scheduled to open in November 2016.