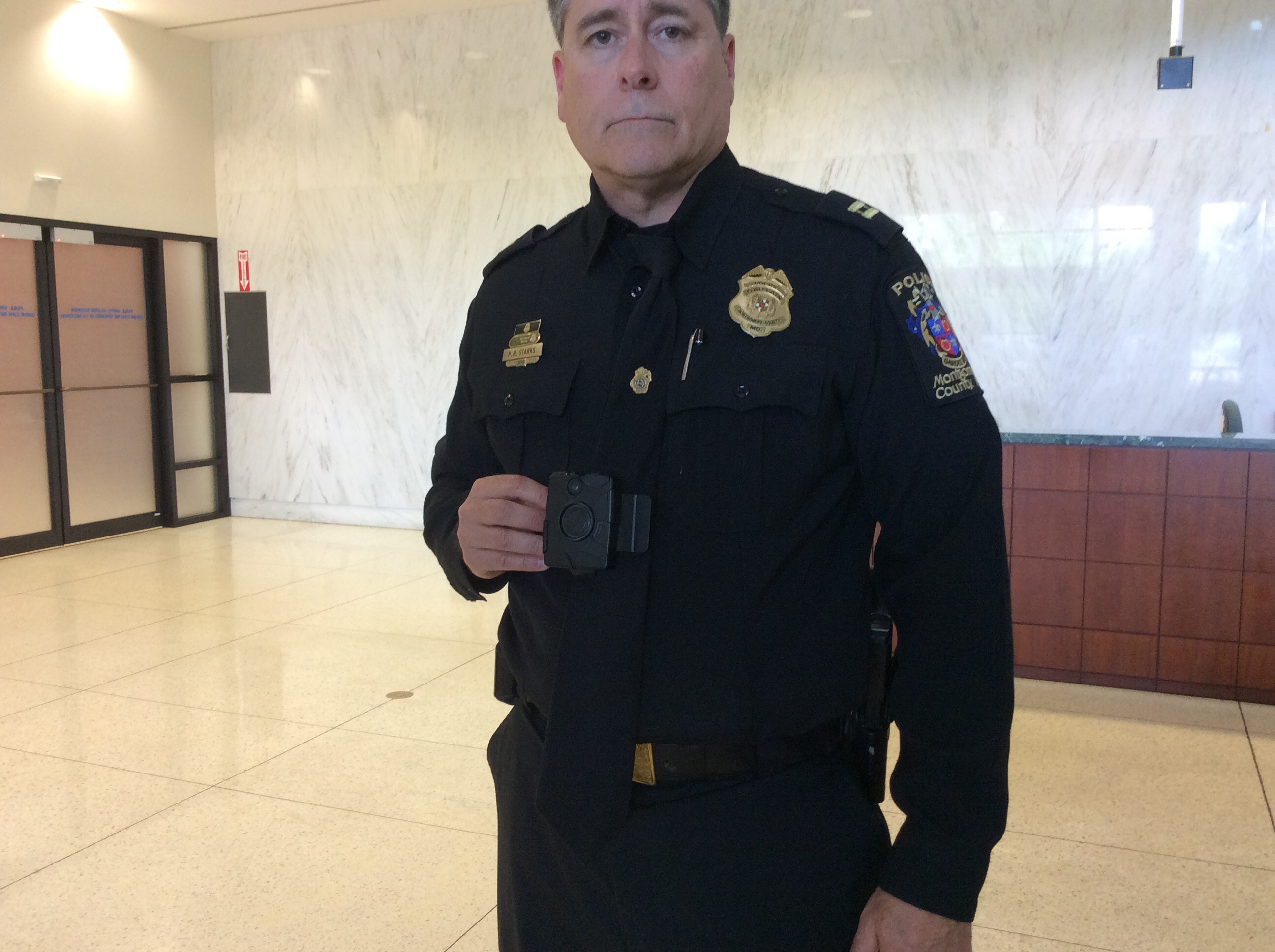 Council Strengthens Review and Reporting Requirements for Police Body Cameras
Following the public outcry from a January 2020 incident in which two Montgomery County Police officers can be seen on video berating and verbally abusing a five year old boy who walked away from his school, the Montgomery County Council unanimously approved legislation on how police incidents are reported.
The incident at Silver Spring Elementary School remained under police investigation more than a year before the council was informed of the incident.
On Tuesday, the council amended existing internal affairs procedures and reporting requirements aimed at improving police accountability and oversite. It includes a provision that requires a random internal review of body-worn cameras and prompt reporting of any serious internal affairs investigations.
"You'll all remember I introduced this bill in the aftermath of this horrific incident of child abuse committed against a five-year-old in my district by two of our officers," Council President Tom Hucker said to his fellow councilmembers. "We have to make sure that never happens again."
Hucker said his goal in helping to create this legislation is to rebuild trust between the public and police by revealing serious incidents in a timely fashion.
Some of the provision include requiring the internal reporting of certain investigations to the police chief; requiring the reporting of certain investigations, investigative files and body-worn camera recordings to the county executive, county council and state's attorney; and maintaining a log of each time a body-worn camera recording to accessed or reacted.
"The NAACP thanks the County Council for passing this bill. Increasing the use of body worn cameras and assuring the periodic random review of video recorded by those cameras will provide the residents of this county a measure of police accountability that has been lacking," said NAACP of Montgomery County President Linda Plummer in a news release.