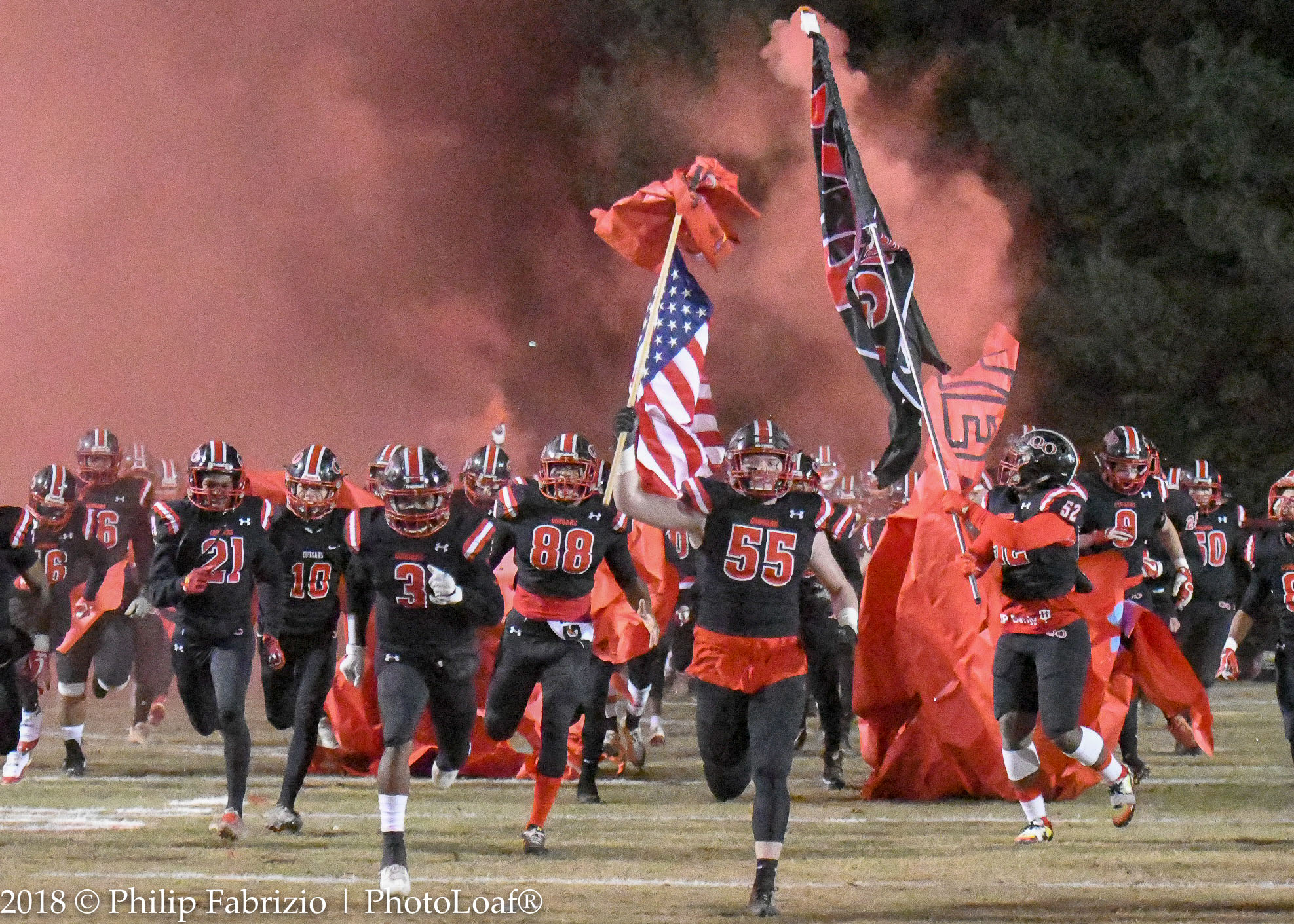 Quince Orchard Defeats Rival Wise, 31 – 6
GAITHERSBURG MD, FRIDAY NOVEMBER 23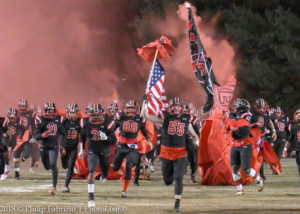 Quince Orchard (QO) shook off years of frustration and over powered Dr. Henry Wise High School to claim a spot in next week's Maryland 4A football state finals against North Point. The final score of 31-6 did not define the complete game performance by the Cougars while Wise appeared dazed.
Rivals in the truest sense of the word would describe these two teams. They have consistently excelled at the highest levels of high school divisions in Maryland. QO may have their county rival in next door neighbor Northwest but when it's for all the marbles it has been against Wise.
Three championship finals lost to Wise across 2012, 2016 and 2017 would say they are both a nemesis and a rival at the same time. Throw in the state semifinal basketball game in March 2018 and the rival pattern repeats.
So, it must be particularly uplifting for the Cougars to throw off the cloak of runner-up status and know that the season's final game is against a foe other than Wise.
This semi-final at the Cougar Dome, differed in that it was the Puma's who made the game-breaking turnovers. Two key turnovers deflated Wise and supercharged the QO's defense making the Puma's play from behind the entire game.
QO won the coin toss choosing to kick off. On the kickoff QO's Johnny Hodges delivered a hit that caused a fumble of the football and the Cougars recovered in the red zone. Offensive difficulties and a penalty made QO settle for a Matt Steinwandel 40-yard field goal.
The crucial game breaking Puma turnover occurred at the 8:40 mark in the third quarter with the Puma's trailing 17-6. QO defensive back Charles Bell IV stepped between a Quinton Williams pass at about QO's 17-yard line for a PICK6 return of 83 yards making it 24-6. That's when the wind left the sails for the Puma's. By the end of the third quarter, the Wise faithful began to drift home to Upper Marlboro.
Early first-half touchdowns by Plummer and Cooper helped to put the Puma's on their heels falling behind at half by a score of 17-6. Add the PICK6 by Bell and a 4th quarter 10-yard reception of a Plummer pass by Johnny Hodges and that's all the scoring the Cougars needed. Meanwhile the defense was outstanding with numerous sacks of Winton that clearly never let the Puma's gain any offensive momentum.
The postgame celebration was raucous as years of frustration rolled off the shoulders of Coach John Kelly as he jumped into the mosh pit scrum of varsity players. He reminded them that it's not over and that they have one more game to play.
Quince Orchard will play North Point at the Navy-Marine Memorial Stadium in Annapolis at 7:30 p.m. on Friday, November 30, 2018.
Photos to follow
All Photos copyrighted 2018 © Phil Fabrizio | PhotoLoaf® for MCM