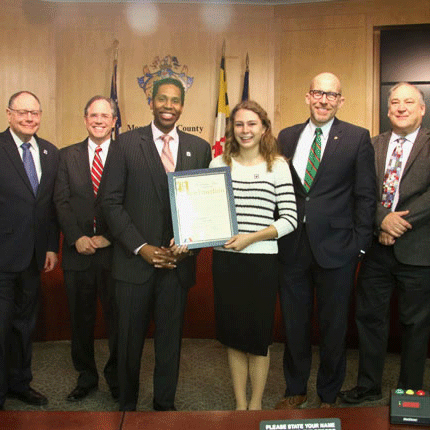 Contest Challenges Students to be a 'Councilmember for a Day'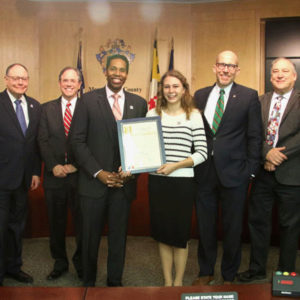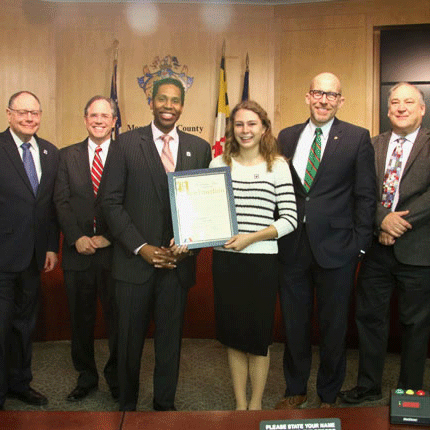 Montgomery County Councilmember Craig Rice's office is accepting entries in the 2019 Councilmember for a Day Challenge from now through June 14. This is the fourth year Rice will host the winner of the contest as an honorary Councilmember for a Day.
Rice, who serves as the chair of the Council's Education Committee, is asking students in grades 8-11 (in high school in the 2019-2020 school year) to submit videos (of two minutes or less) or written essays (500 words or less) addressing the following question:
In your opinion, what is the most important public policy issue facing young people today? What suggestions do you have for national, state and local leaders to address this issue?
The deadline for entries is 5 p.m. on Friday, June 14.
"As we go into our fourth year for my Councilmember for a Day challenge, I am excited to see what our talented and socially conscious students will submit in terms of issues that are important to them," said Rice.
Ten students will be selected as contest finalists based on the quality and creativity of their entries. All finalists will receive official Council certificates and the winning student will be announced at the Council's Youth Town Hall meeting in the fall. The second and third place finishers will receive $250 and $100 gift cards, respectively.
The winner will be the guest of honor at a Council breakfast, receive a Council proclamation, participate in a full Council meeting and receive a top prize of $500. In addition to shadowing Councilmember Rice for the day, the winning student will have lunch with Councilmember Rice and his staff.
"This challenge gives our Councilmember for a Day a unique opportunity to experience firsthand how our local legislative body functions and how change is made within our County," said Councilmember Rice.
The Council has created an on-line form for all contest submissions, which can be accessed at: https://tinyurl.com/CM4aDay2019.
Councilmember for a Day Contest 2018
The winner of the 2018 contest wasMoira Johnson, a student at Montgomery Blair Johnson.
Johnson's winning essay submission centered around her mother's fight with breast cancer as well as the topic of mental health. The Council honored the ten finalists, from schools across the county, for the annual competition.
Rice presents a proclamation recognizing Moira Johnson as "Councilmember for a Day" in this video:
During the Council's Youth Town Hall, Rice announces Moira Johnson as the winner of the contest in this video: