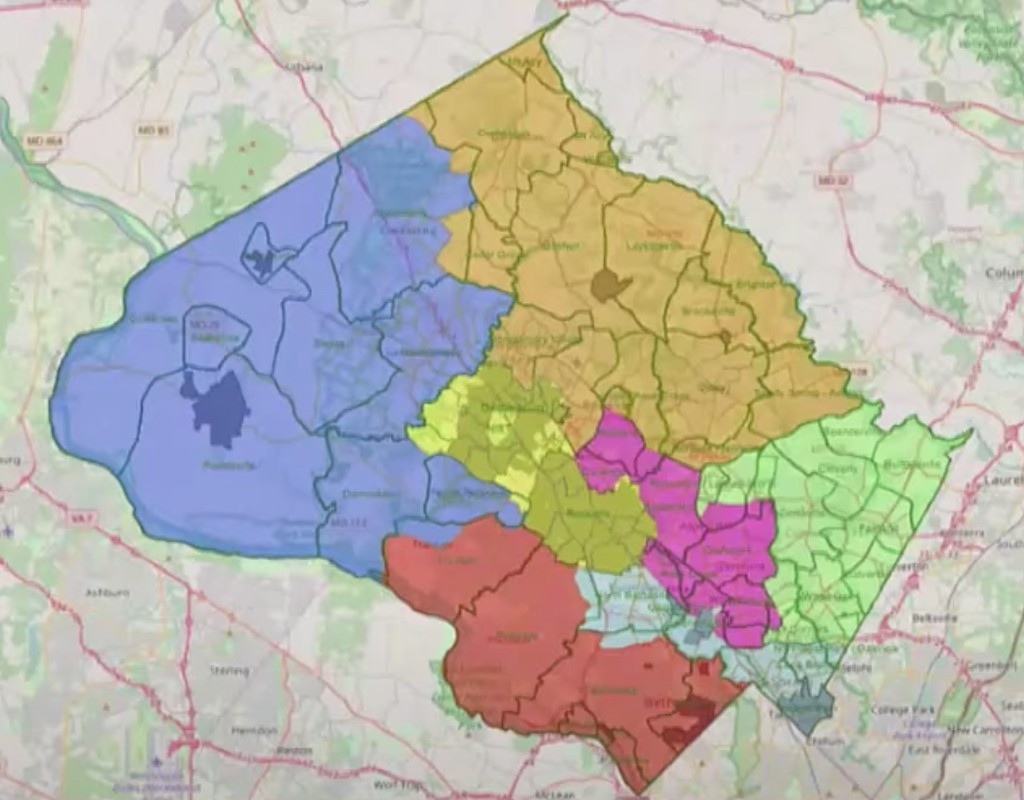 Commission on Redistricting Approves Report to Send to County Council 
On Wednesday, the Commission on Redistricting approved a report to send to the Montgomery County Council detailing a map and recommendations about how to divide the county into new districts as the jurisdiction prepares to add two council seats.
During an Oct. 20 meeting, members voted 6-5 for a final map. It divides Montgomery County into seven districts, each of which can elect one council member and one at-large council member. Six out of seven districts are majority people of color, Commissioner David Stein previously said.
The accompanying report highlights the recommendations for new districts. See the map and report here. Members voted 10-1 to attach two minority opinion reports to the Oct. 20 meeting minutes.
The report and map will go to the county council. According to the report, the council must hold a public hearing within 30 days of receiving it.
Previous Post: