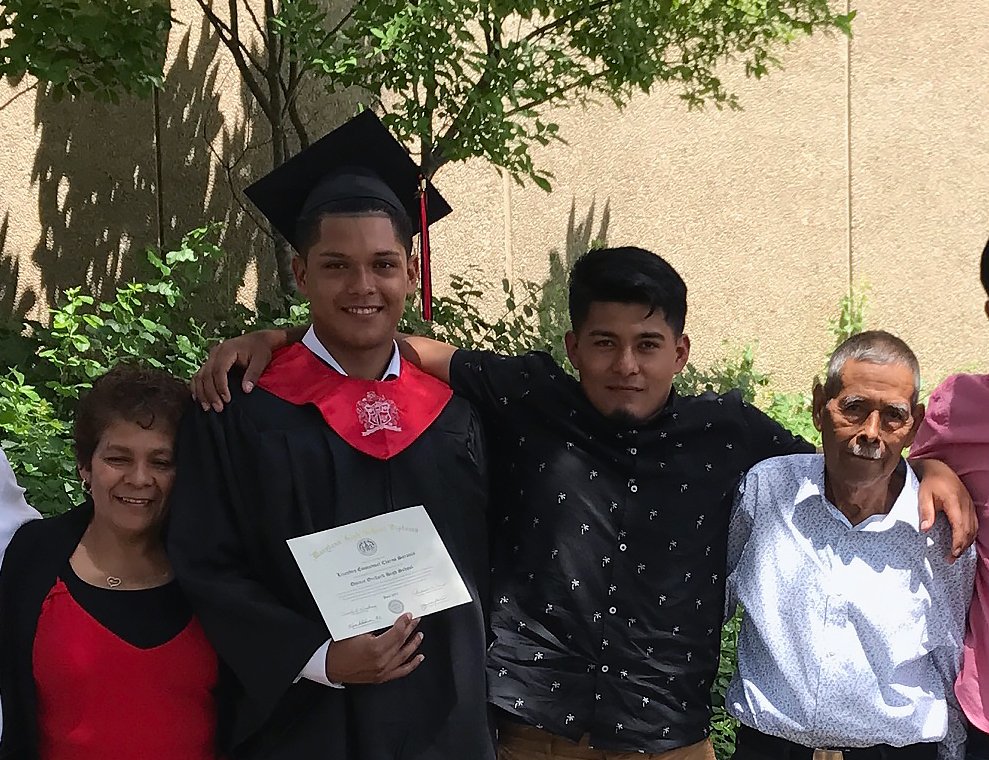 Claros Brothers Deported to El Salvador (VIDEO)
Diego and Lizandro Claros, who fled violence in El Salvador, have been deported, according to the immigrant rights group Casa of Maryland. Their plane landed in El Salvador as their emotionally distraught family attended a news conference.
Casa de Maryland organized the event in Hyattsville where more than 50 people gathered to show support for the teenagers. The executive director of Casa and the boys' mother and brother expressed their outrage over the Trump admnistration's immigration policies.
Their story was featured in a Washington Post article Monday.
Casa's senior legal manager, Nick Katz, says the two brothers reported to an Immigration and Customs Enforcement office in Baltimore on Friday as requested. They had hoped to get permission to leave Maryland to attend college. Lizandro had received a soccer scholarship from the University of North Carolina.
Casa's attorney says the nation's broken immigration system had prevented the boys from obtaining asylum. However, the Obama administration had focused deportation enforcement on criminals, not immigrants here illegally but not involved in crimes. Lawyers were preparing an emergency motion to ask a judge to reconsider the boys' asylum request when they were detained and deported.
It saddens us to inform you that Diego and Lizandro Claros were deported today. Join today at 2:00pm. View live https://t.co/g7ExAHDiAN pic.twitter.com/lktB25HfzE

— CASA (@CASAforall) August 2, 2017
Reached Wednesday, County Executive Ike Leggett said the deportaton sends the wrong message.
My constituents Diego and Lizandro Claros were children when they fled violence in El Salvador to seek a better life in the United States. https://t.co/gT3QEdRUK6

— Chris Van Hollen (@ChrisVanHollen) August 2, 2017
We're out front of @DHSgov HQ in DC to demand the release of Diego and Lizandro Claros #FreeTheClarosBrothers #FreeLizandro #FreeDiego pic.twitter.com/yRPm8LQ0Uv

— CASA (@CASAforall) July 31, 2017
Related Posts
Leggett Speaks Out Against Deportation of Montgomery County Resident
MCM reporter Douglas Tallman contributed to this report.