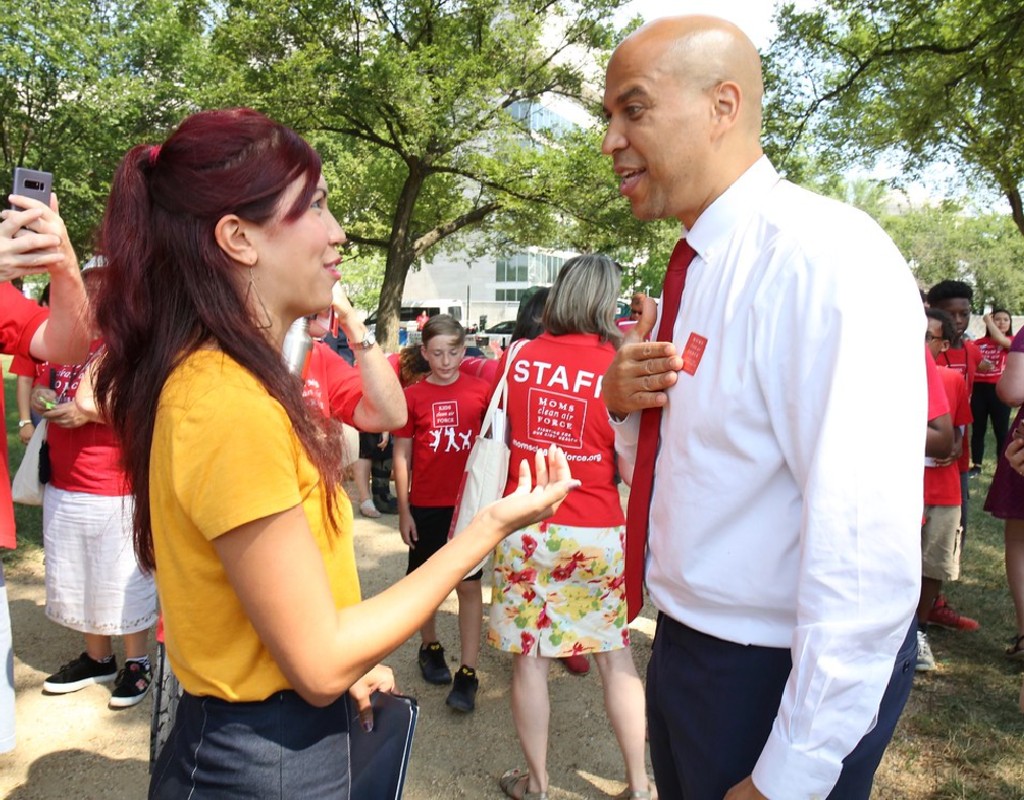 Candidate for County Council Mink Receives Death Threat
Kristin Mink, a candidate for Montgomery County Council, tweeted on June 22 that she received a death threat through her campaign website. The anonymous threat, which targeted Mink, her husband and children, claimed to "track" Mink on Facebook and included threats of physical violence.
"I had hoped that this being a local race, where the biggest competition is at the primary level, that I would avoid this kind of thing, but honestly I still expected it at some point," Mink told MyMCM.
"As a progressive woman of color running for office, I will, in all likelihood, continue to receive threats regardless of what I do," Mink tweeted.
🧵 TW: Death threat

I just received a death threat through my campaign website.

It targets me, my husband, and my CHILDREN.

Screenshot below.

Please read the whole thread. 1/

— Kristin Mink for Montgomery County Council (MD) (@KristinMink_) June 22, 2021
According to her tweets, Mink "debated whether or not to share" the threat over concerns of amplifying it or putting her family at greater risk. However, after speaking with other "women of color who received threats while campaigning," Mink decided to post the threat to both her Instagram and Twitter.
"These threats are intended to prevent women of color from seeking office, and they work. That's a huge problem," Mink told MyMCM. "That was why I decided to be public about [the threat] because I think that it's important that we don't hide it. You expose them to the light."
Mink first gained viral attention in 2018 when she confronted Scott Pruitt, former head of the Environmental Protection Agency under former President Donald Trump, at a restaurant in D.C. In her tweets, she stated that she "expected" backlash to her candidacy and that she was "emotionally prepared" after her experience with Pruitt.
"When I got the death threats, rape threats and all sorts of heinous things after I confronted [Pruitt], I was advised to call the police," Mink told MyMCM. "Because [I] went through this in the aftermath of confronting [Pruitt], I already had practice at shutting off what I think would be a normal, instinctive emotional reaction to something that scary and hateful."
If elected, Mink will be the first Asian-American represented on the county council. The former MCPS teacher who now works at the Center for Popular Democracy Action, announced her candidacy in May. She's part of a crowded Democratic primary contest that will take place next summer.
"This is not a political issue, it's a cultural one. I am a progressive woman of color running for office, and there are some people who don't want to see that happen," Mink told MyMCM. "Maybe we have this small number of people who want to harm us and intimidate us, but we have many, many more people who want to help you succeed."