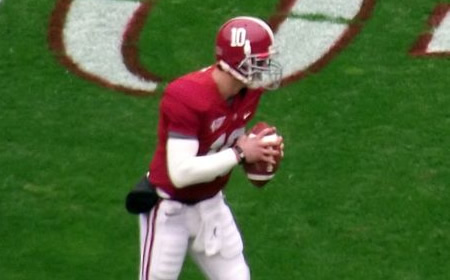 Brand Management: Not Just for Big Business
Brand management is big business. But more and more, we are all learning that brand management is not just for business, but for individuals too.
To some extent, that goes for all of us, as virtually everyone who is living and operating in the age of social media needs to be cognizant of how they are managing their personal reputation or "brand" – but so much more so when an individual's fame or stature has essentially reached the level of having become a "household brand."
Such is the case with major politicians, prominent business leaders, entertainment celebrities, and, oh yes, big-time athletes. Sometimes an individual's drawing power is so great that huge corporations will stake a significant portion of their own brand and reputation on that individual, often hoping to "ride that horse all the way to the bank," so to speak.
Decorated Olympian and U.S. skier Lindsey Vonn is a case in point, as The Washington Post reported this week in a story essentially about the power of her individual brand. The piece addressed just how much is at stake – from a sponsor and financial standpoint – in her quest to compete in her fourth Olympic games, in the wake of a rash of recent injuries. (Since this blog was first filed, Vonn has announced she will not be able to compete in the games, due to the injuries. But expect to still probably see her somewhere in the NBC studios during the games or on any number of commercials!)
Interestingly enough, as the article reminds us, Vonn's "significant other" is none other than golfer Tiger Woods, who may well be the poster child in the modern day age for just how quickly an individual brand can deteriorate, if a scandal emerges.
So as I was getting my fill of college football bowl games this past week, I was struck once again by one particular individual who is a great reminder of the fact that there really is no substitute for authenticity and good character, when it comes to building a personal brand.
Consider the case of star University of Alabama Quarterback A.J. McCarron. Despite his having led his teams to two national championships in his four seasons of college football, many of the pro scouts have cast some doubts on his ability to become a successful NFL quarterback. Some question his arm strength and his quickness – key attributes for the position at the professional level – but one thing nobody questions is his character.
Two incredibly moving stories that appeared on ESPN over the past year will give you an idea of the character that the young man has demonstrated, while carrying the responsibility – and to some extent, burden – of "building a personal brand" under the bright lights of the national stage, as the star quarterback of one of America's most storied college football programs.
Check out both pieces if you have a few minutes to spare…
First, the story of A.J. … and A.J.
http://www.youtube.com/watch?v=ZF9wadtW290
… and second, the story of A.J. and a special young Crimson Tide fan named Starla.
http://www.youtube.com/watch?v=ZxSvrcUx5xg
A.J. McCarron may or may not go on to become a great NFL quarterback – that is left to be seen. I'll be rooting for him and I think many people will be too.
But either way, he is a great reminder that, in so many aspects of life, character counts – and that authenticity and character are two qualities that are integral to the success of building and protecting a strong personal brand.