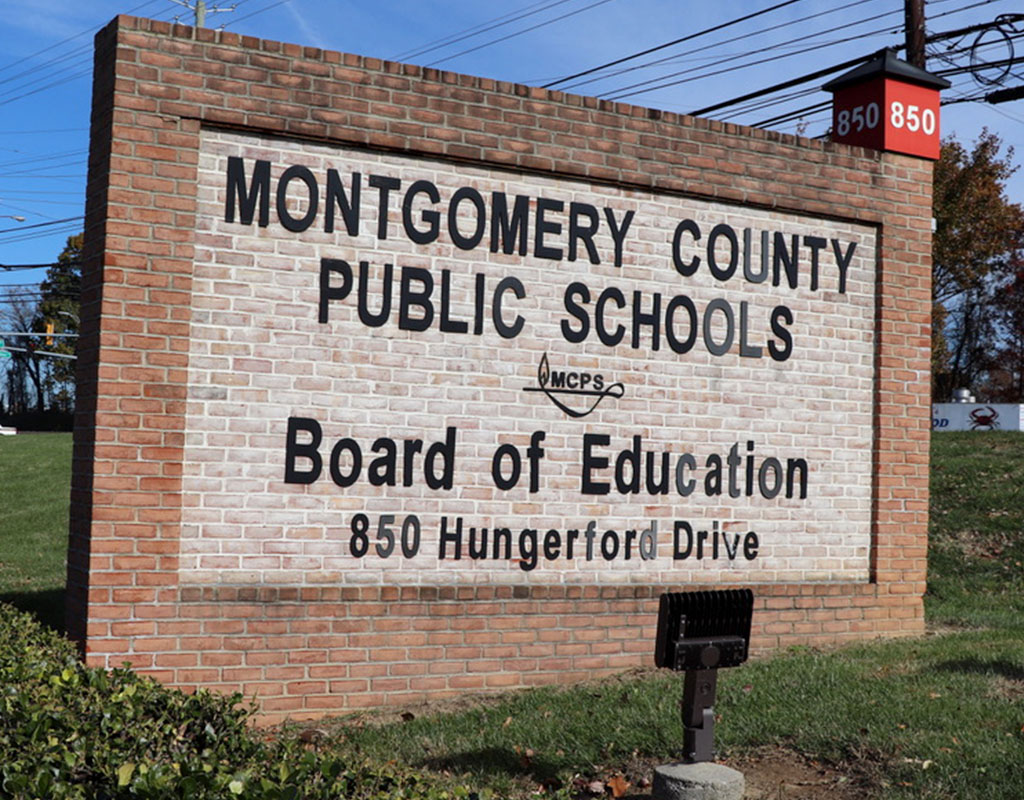 Board of Education Facing Lawsuit Over Vaccine Mandate
The Center for American Liberty is bringing suit against the Montgomery County Board of Education on behalf of an anonymous administrative employee, who claims that the Board's vaccine mandate is violating his religious freedoms.
The employee, who is listed in the lawsuit under the pseudonym "John Doe," is a Christian. His job reportedly requires minimal in-person contact with MCPS students and employees. The employee also says that he works in a private office, and that between 60 to 80 percent of his duties can be performed remotely.
The Center for American Liberty cites the "usage of aborted fetal cells in the testing, creation, and manufacturing" of some COVID-19 vaccines as the basis for Doe's religious objection.
According to the National Center for Biotechnology Information, mRNA vaccines — including the Pfizer-BioNTech and Moderna vaccines — are not designed, developed or produced in fetal cell lines.
The Center for American Liberty is a 501(c)(3) charitable organization founded by Harmeet Dhillon, a Republican Party official and former legal adviser on the Trump 2020 campaign. The Center is already embroiled in several lawsuits related to pandemic mitigation measures, challenging in court California Gov. Newsom's closure of churches, public schools and businesses.
BREAKING—Center for American Liberty Sues Montgomery County Public Schools (MD) over Vaccine Mandate; Board of Education Refuses to Consider ANY Religious Accommodations https://t.co/ABbqJ1fu5S

— Center for American Liberty (@Liberty_Ctr) September 29, 2021
The Montgomery County Board of Education passed a unanimous resolution in early September requiring that all MCPS staff provide proof that they have received at least one dose of the COVID-19 vaccine by Thursday or risk termination. MCPS employees must also provide verification of the second shot by Oct. 29.
Many school systems in the state have similar requirements for their employees. MCPS is unique, however, in that it does not provide an alternative to vaccination, such as regular testing. And while the Board does allow those with documented medical conditions that prevent them from being immunized to submit instead to weekly testing, it does not extend the same option to those who say their religious beliefs preclude them from receiving the jab.
The Center for American Liberty writes that the mandate's "failure to contain a religious exemption was the product of a discriminatory animus toward religion" from the Board.
Christopher Cram, Director of the MCPS Department of Communications, told MyMCM that the Board is aware of the lawsuit but that it has not yet reviewed the complaint. At this time, he said, the Board has no comment.
Bethesda Magazine was first to report this story.