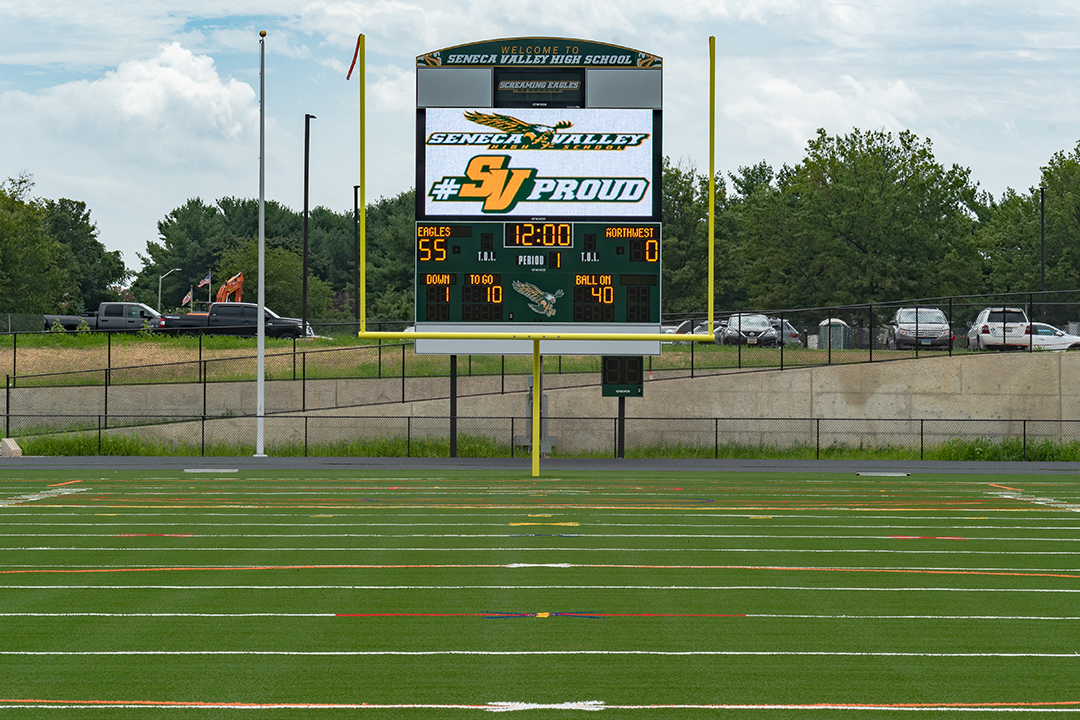 Blog: Seneca Valley HS is a Cathedral for Learning
Monday, August 31, 2020
Today across this great county is the first day back for students and teachers for the 2020-2021 school year.
Monday is also remarkable for the fact that during this pandemic influenced opening day, there is a pause in ribbon cuttings for new facilities coming online in the county.
Of great interest is Seneca Valley High School (SVHS) in Germantown.
I have been in this facility and photographed its many phases of construction.  In a word, it is a modern-day "cathedral".  A cathedral for learning.
It is far from complete as a finished campus unit in that the old facility needs to be removed and replaced with sports fields and parking areas. It's now hidden main entranceway will eventually be revealed facing Middlebrook Road.
Reportedly, Seneca Valley will be the largest high school campus in the state. Germantown is the third largest city in the state. Enrollment at SVHS could stretch as high as 3,000 students and this four-story cathedral to learning has been built to handle the growth.
Those in Germantown and visitors from across the state will have to wait until the ribbon-cutting ceremony to see this technology-laden facility.
From its cavernous 1300-person auditorium to a gymnasium capable of seating 865 people or its 4-bay door automotive tech center. To Its Navy ROTC classroom area which is big enough to store all SVHS's earned trophies and there is a lot them.
Exterior red and beige bricked outdoor alcoves and courtyards compliment the internal natural lighted Media Center and teacher meeting rooms. The gothic hallway Lunch and Cafeteria areas are tinged in subtle gold and green trimmings.
Then there is the football (soccer, lacrosse, field hockey) field and surrounding track.
Poised at the intersection of Middlebrook Road and Great Seneca Highway (Route 119) the outdoor field complex will dominate the lower horizon.  It acts as a symbolic moat in front of this cathedral.
Travel west on Middlebrook going past Criswell Honda and Vocelli Pizza and tell me if you are not impressed when you crest the hill and there straight before you arise Seneca Valley High School.
Now picture that scene under the glow of just 28 LED Friday Night Lights.
Massive.
I leave you with a few teaser photos, like those that are readily visible should you venture by the facility and one that portends a passing.
As for more, well, you will just have to wait until the ribbons drop to see what's inside.
Phil Fabrizio, PhotoLoaf®
PhotoLoafMedia