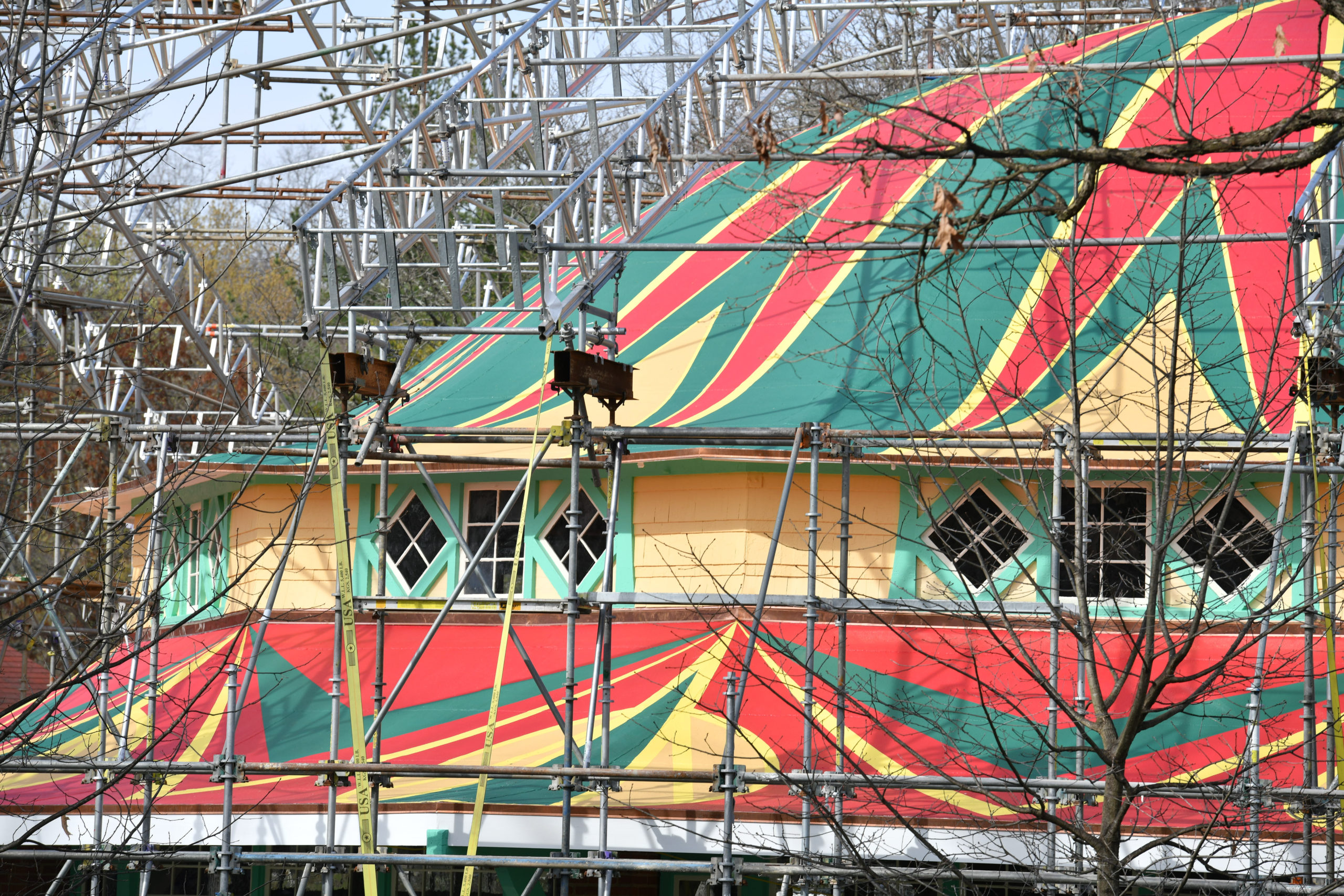 BLOG: Looking Forward to a Carousel Spin at Glen Echo
Glen Echo, MD – Tuesday, March 24, 2020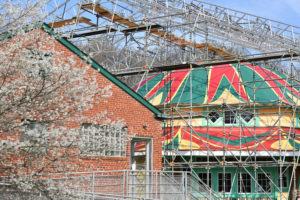 It has been a long winter and the historic Dentzel Carousel has been under wraps.  Closed for refurbishing since July 2019, and nearly a year later it has suddenly been uncovered so that the beautiful restoration work can be seen through the scaffolding.
The Covid-19 pandemic has impacted daily operational functions at Glen Echo Park like many other visitor sites across Montgomery County.  But work on the carousel roof proceeded and it will soon be finalized.
The Carousel Carnival Gala in the Park is tentatively still on the books for Saturday, May 16th but that is most likely to change.  What's most important now for all the friends of Glen Echo Park is when can we all celebrate Carousel Day.
Again Glen Echo Park staff members and it's managing board are looking at substitute planning dates for its public reopening.  June would be a great month for such a celebration.  So keep your fingers crossed and continue to check the Glen Echo webpage
Meanwhile, here are a few images of the newly painted and refurbished Carousel roof after the wrap was removed on Tuesday, March 24.
For updates and more information on the historic Dentzel Carousel check out this link https://glenechopark.org/carousel
Additionally more information about the park's activities can be obtained from the just released video on the Glen Echo Park Artists & Students At Work from its link that can be seen here Power2Give
The video is in cooperation with the Arts and Humanities Council of Montgomery County who address the needs of the local artistic community.
Phil Fabrizio
Board Member, Glen Echo Park Partnership for Arts and Culture (2014 – 2020)