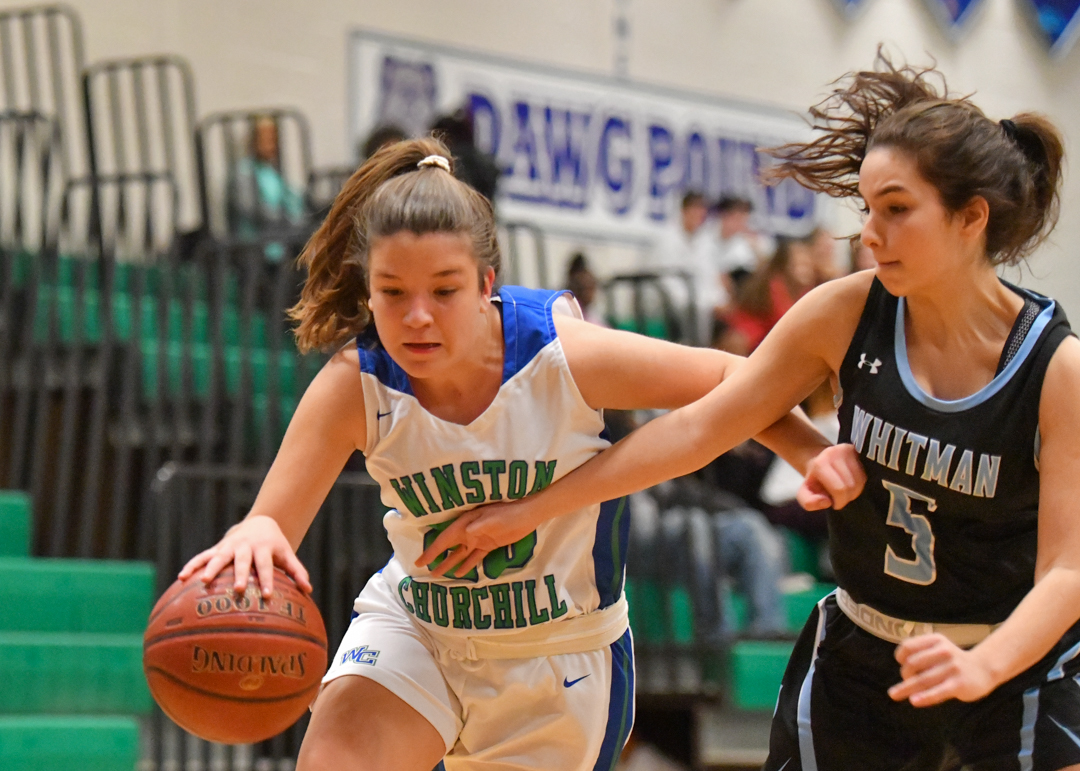 BLOG: Churchill Girls Beat Whitman, Remain Undefeated
Potomac, MD; January 24, 2020
What a difference nine days make in the lifespan of girls high school basketball. The outcome was the same – Churchill won 53-33 – but Whitman's defense stood up.
Nine days ago, Whitman lost 72-29 and Churchill's Parker Hill had 19 points and 14 rebounds. Friday night, plagued by fouls and a swarming Viking defense, Hill was held to only 7 points. However, both Bulldog guards Brittine Martin and Katie Wilson filled in the void for Churchill. Martin had 17 and Wilson added 15 to lead all players.
Churchill's half court 1-2-2 defense caused numerous ball handling problems for Whitman. Many of Churchill's 53 points were transition baskets, or a result of steals and intercepts.
Mark down Valentine's Day, February 14th, for the girls' game of the season: Churchill (13-1) hosts Clarksburg (13-1) at 5:30pm.
Photos to follow:
All images copyrighted 2020 © Phil Fabrizio | PhotoLoaf® for MCM